Where to go on a wildlife conservation vacation
---
RESPONSIBLE TRAVEL RECOMMENDS
From the vibrant culture of Thailand to the tropical savannah of Belize, the locations that host wildlife conservation vacations are as diverse as the work you can do in them. Once you've arrived you could be traveling on foot and by bicycle to animal sanctuaries and enclosures, or in a 4x4 across the vast pains of game reserves, it's worth thinking about how you'll actually get there. Some projects are located in isolated areas where travel links are poor, so your journey could involve internal flights or lengthy road travel, which not everyone will be comfortable with. Think about the logistics involved and don't be immediately wowed by the location.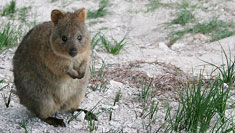 Australia
Best time: Year round. Volunteering in Australia allows you to step off its well-beaten tourist track and discover some beautiful land and seascapes. Projects range from taking care of animals, to working with plants and trees, and habitat restoration. Head out west to study and protect threatened native marsupials, namely the fabulously named quokka, quoll and quanda.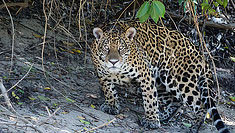 Belize
Best time: Feb-Sept. Assigned to a zookeeper at the start of each day, wildlife conservation in Belize involves working with over 150 native species as well as informing the local community about the aims of the project. Besides working with jaguars, howler monkeys and coral snakes, you can take on an educational role teaching local school students about wildlife.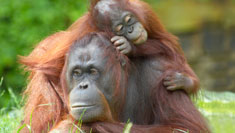 Borneo
Best time: Feb-Dec. Borneo has become a bit of a poster child for 'giving back' vacations and though slow loris, sun bears and orangutans do all need your help, don't be lured in by the idea of cuddling babies. You should never touch an orangutan, but they're beautiful to watch and construction and reforestation work is a really rewarding way to help.
More on Borneo here >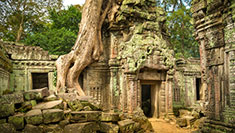 Cambodia
Best time: Year round. If you want the chance to work with big animals, head to Cambodia and work at a bear sanctuary helping to keep more than 150 rescued bears happy. Feeding, cleaning enclosures and general repairs and upkeep are all part of the daily routine and the center isn't located far from local life, so there's loads to do on your days off.
More on Cambodia here >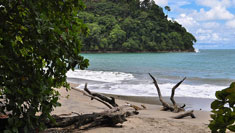 Costa Rica
Best time: Jul-Dec. Costa Rica is the ultimate beach destination and working on a turtle conservation project there gives you the chance to explore its unspoilt coastline while helping to protect the precious environment of its shelled inhabitants. You'll patrol the beach, monitor nests, protect new hatchlings and record observations for future protection campaigns.
More on Costa Rica here >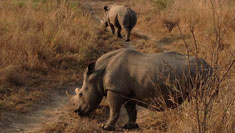 Malawi
Best time: Year round. Conservation work in Malawi involves helping with wild animal rescue, rehabilitation and release as well as being part of an important programme of community initiatives from education projects to tree planting – everything is aimed at repairing the fractured relationship between animals and humans, and reducing deforestation.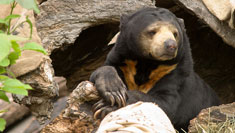 Malaysia
Best time: Year round. Bears, tigers, turtles, elephants and orangutans – you can volunteer with whatever floats your wildlife boat across Malaysia. Create enrichment programmes for sun bears in Borneo, protect the rainforest habitat of orangutans and Pygmy elephants in Sabah, or stay among a local community on the Perhentian Islands living village life.
More on Malaysian Borneo here >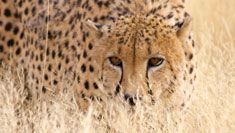 Namibia
Best time: Year round. Namibia has a rich concentration of wildlife conservation opportunities. Play a part in the conservation of wild cheetahs in the wilderness, game-counting, camera trap setting and collecting footprints; help to track and monitor elephants in the desert; or care for rescued animals in a sanctuary surrounded by lush vegetation and mountain views.
More on Namibia here >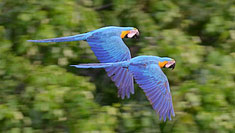 Peru
Best time: Mar-Dec. Wildlife conservation in Peru is all about helping to conserve the numerous species of the incredible Amazon jungle, the largest and most diverse rainforest in the world. Work alongside local biologists on important wildlife surveys, recording species, collecting data, setting camera traps and developing databases.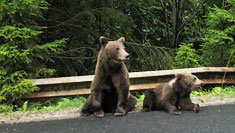 Romania
Best time: Year round. The tale of Romania's brown bear population is a sad one: for years they've been trapped in cages outside restaurants, forced to dance for 'entertainment', and trophy-hunted, so the rescue work done in the country is invaluable. Volunteering at a sanctuary, your days will be spent prepping and distributing food and monitoring their wellbeing.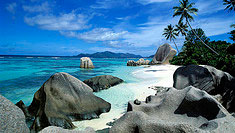 Seychelles
Best time: Mar-Nov. An untouched natural utopia, the Seychelles is a serene set of islands that a large population of sea turtles calls home. Working there, you'll conduct in-water sea turtle surveys, seasonal sea turtle nesting surveys, collect data on endemic species as you hike around the island and help further the local environmental awareness program.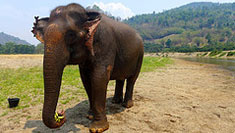 Thailand
Best time: Year round. Wildlife conservation in Thailand is varied. Work with elephants, getting to know the intelligent, gentle giants directly with their mahouts; live with over 30 of them in the wilds of the Thai jungle; or volunteer in a wildlife rescue center for neglected, or injured animals caring for gibbons, slow loris, bears, small mammals and reptiles.
Typical daily timetables
---
WHAT WILL I BE DOING ON A CONSERVATION HOLIDAY?
Belize wildlife conservation vacation (14 days)

7:00: Breakfast
7.45: Cycle to the center
8.00: Prepare morning feeds for the animals
9.00: Distribute food and refresh waters
10.30: Clean enclosures
12:00: Lunch
13.00: Enrichment activities
14.00: Enclosure cleaning/maintenance
15:00: Prepare afternoon feeds
16.00: Distribute food and check waters
17.00: Cycle back to volunteer accommodation
17.30: Spend evening getting to know other volunteers and guests, dinner and usually an early night ready for the next day

Volunteering with monkeys in South Africa (14 days)

7:00: Cleaning cages, preparing food and feeding of animals
9.00: Breakfast
10:00: Continue with feeding if not complete, check for injuries or any discomfort with casualties and report. Work on projects as specified by project leaders.
13:00: Lunch
14.00: Various – building new enclosures, planting vegetables (for animals), checking animals in various stages of rehabilitation programme, collecting food, having some time off to go on excursions or to relax. Taking the monkeys and baboons down to the pool to bathe.
17.00: Break
18.00: Dinner
19.00: Feeding of nocturnal animals, if any at center.

Endanagered wildlife conservation in South Africa (14 days)

5.30am: Early start. Breakfast
7.00: First monitoring session – tracking, mapping sightings, documenting behavioural notes
11.30: Various – relax, read, help clean camp, help prepare lunch, have a nap
13.00: Lunch
14.30: Second monitoring session
18.00: Dinner prep, socialising, dinner round the campfire, followed by early bed
At least one full day a week is set aside for data entry and analysis of collected information.