The European Unionís Emissions Trading System (ETS)
The European Unionís Emissions Trading System (ETS) is a scheme to reduce the EUís greenhouse gas emissions in order to combat the climate crisis. 31 countries are part of this system (all EU member states plus Iceland, Norway and Liechtenstein), which covers around 45 percent of total emissions in this region.
ETS is a cap and trade scheme, through which companies can sell, receive or buy emission allowances. There is a Ďcapí on the number of allowances available, and this number is gradually decreased, thus reducing the overall amount of emissions within the bloc. If a companyís emissions exceed its allowances over the course of a year, it will have to purchase allowances or receive a fine. If it has surplus allowances, it can retain these for the following year, or sell them to another company. The system has been in operation since 2005, and intra-European aviation emissions have been included since 2012.
The scheme aims to reduce total emissions
43 percent by 2030
(based on 2005 levels), in line with Europeís overall target of 40 percent by 2030 (in line with the Paris Agreement).The EU is looking likely to
fall short of this target
. To stay within the 1.5įC temperature rise detailed in the Intergovernmental Panel on Climate Change (IPCC), the EU overall target is being reviewed in 2019, in light of the fact that reductions need to be around 55 percent instead.
The
European Commission
claims that within the EU, ETS has so far reduced aviationís carbon footprint by over 17 million tonnes per year. However, due to an initial oversupply of allowances, bringing prices down too low, the scheme cost
airlines just EUR 150m in 2015 compared to EU airline profits of EUR 7.4bn
. This is a pittance when some studies show that through tax and VAT exemption, airlines are avoiding paying in the region
of EUR 27bn
per year in Europe. In addition, in 2018, the sector received up to 85 percent of its allowances for free. As a result, Ryanair for example saved
EUR 96.6m
.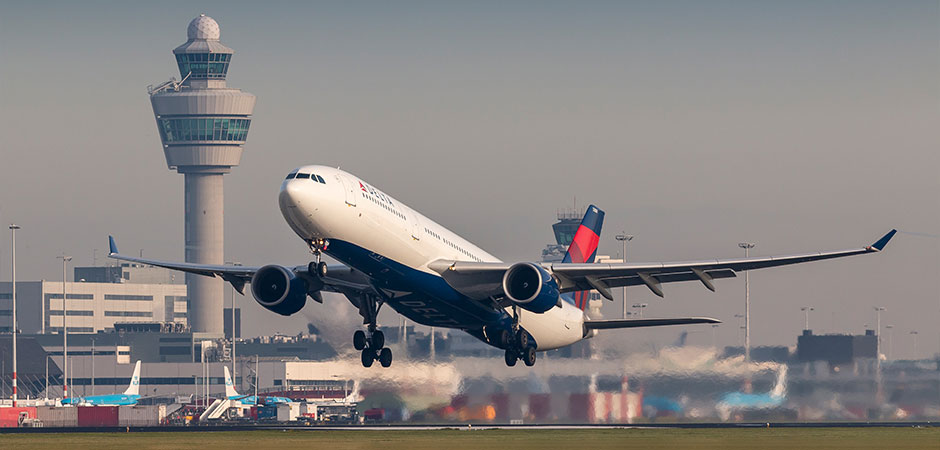 The success of the scheme will depend on the allowance price, the cap and its scope. Its scope is its biggest limitation where airlines are concerned. The EU initially included international aviation from 2012, but had to back down later that year in the face of intense resistance from industry and a group of foreign states, most notably China and the US. The US banned its airlines from participating in the system, while
China threatened to withhold orders from Airbus
, which is manufactured in France, unless they were exempted. These opponents believed that charging airlines for emissions from international flights breaches their national sovereignty Ė even if this just amounted to an extra two euros per flight. Consequently, although the EU had ambitions to expand the scheme internationally, it now only includes flights within the European Economic Area, covering around
40 percent of the regionís emissions
, thereby excluding emissions from long haul flights.
These events put pressure on the international community to come up with a way to mitigate emissions from international aviation Ė the result is the Carbon Offsetting and Reduction Scheme for International Aviation (CORSIA). However, despite its global reach, CORSIA is much weaker than ETS. Worryingly, as it also prohibits the Ďdouble countingí of emissions, there could be
legal implications for the EU
if it continues to apply the scheme for intra-EU flights once CORSIA comes into effect in 2021.