Should I travel after a natural disaster?
Most importantly, what the tourist needs to understand before traveling after a natural disaster is the majority view in the local community, as to whether they would welcome tourists during this time.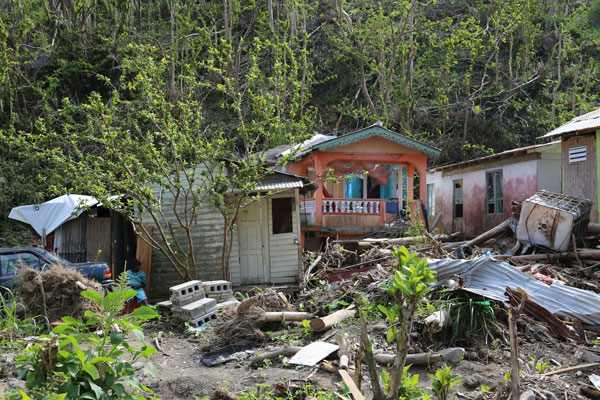 Natural disasters are now part of the digital world. When a tragedy occurs, harrowing images are everywhere. From massive screens in railway stations, to tiny ones on our phones. All of a sudden, we feel as if we are on the doorstep of earthquakes in Japan, Nepal or Haiti. Hurricanes and cyclones such as Maria, Irma or Katrina become household names. And because the natural disaster stories appear so instantaneously in our lives now, our need and desire to help has increased substantially over time.
First step – dig deep in your pockets, not on the ground
The biggest dilemma is whether to travel to the disaster struck area or not. Perhaps you have booked a trip already, or were thinking of it for later in the year. Should you skip it and go to the next place on your wish list, or should you just go? Perhaps you have visited the country in the past, fallen in love with the place and, following news of horrific happenings, you are kept awake at night wondering about whether it would be a good idea to go back and help? This desire to help as best we can is a normal human reaction. But, as all the experts will tell you, in the immediate aftermath, we need to stand back and let the experts do what they do best. The doctors, the nurses, the emergency workers, the shelter builders, the food suppliers. They will always let us know if they need help but, until they do, please stand back, put your hands in your pockets and then dig deep.
Talk with the experts
The next step is to talk with local experts to see if it is still advisable to go ahead with your travel plans. In many cases, you may have booked a vacation to a completely different region that hasn't been affected. Or your trip might not be for another few months, at a time when tourism income will be vital for the local economy and business will boost morale. The advantage of booking with responsible vacation companies is that they work hand in hand with local hoteliers, tour guides, airports, charities, conservation agencies, ferry companies, you name it. This puts them in a very good position to tell you if it is possible to get to the place in question, and if tourists are welcome during this difficult time, and if not now, then when would it be realistic to travel there? Their websites and social media outlets may well keep you up to date. At Responsible Travel, where we represent many of these vacation companies, we can put you in touch with them for updates on the ground, when communication is possible that is. In many cases, they may be out of action for a while.
Should I volunteer?
As you will see from our
volunteering travel guide
, volunteering in a destination should never be done on a whim at the best of times, as there are lots of issues to take into account. This is the same after a natural disaster, not only for the reasons given above, but also because it is important to only sign up for a viable volunteering project that is responsible and well thought out. You must ensure that your skills and abilities are really needed and that you aren't taking a job that could or should be given to a local resident. Just about the most irresponsible thing you can do, unless you have excellent contacts on the ground, is to just jump on a plane and offer help, without guidance or research, post disaster.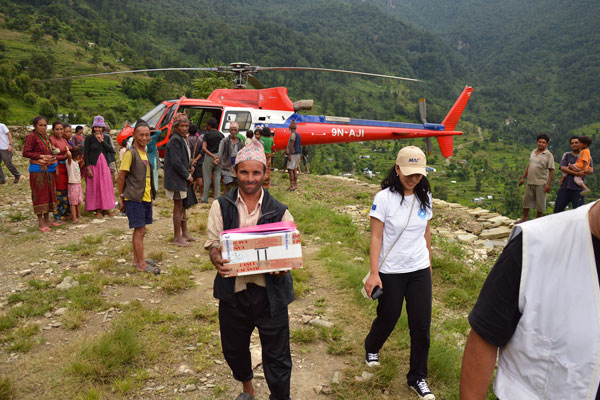 Charitable donations
In most cases, in the immediate aftermath of a natural disaster, the advice will be to give generously. Some of the leading international ones that we recommend are
Doctors without Borders
,
Red Cross
or, a rather ingenious UK charity that supplies emergency shelters that save lives,
ShelterBox
. We also recommend the
Disasters Emergency Committee (DEC)
, an umbrella group of 13 UK based charities that work at grassroots level in countries around the world affected by natural disasters. Sometimes charities like these need urgent help in the UK, rather than in the country where the disaster has occurred. You can also check out the
Foreign and Commonwealth Office
's travel advice for each destination. If you prefer to donate to smaller, local charities, our vacation companies will be able to point you in the right direction.
Different disasters, different destinations
After Hurricane Maria hit Dominica in 2017, we kept in regular contact with two of our vacation companies there. Between us we helped put together volunteering packages that customers could sign up for when the emergency relief work was completed, and hands on deck were needed to help rebuild the infrastructure of this stunning island. Take a look at our
Dominica volunteering trips
for updates on these. As with all destinations, following an event of this nature, we updated our travel
guide to Dominica
with news on the disaster, where to donate and so on. Dominica also suffered during Tropical Storm Erica in 2015, and during this time two of our suppliers kindly gave us interviews: Michael Eugene from Jungle Trekking Adventures and Safaris and Jem Winston from 3 Rivers Eco Lodge & Rosalie Forest Eco Lodge for updates. The good news is that Dominica is very much now open for business again.
But disasters hit destinations in different ways. So, for example, a cyclone may have ravaged one part of an island, but another part may remain untouched, and that island may still be in dire need of tourism income. Which is why, post Tsunami 2004 in the Indian Ocean, we kept hearing that it was important for us all to keep traveling there.
Justin Francis, founder of Responsible Travel, who travelled to Thailand not long after the 2004 Tsunami:
"I visited Phuket shortly after the Tsunami where local people were telling me that the fact that tourists had stopped traveling was creating an 'economic tsunami', meaning that their suffering was being compounded by lack of income from tourism. However, that does not mean the situation might not be different in other disaster areas, and it is these sensitivities that you need to understand."
The call from Nepal
After the horrific Nepal earthquake in 2015, the country's famous
Annapurna Circuit
was unaffected. Many people went to Nepal to volunteer on the ground, but in many ways, trekking on the Annapurna Circuit and supporting communities en route would also have been a superb way of helping. And also by sharing vacation photos with the world to show that this region was still very much open for business. We also created trips with our partners on the ground at that time, which combined trekking with volunteering, helping rebuild communities that had been destroyed, with projects carefully broken down into well managed phases. Check out our
Nepal volunteering trips
for more details and regular updates.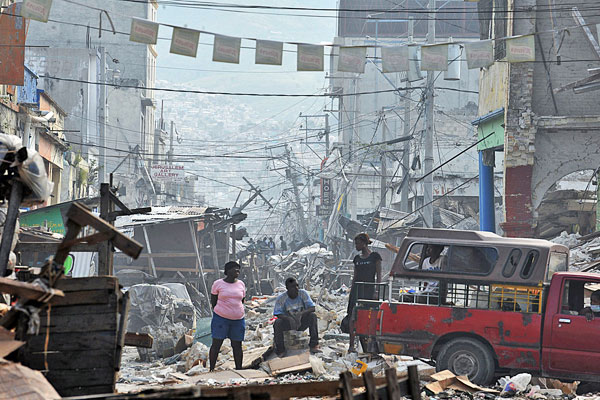 Lest we forget
Don't forget that there are some destinations, two or three years post disaster, that have been working tirelessly to get back on the world tourism map. Now is the time to really think about adding them to your travel wishlist. Some of those worth looking at are Haiti post 2010 earthquake,
Umbria, Italy
post 2016 earthquake,
Mexico
post 2017 earthquake,
New Orleans
post Hurricane Katrina,
Japan
post earthquake and tsunami in 2011, the UK's
Lake District
and Cumbria post 2015 floods, and as mentioned above,
Nepal
, post 2015 earthquake and
Dominica
post Hurricane Maria in 2017. Travel with small, responsible vacation companies that ensure your money is directed to locally owned accommodation, restaurants, local guides, conservation groups and so on. Not to privately owned islands or all inclusive resorts, which rarely make any difference to the people whose lives were turned upside down.
Disaster tourism
There are, sadly, some tour companies that will take you to the scene of a natural disaster, just for the 'fun' of it. Shocking, but true. Or as one company puts it, 'pushing the envelope of adventure travel' and offering 'a unique experience for those who have exhausted the normal mundane package vacation'. Such trips are, in our opinion, irresponsible and unethical. They are voyeuristic rather than volunteering, disastrous disaster tourism.