Nature Positive Tourism In Belize
Home to the world's second largest barrier reef and some of the last virgin rainforests in Central America, Belize's tourism industry is dependent on the protection of its spectacular wildlife, colourful corals and dense jungles.
While the Belizean pace of life may be laid back, its commitment to protecting its habitats and biodiversity isn't. The country already protects
40% of its wild spaces
, a significant contribution to the International Union for the Conservation of Nature's (IUCN) target of protecting 30% of the world's wilderness by 2030.
Nature positive vacations in Belize go beyond leaving no trace, minimizing disturbance for wildlife or not touching the corals. Instead, they actively benefit wildlife and nature – increasing populations of endangered jaguars, removing invasive species and funding the ongoing protection of fragile land and coastal ecosystems.
"In Belize we are blessed with a diverse array of wilderness and wildlife. We know that protecting it is important not only nationally, but internationally too. Our forests and reefs are home to a wealth of endangered species, some of which are only found in this region of the world.

"As well as being a key habitat for wildlife, our subtropical forests are part of the largest contiguous rainforest ecosystem north of the Amazon. Its value for carbon absorption and climate stability is incalculable.

"That's why we're ensuring tourism in Belize fights for the nature it relies upon."

- Belize Tourism Board.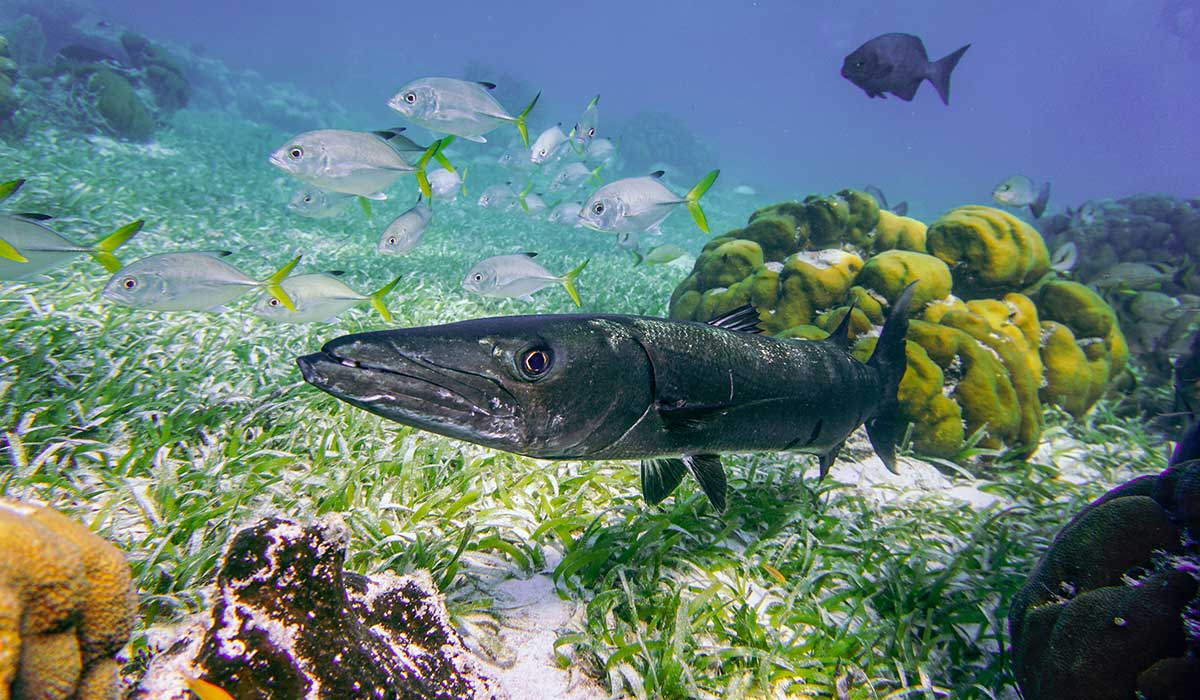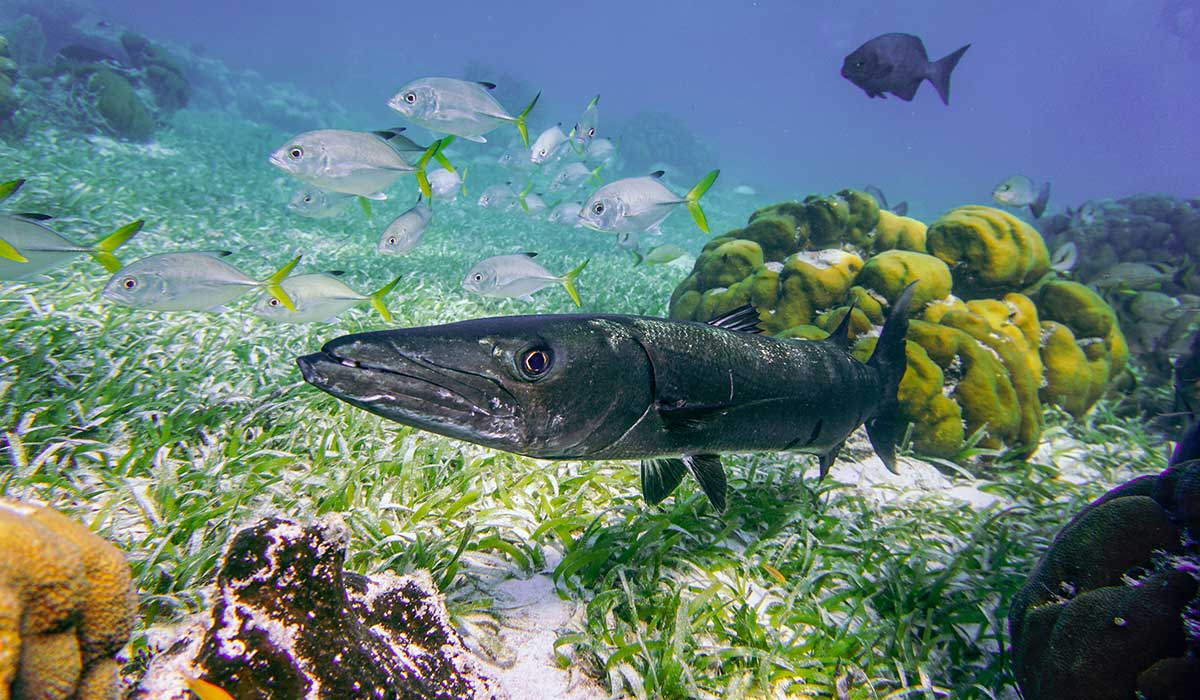 How is tourism fighting for nature in Belize?
On the reef:
Travel to Belize and chances are you'll spend time on the Belize Barrier Reef, snorkelling, diving, swimming, or simply chilling out on coral cayes that dot the coastline. The reef is one of the country's biggest tourism draws, yet also one of its most fragile ecosystems. Nature positive tourism here goes beyond using biodegradable sun cream and keeping your buoyancy in check underwater so you don't damage any corals.
With support from the Turneffe Atoll Sustainability Association (TASA) – which co-manages Belize's
largest marine reserve
of the same name – a new artificial reef has been created to attract and retain marine life. The Witconcrete, a post-second world war sugar transporter and once one of the largest ships in the Caribbean, was sunk in December 2021. She is expected to become one of Belize's most popular wreck-diving sites, with divers paying park access fees to increase funding for conservation projects. The wildlife the Witconcrete attracts – including jacks, groupers, hammerhead sharks, rays and corals – are anticipated to spill over into neighbouring reefs, bolstering local biodiversity.
Eradicating invasive species
As well as attracting increased marine wildlife to Belize's Barrier Reef, tourism is also playing a key role in removing it. The presence of destructive invasive species is one of the key threats to biodiversity worldwide. With no natural predators in the Caribbean, accidentally-introduced lionfish are having a devastating effect on Belize's reefs. Not only do they breed rapidly, but left untouched, a single lionfish can reduce the fish on a reef by
80%
in just 5 weeks.
This
diving vacation
in the Sapodilla Cayes Marine Reserve Park in Southern Belize uses tourists to help find, identify, and remove invasive lionfish during daily dives. Alongside spearing lionfish, guests also undertake biodiversity surveys and enjoy recreational dives around some of the world's most highly-rated dive sites.
In the forest
One of the most crucial habitats for Belizean biodiversity is a five to six-mile stretch of forest known as the Maya Forest Corridor. Linking the vast Selva Maya that stretches north into Mexico with the Maya Mountains straddling the border with Guatemala, the corridor is vital to the range, genetic diversity, and ultimately survival of Central America's remaining jaguar populations. Tourism here offers an economically-viable alternative to deforestation and more destructive land uses – such as intensive agriculture, hunting or illegal logging.
Other reserves are doing their bit to protect key ecosystems in Belize too. Tailor-made trips includes the opportunity to stay at Chan Chich Lodge in northern Belize. More than jungle accommodation, in building the lodge its owners also created a 30,000 acre private nature reserve that safeguards a biodiverse patch of rainforest that would otherwise be targeted by loggers and hunters. Vacations here contribute to its ongoing protection, as well as funding local education programmes and providing a sustainable income for local people.
In the community
Guests can visit the Community Baboon Sanctuary in the Belize River Valley – a visionary community-led conservation programme managed by local women to protect resident black howler monkeys (known as baboons). For the
last 36 years
almost all the landowners in a 20 sq mile area have upheld voluntary pledges to conserve and manage their land with the protection of howler monkeys in mind. Admission and tour fees help fund the project – the first women-led conservation initiative in Belize – which has led howler monkey numbers increasing from
800 to 6,000
. Located in the Maya Forest Corridor, the Baboon Sanctuary affords valuable protection to one of Belize's most ecologically important areas.