The Global Biodiversity Crisis. How Can Tourism Help?
From economic incentives that keep traditional rainforest stewards in their homes, to ring fencing land for wildlife watching, tourism has always had huge potential to support a more biodiverse world.
Of course, these kinds of projects have long been the backbone of responsible tourism initiatives. But, no longer can nature positive tourism reside solely in the realm of ecolodges and nature-based vacations. Tourism's biggest opportunities to benefit nature are not around small scale ecotourism projects, but in the wider mainstream market.
All kinds of tourism – mainstream or otherwise – rely on nature and all vacations impact on it. Leaving no trace is no longer enough. If we're going to reverse the ongoing global biodiversity crisis then all types of vacations, from beach breaks to city escapes, need to take action.
So, how can tourism help create a nature positive world?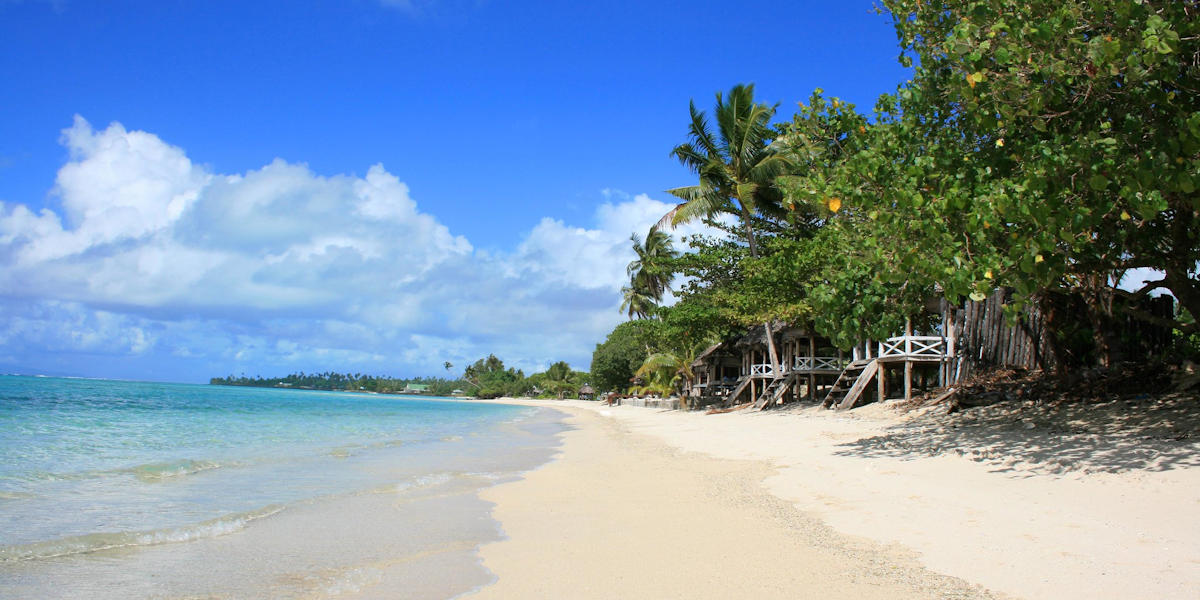 1. Reduce pollution
From lights, chemicals, sewage, litter or noise. Tourism pollution comes in many forms and none have a positive impact on our natural world. For some tourism businesses, addressing pollution could be as simple as educating staff and guests on the use of reef-friendly sunscreen while snorkeling, or switching off beach-side lights to help baby turtles navigate from their nesting sites to the sea.
Other pollution problems will require more investment and collaboration. At
Donnington Park FarmHouse Hotel
, for example, sewage challenges have been solved with the installation of a septic tank, oxidation lagoon and, crucially, a reed bed system. Not only does this clean the water beyond the required levels, but has reinstated wetland habitats for native wildlife.
2. Limit resource consumption
Using too much water, overharvesting for food or getting too close to local wildlife. When it comes to our vacations it can be easy to take too much from the natural world around us. Safari companies that enforce strict wildlife watching best practices to minimize disturbance to animals are taking a step in the right direction, as are accommodations that limit water consumption, recycle waste water and harvest rainwater in drought-ridden areas.
Guests on
this trip
stay at an off-grid eco hotel in Catalonia, Spain – one of the European countries which is at greatest risk of desertification – that sources its water from its own well, and waters its garden of drought-resistant plants using old cisternas connected to the roof. Any grey water is reused.
3. Preserve or rewild land for nature
Something that tourism does very well is offer an alternative to more destructive land uses - clearing forest for logging, mining or agriculture, for example. Job and economic opportunities tied to wildlife watching, forest tours or traditional cultural activities can help preserve wilderness in its intact state – or even support efforts to restore previously degraded land.
Nature-based tourism can be a powerful force. For every guest
on this walking vacation
, 100sq km of the Italian Appennies will be reforested. Working with Rewilding Europe, our vacation partner is helping to restore wildlife corridors that will connect five National Parks across Italy. That's not all. By increasing demand for tourism in the area, the project is increasing the opportunities available, in harmony with the environment, to people previously struggling to make a living in their home villages.
4. Counter climate change
Tourism undoubtedly has challenges to face in terms of curbing carbon emissions. At Responsible Travel we believe we all need to
fly less
, stay longer in our destination, and when we do fly make our vacation count. Nature positive tourism certainly helps a vacation count. But, given that climate change is the biggest threat facing global biodiversity, choosing a vacation that significantly reduces carbon emissions is important too.
Choosing people-powered ways to explore, removing unnecessary internal flights, using
train
or other lower-carbon transportation, and changing how food is sourced – from reducing food miles to offering
plant-based diets
– are all ways to limit a vacation's carbon footprint.
5. Prevent the introduction of invasive species
Tourism takes people – and consequently unnoticed plants, insects, animals, and fish –all over the world. The accidental introduction of non-native species arriving on the hull of a cruise ship or the boots of a hiker can devastate a fragile ecosystem. Tourism companies can work with experts to understand the risks posed by invasive species in their local area, and implement ways to minimize their introduction. It can also offer innovative ways to assist in the removal and eradication of invasive species too.
In Belize,
this groundbreaking tourism project
is helping rid the Belize Barrier Reef of invasive lionfish. Not native to the Caribbean, and with no natural predators, the presence of a single lionfish can decrease reef biodiversity by 80% in just 5 weeks. Volunteer divers on this project spear and remove lionfish, monitor biodiversity and whilst enjoying the unique underwater environment of the world's second largest barrier reef.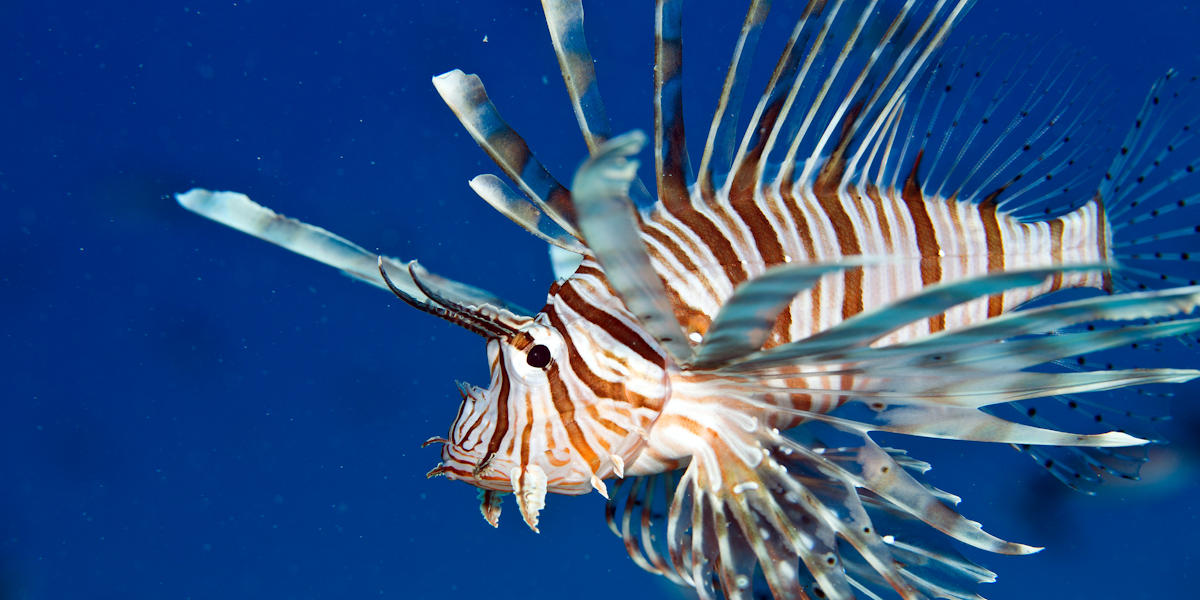 Photo credits: [Beach:
NeilsPhotography
] [Lionfish:
prilfish
]