"A comprehensive tailor made tour that winds its way through lush hill country, along stunning beaches and through historic cities to give you a taste of the magical island of Sri Lanka."
Highlights
Colombo | Kandalama | Polonnurawa | Minneriya National Park | Kandy | Horton Plains National Park | Nuwara Eliya | Yala National Park | Ahungalla | Galle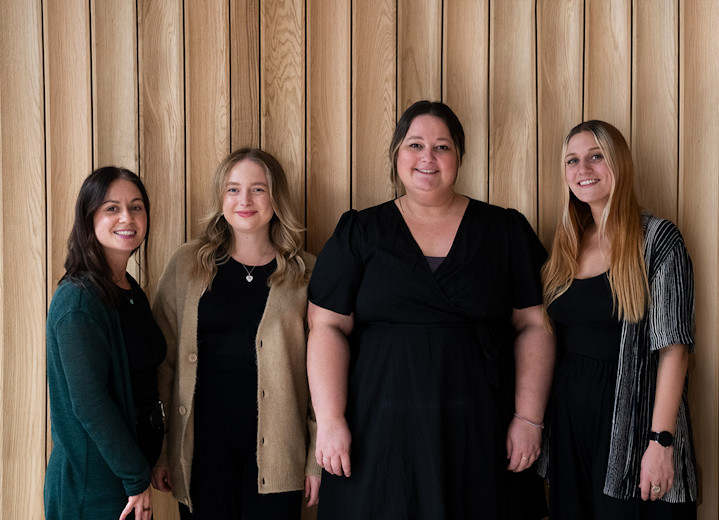 Departure information
This trip can be tailor made throughout the year to suit your requirements
Responsible tourism
Sri Lanka tailor made tours
Carbon reduction
Your vacation will help support local people and conservation. We must also reduce CO2. Learn about the CO2 emissions of this vacation and how to reduce them.
Environment
Eco-conscious family stays
We support Carla & Muna, a Sri Lankan Family and their quaint eco-homestay situated near Yala National Park. As a company we will only use their property for all our travelers in the area due to their policies on conservation, eco-sensitivity and their rich local knowledge.

Carla & Muna have a small property, situated by a river besides the Yala National Park with cottages constructed entirely out of local eco-material such as compacted earth, coconut thatch, the wood from coconut trees and other materials sourced locally. As pure vegetarians, they ensure that all their food prepared, served and consumed is from raw materials present on their property and additionally from only local farmers in the region that surrounds them.

Given Carla & Munaís respect for their local environment, their property is designed and laid out to be as natural as possible with a proliferation of natural flowering and fruiting plants and trees; all set within a few metres away from the river. As a result their property attracts a multitude of endemic bird species from the nearby Yala National Park, making their property an important pollen generator for the surrounding region.
Community
Local Driver and Guide
Jayanth De Silva is a not only a local expert and Guide on Sri Lankaís history, sights and the local cultures but is also an expert Driver. As an professional, Jayanth has the ability to not only chauffer visitors through Sri Lanka safely, but also provides unique insights into this Island Nationís unique culture, the history of itís people and the nuances of the various communities and their religions; all this apart from being a qualified Guide to all the local Monuments and historic sights of the regions.

Like Jayanth de Silva, we hire only locals to serve this exact role for all our travelers through the Island Nation of Sri Lanka. With this job, Jayanth is not only able to support his family and give his children the future they deserve, but also serves as an inspiration and model for other young Sri Lankans who realize that there is such a great potential in being a professional like Jayanth.

Local employment
We use local, eco and socially responsible properties such as the property of Carla & Muna near the Yala National Park. As local Sri Lankans themselves, they strongly believe in employing locals from their surrounding villages. This serves a couple of functions where firstly it gives locals a form of steady, well paying employment without having to travel away from their home bases and it encourages and keeps alive the traditions of local cuisine styles and practices Ė from the use of local ingredients to the use of age-old cooking practices and use of spices and ingredients. For example, the property and the locals who work there have expert knowledge on the right use of all the elements of the Coconut tree, from construction to the use of itís fruit in cooking and as an effective repository for natural minerals that the body requires.

Scuba Diving is another area that provides much needed training and employment to the boys of local Fishing families by the coast, especially since the devastating Tsunami. Since then we have supported PADI training institutes and organizations that recruit and train locals and who have helped them overcome the trauma of the water and return to life by the coasts.
4 Reviews of Sri Lanka tailor made tours
---
Reviewed on 15 Apr 2016 by
David Carter
1. What was the most memorable or exciting part of your vacation?

Seeing baby elephants at the Transit Camp who were about 4 weeks old being fed with huge bottles. Releasing baby turtles into the sea on the coast. Sitting on the roof top bar of the Kingsbury hotel in Columbo watching the sun set over wonderful cocktails. Seeing the ceremony at the Temple of the Tooth in Kandy! Seeing a leopard at Yala and also an elephant who sauntered up to our jeep! Wandering round Galle.


2. What tips would you give other travelers booking this vacation?

Think about the things you really want to see and do. Do you want to relax or see cultural monuments? Are you a wildlife buff? Do you like riding around in tuk tuks or do you prefer your own two feet or chaffeured transport. Are you a sun-seeker or do you prefer a bit of shade? Sri Lanka has many facets and you can really make it your own.


3. Did you feel that your vacation benefited local people, reduced environmental impacts or supported conservation?

Our visits to Yala, the Transit Camp, and the Turtles did support conservation. The hotels where we stayed employed a lot of people and all staff were charming and helpful with great smiles. We always elect to keep the bedlinen and towels and reuse them. We do not smoke and polute the air. If not for tourism Sri Lanka would be a poorer place.


4. Finally, how would you rate your vacation overall?

Our vacation was a lifetime experience in a lot of ways. We had so many great moments and would not have managed to do so much without the opportunity of our own chaffeur guide. Ash was a star!

---
Reviewed on 22 Mar 2016 by
Oana Timofte
1. What was the most memorable or exciting part of your vacation?

Most definitely the safaris: we had 3 in total (2 in Yala and 1 in Ecopark near Habarana). Planned was Minneryia, but since it was flooded, the elephants had moved to Ecopark, so we went there. Never seen so many elephants in one place. Amazing seeing them so close. In Yala we were extremely lucky and we saw leopards (among so many other types of animals and birds).

Equally memorable though was the food and fruit available in Sri Lanka. Try everything! Food is spicy, but no so bad that you no longer taste anything.

Fruit: jackfruit was a wonderful discovery! For me personally one of the best things of traveling, trying new food.

Equally memorable is the Sigyria - yes, very touristy, lots of people, but the Rock is so impressive, its history,the gardens at the bottom of the rock. Definitely worth the trip.

Absolutely impressive: the train ride to Ella. It's a must!



2. What tips would you give other travelers booking this vacation?

I would stay longer in Ella (we only had 1 night, which is too short).

I would not book guides, but would read all I need to know before visiting any sight. Even though guides say they speak English, most of the times it is very limited and you end up disappointed and frustrated, because you do not understand what they're saying. This happened to us in Polonaruwa, a site that we visited cycling from one point to another (very cool, would recommend!), and where there is so much history to learn about that it's a terrible shame not to have a guide versed in English.

I would have stayed at least for a night in Galle. We saw it by day (just an afternoon), it's a city with a lot of charm, the kind you want to lose yourself on its tiny streets and take it all in without hurry.

Try eating local! Ask your driver where he normally eats and join him. We had the best meals with our Sanjeewa. "Nice" restaurants are normally full with tourists and very overpriced.

Don't expect finding Espresso :) It's quite rare.. Sri Lankans drink tea, not coffee.





3. Did you feel that your vacation benefited local people, reduced environmental impacts or supported conservation?

I am not sure. I felt very happy when I read the articles on this website about the places that one should avoid (like the Pinnawala elephant Orphanage). But apart from the information that one receives on the website, I did not feel that the hotels where we stayed (some of them big resorts) necessarily reduced environmental impacts (except for the one in Ella and the tree-house in Yala) or supported conservation.

We had a conflict during the safaris, an internal conflict to be precise: 20 jeeps are after 2 elephants and try to get closer so that the tourists see them. Surely the bustle (the jeeps, the noise, the people) are not benefiting the leopards. On the other hand we were so happy to have seen them. It wouldn't be possible otherwise. So, on the one hand you feel bad for intruding on the poor animals (and don't get me wrong, in Yala they are very strict, the jeeps are not allowed to leave the main roads, nobody is allowed to get off, so we were not literally CHASING the animals off road), on the other hand you couldn't feel happier after actually seeing them, free, on their territory and not locked up in some cage.



4. Finally, how would you rate your vacation overall?

It was really wonderful. We still have a million things that we would like to do next time we go to Sri Lanka :)It was relaxing to have it all reserved and taken care of in advance. For me it was the first time I travelled like this (was very skeptical in the beginning), and I was positively surprised. It was very intense, we were on a schedule every day, which might seem demanding (and it is), but otherwise we would have not experienced soooo many things.
Read the operator's response here:
Oana, weíre very happy that you took the time out to pen a review of your recently concluded vacation with us.

It has been a great pleasure corresponding with you during the planning phase and during the time you were on vacation through the lovely island of Sri Lanka and weíre really glad that you enjoyed the varied mix of experiences through the island. Though intense, it was designed to give a first-timers over view of the experiences possible through the island. This always helps travelers decide what kinds of experiences they would like to hopefully return to experience sometime in the future.

Oana, I believe we should address some specific points you raised in your review as well.

February is one of the busiest months in Sri Lanka and all booked well in advance. We had an original list of properties that we use regularly; properties that are small, boutique properties with responsible footprints. However on initial checks most of these properties were sold out and booked to capacity. However we did managed to secure a couple of them and the alternatives that we suggested were still smaller properties and are a lot more responsible than the large chain properties that are typically available across the island.

Again, given the last minute booking and the popularity of some sights, most of the higher profile, language proficient Guides get booked up well in advance and hence arenít available at the last minute. The driver, Sanjeewa, was with you through out and he was there to supplement what the Guide couldnít explain as Sanjeewa speaks excellent English.

We have long since stopped visiting or supporting Elephant camps such Pinnawala and even if travelers request it, we dissuade them from visiting and supporting such places. If at all we support Elephant camps, we support the UK led Born Free camps with one such camp at Kegalle.

Coming to Safaris, this is an increasing problem across both the sub-continent as well as the island of Sri Lanka. Forest Departments are pressured to increase the number of safaris to increase the visibility/ possibility of sighting animals in the wild on safari. This is not Africa and hence safari vehicles donít have the luxury of vast open plains where they can hang back and observe animals in their natural spaces. Here on the sub-continent a combination of over-exhuberent Safari Guards and the pressure of expectations from some travelers means that sometimes there end up being too many safari vehicles around for a group of animals that become visible.

However we keep observing National Parks and their practices to ensure that parks arenít ill-treating/ harassing or chasing wildlife for the effect of good safaris. Yala, though very popular conducts their safaris fairly well and this has ultimately reflected in your positive safari experience.

Lastly you do mention that a bit more time in Ella as well as a night in Galle would have preferred. However if you recollect, as wildlife and whale watching were all preferences, a healthy trade off had to be maintained wherein you got to experience these two destinations including the train to Ella as well as time in Galle without sacrificing any of the safari experiences you ended up with on this trip.

---
Reviewed on 10 Mar 2015 by
Sandy Easterbrook
1. What was the most memorable or exciting part of your vacation?

The most memorable events were watching a pair of leopards mating at Yala (and being the only jeep to see them!) and releasing new born turtles into the ocean at a turtle hatchery near Welligama. However, everything was interesting. Our fabulousdriver/guide Jayath showed us, not only impressive tourist sites, but also the everyday details of life in Sri Lanka--local markets and foods, rice and tea production, mining etc.


2. What tips would you give other travelers booking this vacation?

--Maybe you should do your own hotel research. The hotels selected for us were often pretentious and definitely over-priced. Two of our party who stayed after the tour found perfectly nice half board villas for $50 a night.
--Set reasonable limits on how much you can see in a given time period. We were too ambitious, not realizing how long it takes to travel, and had little time to relax. After saying this, however, the only part I would NOT want to do again is Udawalawe Park, which is overgrazed and has few birds or animals. The elepants looked emaciated.
--After paying our agent's invoice, he requested a further payment because the US dollar/rupee exchange rate had fallen. I do not feel this was ethical or worth damaging his reputation. Otherwise they very efficient, stayed in touch, and were very responsive to our itinerary requests.


3. Did you feel that your vacation benefited local people, reduced environmental impacts or supported conservation?

I am of two minds whether tourism is good for Sri Lanka, as I don't want its wonderful culture to become more western. We asked Jayath what he thought, and he reassured us that tourism is great for the economy, and he hoped that tourists would carry away some Buddhist ideals. I think any tourism increases environmental impacts, unless it is done exceptionally well, as at Sinharaja Forest Reserve. Hopefully, though, pressures from tourism might encourage garbage removal and care for the very neglected pariah dogs. I think tourism does support conservation by park entrance fees, and the tourists' desires to see relatively pristine conditions.
One other comment: Responsible Travel should include regard for the conditions of the drivers and guides. Though Jayath did not talk about it, we saw a couple of his accomodations on the trip. Ten to twelve beds were crammed into a single room and, in one case it was so bad, he found his own bed elsewhere. I think your agency should blacklist hotels that do not respect the drivers and guides.


4. Finally, how would you rate your vacation overall?

It was excellent thanks to Jayath, to the organizational skills of the tour company, and to lovely people of Sri Lanka, who always had a smile and a greeting for us.
Read the operator's response here:
Dear Sandy,
It was wonderful to read your review and we're glad that you had a nice time through Sri Lanka and that you enjoyed the greater part of the experiences we had lined up for the four of you. Jayath is an excellent Driver, an excellent Guide and a very knowledgeable and enthusiastic Sri Lankan and we treasure him on our team. We're glad that you shared the same feelings about him and that he delivered above and beyond his call of duty with you.

Sandy, there are a few comments that I would like to make.

1. The money transfer - Sandy if you recollect, we had received a considerable shortfall ultimately that was due to volatility at that time with the U.S. Dollar. I wrote to you expressing exactly what had happened, I had told you expressly that we will be bearing the lion's share of the loss which was more than 70% of it and I had only requested you for a little less than 30%. However if you remember, I had made it very clear that you pay this amount If and Only If you are comfortable with paying it to us, considering that you had paid your due as per the invoice we had sent you. I never once reminded you or asked you about your decision and very honestly even if you had never raised it or refused to pay the extra, it would have been fine with us. In fact you came back a week later having consulted with your friends and indicated that you would indeed be paying.

2. Driver accommodations in Sri Lanka - Sandy I agree with you on this point. However this is a problem we grapple with regularly and still many times it takes us by surprise. Most often our Drivers don't inform us of the condition of their room facilities at certain places because they most often times don't want to rock the boat so to speak and make it tough on other drivers. Because complaining to us usually means we take it up with the property who, in any case, consider giving free driver accommodation a 'luxury' on their part. If we complain, they promptly and often times shut down driver accommodation and inform drivers that they have no facility, which in turn in fact inconveniences our Drivers even more.

3. Accommodation and it's cheaper possibilities - Considering the time that you were booking and traveling, Sri Lanka was already quite full and occupied given their high season of travel. This meant that most economical properties were sold out already as they often do, well in advance. What generally we were left with were properties that were in the mid to high range of the economic spectrum and hence we had to make arrangements keeping in mind your budget. As a local operator, we have very good on-ground knowledge of properties. We are cognisant of the fact that there are cheaper properties, properties such as the USD 50/ night option your friends found for themselves by the beach after the trip with us. However we are also cognisant of the fact that often times with most of these properties there's an inherent risk that either their service lacks consistency, they are more liable to bump bookings made virtually in favour of someone who just walks in and is willing to pay a bit more. My point that I'm trying to make is that booking with local operators builds in
security and predictability to a vacation, where yourselves as travelers leave the work and the worry to us, leaving yourself free to enjoy and immerse yourselves in the experiences and the people of the region.

I hope you take my comments and clarifications in the spirit of clarity. We thoroughly enjoyed having you over with us Sandy and we look forward to planning more experiences for you through the rest of the sub-continent as well.
---
Reviewed on 10 Jul 2014 by
Eliana Sofia da Silva Pereira
1. What was the most memorable or exciting part of your vacation?

My vacations were full of memorable and great moments. Visiting the UNESCO heritage sites and receiving information on Sri Lanka history along with other points of the country, like cultural trends, cuisine and buddhist philosophy were unforgettable moments.The direct contact with natural wildlife and stunning landscapes should also be highlighted as an outstanding moment.


2. What tips would you give other travelers booking this vacation?

Try to avoid Colombo and focus the vacations in countryside.


3. Did you feel that your vacation benefited local people, reduced environmental impacts or supported conservation?

Absolutely. I had wonderful meals in local restaurants run by local communities and thus supporting their livelihoods, and we fully respect the rules on the places we visited in order to maintain conservation.


4. Finally, how would you rate your vacation overall?

Great moments full of adventure, culture, history, natural and wild life along with a deep buddhist culture.
---
Popular similar vacations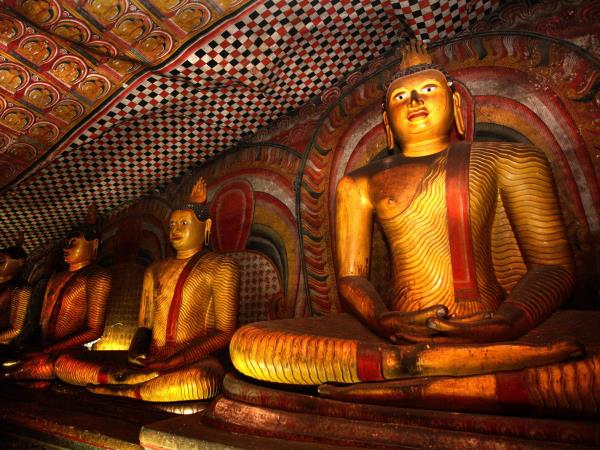 Independent tailor made vacations to Sri Lanka
From £2145 15 days including UK flights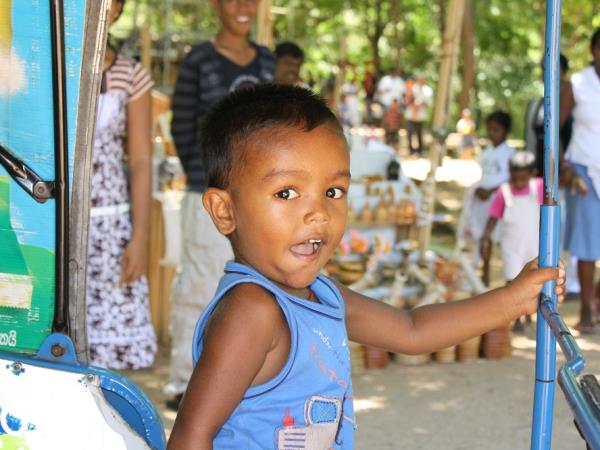 A fabulous family vacation including the best of Sri Lanka
From US $2100 - US $3000 15 days excluding flights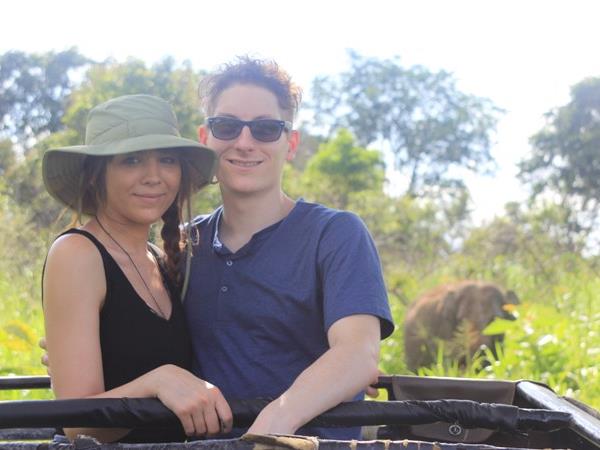 An exciting mix of culture, nature, wildlife and beaches
From £1785 14 days excluding flights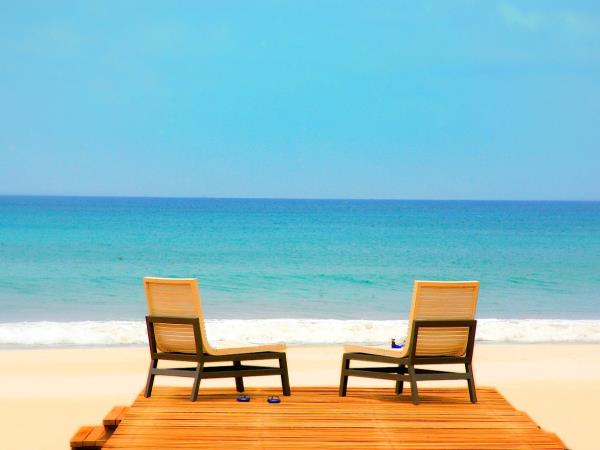 Tropical island paradise with cultural tour
From £2245 15 days including UK flights