Best time to visit Sri Lanka

The monsoon transforms villages into a whole other way of being, and our guests love that. We just do yoga by candlelight instead when electricity goes

Just to confuse those of you working out the best time to visit Sri Lanka, there are two monsoons. Heading to the southwest beaches? Stay clear of the southwest monsoon from May to July with sunbathing at its best December to April. Although with climate change 'n' all, May is often lovely. The northeast, however, which is just opening up to tourism, has a monsoon October to January so perfect during European summer. And the rest of the year? Showers happen. It's the tropics.
Northeast Sri Lanka Weather Chart
Sri Lanka, month by month
May is just gorgeous in Sri Lanka, in between both monsoons and also very quiet. If you are heading to Yala National Park, February until June or July are great, as the water tables are low, and animals come out to exposed lakes to drink. You can play with the monsoons in Sri Lanka. The stunning beaches of the northeast have their monsoon October to January meaning that the European summer months of July, August and September are perfect here. While the southwest is still prone to rainfall. Even though the Cultural Triangle is in a drier region, it does still get hit by the monsoon in November and December. If you want to see blue whales, the beginning of March is the best time. But for other species, head there October until April. December through to early January is a very busy time in Sri Lanka. So, although you can find quiet spots off the beaten track, you do need to book well in advance.
Our top Sri Lanka Vacation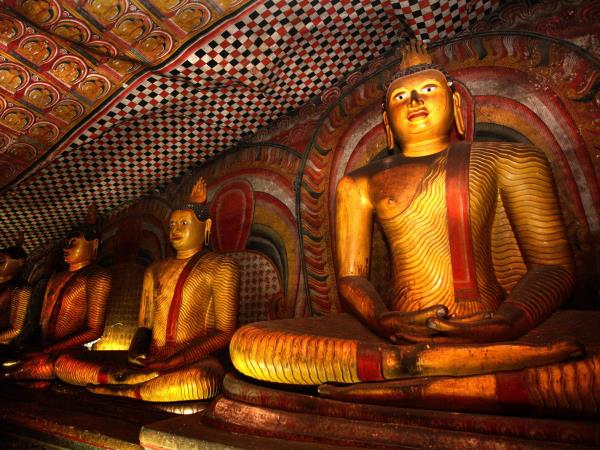 Independent tailor made vacations to Sri Lanka
From £2395 15 days inc UK flights
Tailor made:
Our tailor made Sri Lanka vacations can be arranged at any time to suit you, and adapted to your requirements as necessary although we do not offer trips for under 10 days.
If you'd like to chat about Sri Lanka or need help finding a vacation to suit you we're very happy to help.

John Beswetherick, Managing Director of our supplier Tikalanka (UK) Limited:
"Although November until April is the key season, I still feel that May is absolutely superb, all around the country, as it is outside both monsoon seasons. And it is the quietest time of the year too, so you can have a really good vacation then, and yet it is still considered low season."
Liddy Pleasants is Managing Director at our supplier Stubborn Mule Travel:
"The east coast beaches are starting to open up again since the head of the civil war. The best time to visit these beaches is actually during the European summer, unlike Sri Lanka's southwest beaches, which are best visited in winter. Which is great for families who want to come here during the school summer vacations. And at the moment, because they are undeveloped, the east coast still has those idyllic tropical beaches. "
Festivals & events in Sri Lanka
Rice is considered the giver of life in Sri Lanka and harvesting the paddy fields happens twice a year and is a wonderful community happening. The villagers all come together to work as a team, celebrating the harvest with rituals and ceremonies to bless the paddy. Some of the first crop is donated to the temple traditionally, and harvesting happens end August or beginning September and then again in February.