Sri Lanka & Maldives travel guide
Combining the rich heritage of Sri Lanka with the desert island perfection of neighbouring Maldives creates a magical mix that'll tickle the taste buds of romantics, culture seekers and adventure junkies. After many years out in the cold, Sri Lanka is booming big time as tourists rush to discover its temples, ancient kingdoms, national parks and Hill Country, while more intrepid types head off to the lesser visited, battle scarred landscapes of the northeast.

Combine tropical wilds, beachside bliss and cultural connections on a two-country break that delivers long lasting memories.

A short hop south, the Maldives has maintained a steady presence in glossy magazines and honeymooners' dreams for decades, but word has got out that there are also adventures to be had and cultural connections to make if you burst out of the international resort bubble. Set sail on a wooden cruiser, explore local islands, and yes, by all means, spend some time relaxing resort-side. It's the perfect complement to the colourful cocktail of Sri Lankan culture and wilderness. Find out more in our Sri Lanka and Maldives vacations guide.
Sri Lanka & the Maldives are…
the perfect combination of adventure, culture and relaxation.
Sri Lanka & the Maldives aren't…
all about lying on the beach.
Our Sri Lanka & Maldives Vacations
Sri Lanka & Maldives map & highlights
Sri Lanka is known as the 'teardrop island' due to its curvaceous shape. And despite its small size the landscape is diverse. There are green hills and thick rainforests in the interior, savannah in the south, flat, dry plains up north, and golden beaches fringing the coastline. Some 800km southwest of Sri Lanka, and stretching 800km from north to south, the famously photogenic Maldives is made up of nearly 1,200 islands clustered within 26 atolls, over 100 of which are resort islands.

It's easy to get from Sri Lanka to the Maldives and vice versa, with regular flights between Sri Lanka's capital Colombo to Maldives capital Male taking just 90 minutes. From here you can strike out to the islands either by sea plane or speed boat; or board a traditional wooden dhoni boat for a leisurely cruise around the waters.
1. The Cultural Triangle
The dry plains and rocky terrain of Sri Lanka's north-central region are home to a collection of cultural, historical and spiritual wonders dating back to early Sinhalese civilisation. You may not have time to to see them all, but we do recommend visiting at least one of these gems, which include the ruined kingdom of Anuradhapura and Polonnaruwa, the rock cave temple of Dambulla and the dramatic rock hewn citadel at Sigiriya.
2. Galle
Blessed with an atmosphere thick with history, Galle is an endlessly charming jumble of colonial buildings, ancient mosques and churches, imposing mansions and fascinating museums. And there's a healthy number of hip hotels and cool cafes from where to enjoy it all. Founded in the 16th century by the Portuguese as a trading port, it's no surprises that this coastal gem is also a UNESCO World Heritage Site.
3. Hill Country
Some people come to Sri Lanka's hills to make like an English planter and stroll through tea plantations, visit botanical gardens and stay in hill station hotels. Others come to test their thighs on the hiking trails up to Little Adam's Peak or World's End in Horton Plains National Park. Either way, the romance of this luscious part of the world is undeniable - even more so if you take the heritage train from Ella up through the hills.
4. Kandy
Surrounded by a halo of hills and strewn with colourful buildings, Kandy, the last independent bastion of the Sinhalese, still feels like its own kingdom. As well as the city's scenic setting and cultural attractions, many come to visit the revered Temple of the Tooth, containing a sacred tooth relic belonging to the Buddha, and one of the major reasons for Kandy's UNESCO World Heritage status.
5. Maldives local Islands
One of the advantages of taking a dhoni boat cruise in the Maldives is the chance to visit local communities rather than be sealed off in a resort. You'll be able to sample the local cuisine, visit mosques and learn about fishing traditions. There's no alcohol around, but that won't seem important when you've got a mocktail in your hand as fresh fish grills on a makeshift beach barbecue.
6. Maldives resort islands
The Maldives is home to over 100 resort islands – islands owned by one company and featuring low rise accommodation ranging from simple midrange huts to super luxurious boltholes complete with spas, swimming pools and even underwater dining. Either way you'll get infinite Indian Ocean vistas both above and below the water. And the islands are run outside of Sharia law, so there's no need to skimp on the fine wines.
Our top Sri Lanka & Maldives Vacation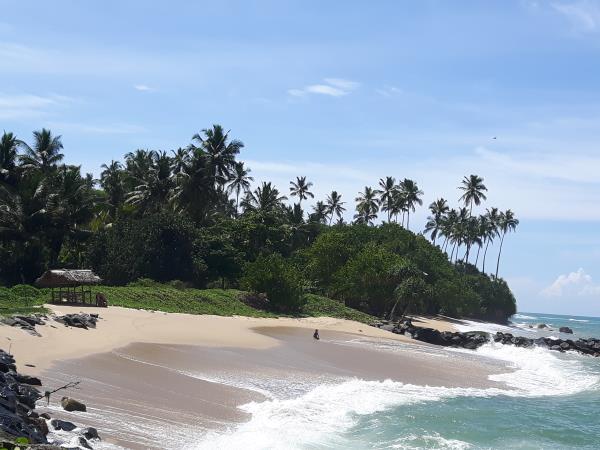 Boutique hotels, Safari, Ancient Cities, Train Journey & Beach
From
£

2980
13 days
ex flights
Tailor made:
Tailor made: Available all year where everything is tweak-able, giving you the freedom to build a unique and personal trip for your chosen date. Upgrade your accommodation for all - or just part - of your trip, slow down the pace with few extra nights here and there or add a few more active adventures along the way.
If you'd like to chat about Sri Lanka & Maldives or need help finding a vacation to suit you we're very happy to help.

More about Sri Lanka & Maldives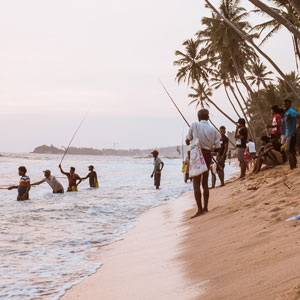 What to do and see in both Sri Lanka and the Maldives depends very much on the weather.