Sri Lanka family vacations guide
---
2 minute summary
The four Buddhist bo leaves on the Sri Lankan flag represent kindness, friendliness, happiness and equanimity. What more would you want on a family vacation, arriving in a country at the end of a long journey, with tired children, an unusual new culture, and a very humid climate? You want things to be a bit Zen for a while.
Planning a family vacation of this nature also requires a bit of calm, and the good news is that our family vacations to Sri Lanka are either tailor made to suit your family group, or small group vacations where you are traveling with other families and everything is organised. Be it safari loving grandparents, surfing, sleeping or shopping teenagers, history buff mums or aspiring chef dads, Sri Lanka nurtures everyone in your nest. Family life is central to Sri Lankan culture, and they certainly know how to fly the family flag.
Sri Lanka family vacations are...
storybook perfection
. Stunning setting, engaging characters and happy endings.
Sri Lanka family vacations aren't...
just about temples and ancient palaces
. This island is bursting with so much culture and nature, it's verging on greedy.
What we rate & what we don't
---
RESPONSIBLE TRAVEL'S BEST & WORST
Underrated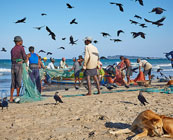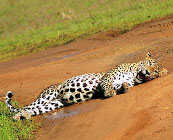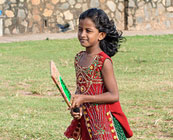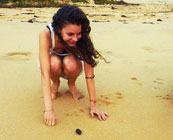 The northeast
Only now opening up since the end of the war in 2009, infrastructure in northeastern Sri Lanka is thin on the ground, but the beaches and marine marvels up here are second to none. Trincomalee is the gateway port town to coastal gems such as Uppaveli. This is also the best region for the European summer vacations as it is monsoon free at this time, whereas the south is still soggy.
Wilpattu National Park
If you want to combine history and geography in a day, not only is Wilpattu exquisite and educational but it's also only 30km from Anuradhapura, the ancient Sinhalese Kingdom on the cultural trail. It's also much quieter in terms of visitors than Yala, and a very different wetland habitat for elephants, water buffalo and leopards. Safari camps here are a firm favourite with families, with walking safaris day and night.
Family culture
Family is at the heart of Sri Lankan culture and you are often welcomed like long lost cousins when traveling with children. There is also a reassuring calm here which children absorb, especially as they are welcomed into the fold without any fuss or sense of being patronised. Still quite a patriarchal society, don't be surprised if your daughter is invited to learn about cooking and your son about cricket.
Family volunteering
Join some serious conservation projects as a family to have a very different type of time away together. There are two main types of projects to contribute to, recommended for those aged 10 upwards. First: tracking, monitoring and surveying wild elephants in Wasgamuwa National Park, which is pretty far out there. Second, a bit more tame but highly worthwhile, is working with a turtle conservation organisation.
Rated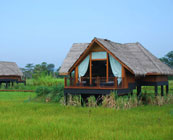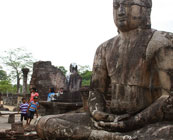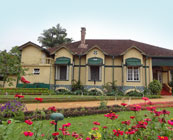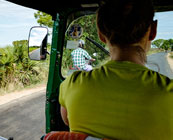 Beautiful accommodation
Sri Lanka caters for all budgets, and always beautifully. Traditional buildings are usually single storey around a courtyard or pool, and include welcoming homestays, tea plantation houses in the Knuckle Range, a lakeshore eco retreat in the northwest, and a glamorous coconut estate an hour from Colombo. Stay in the luscious environs at a hotel near Sigiriya or, a highlight for many, a safari camp in Wilpattu National Park.
The Cultural Triangle
The ancient artery of Sinhalese civilisation, the number of sites here is quite overwhelming. Families will love climbing the majestic rock to see the palatial wonders of Sigiriya, but do get there as early in the day as possible. Cycling around the ancient temples of Polonnaruwa definitely adds to the fun, and the caves at Dambulla are so dramatic that they always go down well.
History
You will get plenty of history at the Cultural Triangle and in the Tamil temples up north. Then there's the history of colonisation by the Portuguese in the 1500s with their influence still seen around Galle; then the British in 1796, who sliced up the Hill Country for tea plantations; then 1948 independence, a 25-year Civil War which only ended in 2009, and the devastating 2004 tsunami. All thought provoking stuff.
Your own driver
Tailor made vacations in Sri Lanka, where you have your own driver to take you from one part of the country to the next, or on safari in the morning and beach in the afternoon, is very popular here. This isn't chauffeur, snooty tourism either. It is just how tourism works here and it makes family travel so perfectly manageable. Your driver will feel like part of the family in no time.
Overrated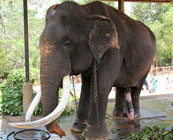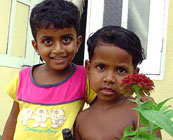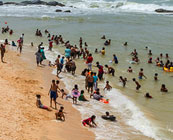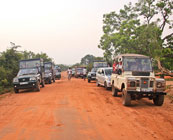 Pinnawala & riding elephants
Pinnawala really is not an elephant sanctuary or orphanage, which is how it is sold. Many are bred on site for tourism purposes, and spend their lives in captivity. They are trained to interact with tourists in ways that are unethical. Sri Lanka has so many elephants being protected in the wild by the superb national park system; go support them instead. Read more on our stance on Pinnawala.
Orphanage tourism
It seems incongruous to put 'orphanage' and 'tourism' into one category, but that is what it has become in many ways. Especially when it comes to orphanage volunteering, which Responsible Travel do not support at all at. Whether you are planning a day visit or a gap year volunteering later on, please think again. Read more about our campaign and our thoughts on this controversial area.
Parts of the coast
There are many lovely beaches but on SW coast some are very overdeveloped, when in fact they look like idyllic, empty beaches in tourism photos. So, do your research and head NE or NW for quieter ones. You can get beach parties late into the night in some spots, which might not be your ideal quiet, family time thing at all. Hassling beach vendors is also a problem in these spots.
Getting up close to wildlife
Sri Lankan authorities are not always switched on to the rules of wildlife watching. They are getting there, but it's still in its nascence. You will find overcrowding of animals in Yala National Park, there may be inexperienced and ill informed whale watching operators, and only go diving with an accredited operator. All our travel companies work with responsible guides on the ground, and at sea.
Eating & drinking
---
Hoppers (appa) are a bit like a pancake. They are a family favourite. especially egg hoppers for breakfast which have a fried egg in the middle.
Rice and curry is everywhere, served with delicious sambals, a bit like chutney. Very cheap, too.
'Short eats', or sweet and savoury pastries, are snack heaven.
The cheapest and most fun way to hydrate is at a coconut stand, where they slice one open and stick a straw in.


My kids loved the fact that they could eat with their hands in Sri Lanka. It was the done thing in fact, not something they could be told off for.
People & language
---
There is a calmness about Sri Lankan people which makes you realise that what they value most in life is just that. Haggling and hassling does take place, of course, but mostly in urban areas – and this is because poverty is a reality here for many people. However, in general, the openness of heart is also very real. Following the end of the Civil War in 2009, the country is on a journey towards Hindu, Muslim and Buddhist integration. The two main languages are Sinhala and Tamil. In Sinhala, the most common greeting is Ayubowan (may you have long life), said with the hands folded upwards in front of the chest.

Bohoma sthuthi = thank you in Sinhala
Vanakkam = the main Tamil greeting
Nandri = thank you in Tamil
Gifts & shopping
---
Dumbara basket weaving is very popular around Kandy, so be prepared for new hand luggage on the way home.
Everyone loves to buy spices. Markets are the best places to buy.
For ethically and locally sourced goods, check out the state owned boutique, Laksala.
Elephant dung paper products are always a hit with kids.

Buddhism is still the leading light here. The spiritualism and serenity is striking; even at the busiest of tourist sites, it's not about making a quick buck.
How much does it cost?
---
Two hours white water rafting: £30-40
Daily bike rental from small hotel: £1.50 - £2.25
Curry and rice from roadside stall: 50p - £1.50
One way train ticket Colombo to Kandy: £2 - £3
King Coconut from road stall: 5p – 10p