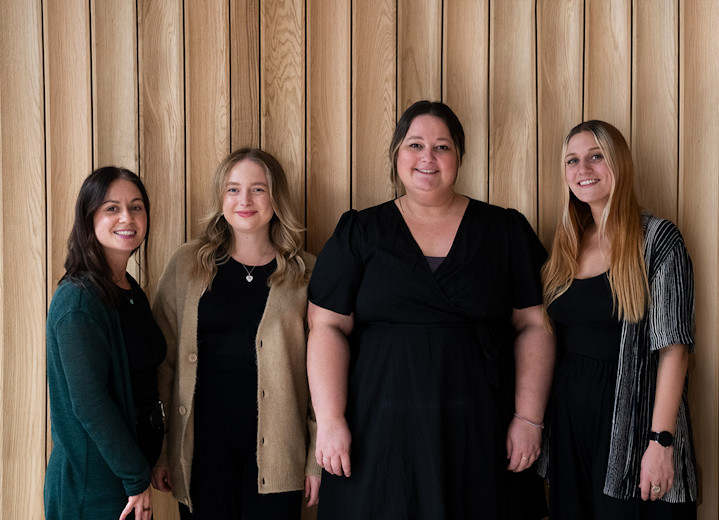 Departure information
This trip can be tailor made throughout the year to suit your requirements
Responsible tourism
North India wildlife vacation
Carbon reduction
Your vacation will help support local people and conservation. We must also reduce CO2. Learn about the CO2 emissions of this vacation and how to reduce them.
The operators of this tour take their responsibility to reducing their carbon footprint very seriously. They have eliminated paper brochures and all communications are provided electronically, with the goal of a completely paper-free office. They recycle all applicable materials, wear thick jumpers in winter to reduce the use of heating, encourage the use of public transport by staff and use local suppliers whenever possible.

At the Fern Hotel, as part of their afforestation initiatives, you can also sign up to the fantastic loyalty programme where guests can receive a long-term sponsorship of tree planting and the opportunity to convert loyalty points to cash donations to NGOs.

As a company we firmly believe that environmental responsibility starts at home (and the workplace of course). We encourage recycling of waste as a company and as individuals. Where possible for business use we use public transport and use as many low-energy products in our office as possible. We encourage our staff to work from home on occasions so as to reduce pollution from constant commuting and coordinate with external partners almost entirely electronically to limit travel for meetings. We are also heavily involved with a project to recycle used or damaged binoculars, which are then sent to conservation projects across the world.
Environment
As part of our commitment to providing responsible, environmentally conscious wildlife vacations to our customers, one of the most important elements is ensuring that we solely use local operators and suppliers who are as passionate about and as committed to their responsible tourism policies as we are. As members of the Ecotourism Society of India, the locally based operators of this tour are fully dedicated to the promotion of sustainable development in tourism and to responsible best practices. This is evidenced in their stringent, comprehensive and well-developed responsible tourism policy. They are exceptionally committed to showing that it is in fact possible to provide an excellent quality of service, hospitality and enjoyment whilst being truly culturally sensitive and positively helpful towards the conservation of the environment.

The operators of the tour hold regular Responsible Tourism meetings and make sure that all staff are involved in the decision-making process and encouraged to contribute. From these meetings they are constantly and consistently adding to their responsible tourism policies and perfecting their responsible practices. These practices include ongoing and thorough training of all guides and naturalists to ensure high standards of environmental care and responsible behaviour and the use of well-maintained vehicles which emit less pollution for guest transport, with experienced drivers who fully understand how to protect the fragile nature of the ecosystem when driving through the national parks and wildlife reserves. In the National Parks and wildlife reserves the operators also ensure that all guests are fully briefed about the park rules, including respectful behaviour around the wildlife, safe distances from the wildlife so as to not encroach upon their natural habitats and responsible waste disposal. The fully trained guides will also introduce guests to the conservation efforts in place for protecting the unique wildlife of the parks and reserves.

As part of their giving back to the environment policy the operators of the tour are involved in a number of wildlife conservation projects and charities, including Travel Operators for Tigers. As part of this organisation they are recognised as one of the country's leading wildlife and conservation promoters. The aim of the organisation is to advocate, endorse and support more responsible use of India's wilderness areas, and endeavouring to save the tiger and its habitat. They are also part of the Wildlife Trust of India (WTI)'s "Say No to Bear Dancing" campaign to spread the awareness about the conservation of sloth bears and the Bombay Natural History Society's partnership with Birdlife International and the RSPB. As part of this partnership they promote and support the Adopt-A-Rare-Bird campaign by adopting two rare species – Malabar Pied Hornbill and Nilgiri Laughing Thrush. They support this campaign in both a financial capacity and a promotional capacity by encouraging guests to partake in the program themselves as a way of offsetting some of the carbon footprint of their tour.

We absolutely, fully and passionately condemn elephant riding and this will never be offered as an activity on any of our tours. Customers will be urged to avoid partaking in any such activities.

As a company ourselves we financially and promotionally support numerous wildlife charities across the world including How Many Elephants, Africat, the Dian Fossey Foundation, Wildlife SOS India and Wader Quest to name just a few. We fully believe that by introducing customers to the wildlife of this unique country and the pressures and trials facing that unique wildlife that they come back from their trips invigorated with a newfound passion for helping to fight the fight for conservation. The tour operators also have a Naturalist Training Programme which was designed to establish a pool of knowledgeable individuals to deliver a quality wildlife education programme to naturalists within some of India's resorts and parks, allowing them to pass this invaluable information on to guests and customers. All park safaris are conducted by trained naturalists, who help in preparing a check-list of sightings of mammals, birds, insects, plants, trees, as a responsible tourism initiative.

As further evidence of the operators of this tour's total commitment to providing responsible tourism, they only work with lodges and accommodations that are environment-friendly, follow ethical practices and have their own conservation rules and efforts in place. For example, the Bera Safari Lodge is renowned for its commendable conservation initiatives in the fight to protect the leopards of the area which has helped Bera become the only part of the country to recently see an increase in the numbers of these beautiful and iconic animals. The lodge is a passion project of one the best leopard trackers in the region, who has fought tirelessly for many years to prevent mining in the area and create a refuge for a healthy leopard population. Each accommodation you will stay in has proven environmentally friendly practices in place, including The Fern, Gujarat's first ecotel. This award-winning hotel is renowned for combining a premium standard of amenities and service with a true passion for the environment. As a dedicated ecotel their ultimate goal is to provide customer satisfaction with as minimal impact on the environment as possible. The hotel features a "green button" which allows guests to automatically reduce their power consumption and make an immediate and immense contribution to the environment, and have a "green team" in place which allows guest to interact with an environmental champion who initiates and monitors all environmental initiatives within the hotel. They regularly invite guests to participate in an extension of the Earth Hour where all electricity is turned off and green tips and initiatives are shared, and optimise the Save My Planet card system to help reduce water wastage through the continuous washing of linen and towels. They use new generation, certified eco-labelled products in all cleaning products and continually promote and adhere to the 3 Rs water management systems. They also actively treat all waste water to reduce the burden of sewage on the local environment and their stringent waste management system is second-to-none, with recycling bins even available within their guest rooms. The hotel group have received over 25 awards in the last 4 years for their commitment to protecting the environment and a full list of all of their credentials and initiatives is readily available upon request.
Community
Tourism in India is an important revenue stream for the country and we take every step necessary to ensure that the tours we provide create a 100% positive impact on the communities of the regions we visit. As a company we believe in promoting tourism as a sustainable natural resource with the power to conserve, protect and improve lives. The providers that we use for this tour are passionate about protecting the communities, wildlife and landscapes of this remarkable country. Committed to creating and upholding transparent and honest relationships with local communities and suppliers, they work tirelessly to ensure continued revenue streams for local communities. They ensure that the financial benefits of tourism are passed down throughout the entire company, including the office staff, guides, naturalists and the wildlife communities in which they work. Their prompt payment policy ensures everyone in the chain is paid their wages and invoices timely and their offices across India employ local people and pay them a fair wage helping to put money into the local economy. They also contribute directly to many community projects including Change For Children, their own initiative which helps to transform the lives of the underprivileged children of two adopted local schools in small villages in Abhaneri & Karauli, Rajasthan.

Importantly, they only use hotels and resorts whose drivers, guides and support staff have been selected and trained from local communities, meaning a valuable continued income for multiple members of the local communities.

The hotels themselves also have their own community initiatives and responsible policies in place, including The Fern Hotel which runs frequent community events to involve the local people in and promote the practice of more environmentally conscious, economically sustainable and socially responsible lifestyles, as well as inviting local school children.

Solely using local agencies and providers means we have the most up to date local information and can therefore provide the most relevant information in our pre-departure literature. This includes information on on-going initiatives and community efforts that we actively encourage our customers to become involved in. The guides used throughout the tour are local, professionally qualified naturalists who have a great passion for their work. Not only will they tell you about the history of the places you will visit but they will also be able to tell you about the culture and the local traditions and superstitions.

Before departure you will also be provided with information on cultural etiquette and advice on how to engage with and help the local communities. We offer first-hand advice on creating meaningful and respectful relationships between tourists and residents and suggest local areas and communities to visit gaining cultural insights along the way, along with advice on where to buy souvenirs, where to eat & where to drink. During your time at Bera Safari Lodge you will also be invited to visit the Rabari Tribe. This remarkable and rewarding experience will introduce you to the unique lifestyles and traditions of the Rabari shepherds and the members of the local villages and communities.

As a company we are proud of our principle based values which our community can always depend on. We support several home and overseas charities, organisations and campaigns including AfriCat, Worldwide Fund for Nature (WWF), the Wildfowl and Wetlands Trust (WWT), Save the Albatross, South Georgia Habitat Restoration Project, Wader Trust, Wildlife SOS India and sponsorship of individual and underprivileged children in many countries. We are committed to ethically working with overseas partners who employ and support local communities and local guides who know and love their region like no other, delighted to share knowledge and are dedicated to looking after our valued passengers.
Popular similar vacations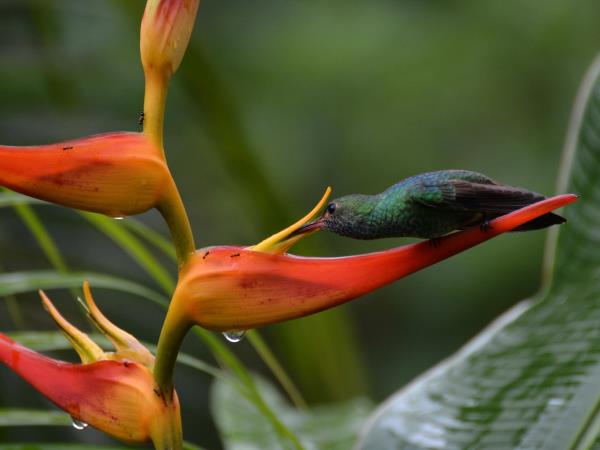 Self-drive Costa Rica's Pacific coast, away from the crowds
From £4495 17 days excluding flights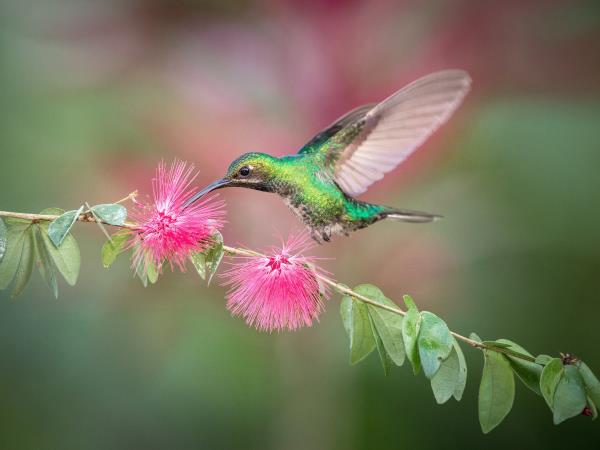 An eco-adventure experience that includes every comfort
From US $2695 - US $3495 15 days including domestic flights only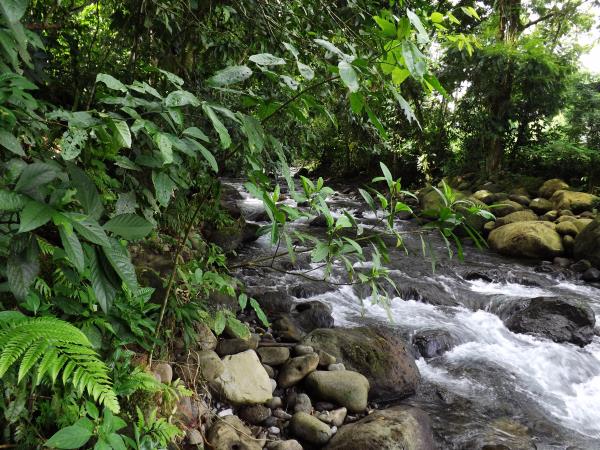 Two weeks exploring the highlights of Costa Rica
From £1595 13 days excluding flights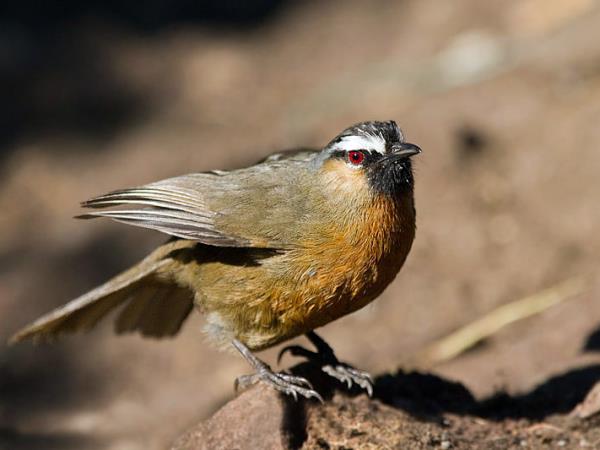 An endemic birding tour through the Western Ghats of India
From US $1580 8 days excluding flights