"Our only week long sailing vacation around the Cyclades with a wildlife expert on board, guiding you through the waters and wild spots on remote islands too. "
Highlights
Syros| Paros | Iraklia | Despotiko | Kimolos | Milos | Polyegos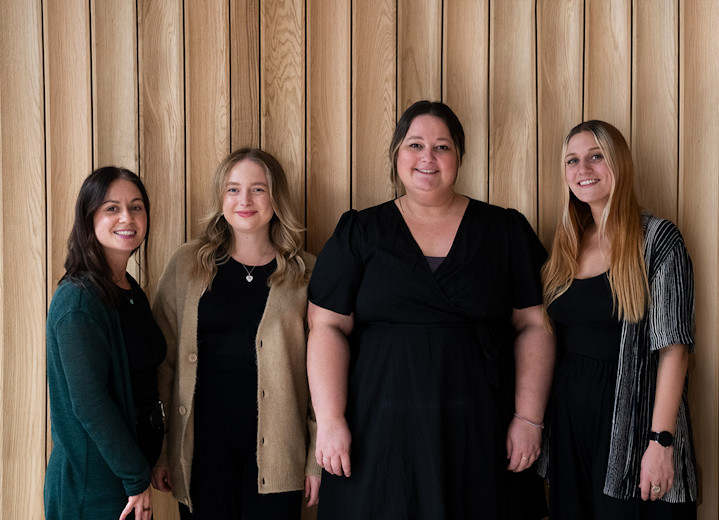 Check dates
2020: 2 May, 9 May, 16 May, 23 May, 30 May, 6 Jun, 13 Jun, 27 Jun, 4 Jul, 11 Jul, 18 Jul, 29 Aug, 5 Sep, 12 Sep, 19 Sep, 26 Sep, 3 Oct, 10 Oct, 17 Oct, 24 Oct, 31 Oct
Responsible tourism
Sailing & conservation vacation in Greece
Carbon reduction
Your vacation will help support local people and conservation. We must also reduce CO2. Learn about the CO2 emissions of this vacation and how to reduce them.
We avoid using the motor and use the power of sails as much as possible. We try to use the motor just to moor our sailing yacht.
Environment
Our primary objective is the study and protection of the marine world and the raising of awareness on environmental issues. In order to support our goal, we have formed a series of ecotourism projects involving sailing, diving and/or exploring unique species. When our sailing boat, is not chartered, we sail around cleaning beaches, recycling or helping researchers and organisations to collect data in order to study and protect the environment and wildlife.

Our base has become the island of Syros where most of the maintenance work is carried out by local people using materials purchased locally.

We encourage guests to visit and try the local cuisine and purchase local goods wherever we go in order to get a taste of the local culture and also support the local community. Under the guidance of our experienced biologist, people are introduced to tens of endemic species, both from the animal and plant kingdoms which exist only in this small corner of the globe. Guests will leave with a different approach towards wildlife and aware of the dangers they face and how to minimise them. We organise visits at the two national marine parks in Greece, in Zakynthos and Alonisos, where the two most important organisations for the protection of the loggerhead turtle Caretta caretta and the Mediterranean monk seal Monachus monachus are based. Our guests are briefed on their work and how they can support them.

During our whale and dolphin spotting, the voices of mammals will be recorded with the aid of our hydrophone and notes will be made on their characteristics in order to help scientists with their collection of data. Our guests are welcome to participate.

We organise marine ecology seminars for divers and present a brief version of this to every diver that joins us. This involves a briefing on how to monitor the level of anthropogenic impact on a marine site and warn our scientist of any deterioration they observe.

We try to minimise the impact of our boat on the marine environment by using the motor as little as possible, mainly just to enter and leave the port. When mooring we avoid throwing the anchor on meadows of sea grass. We always use permanent moorings when provided. We've allowed space in the sailing boat to store waste plastics especially bottles. As there is no drinking water available in the Greek islands, there is a huge consumption of bottled water. We store all the plastic in the capital of Syros, Ermoupolis and we take it back to Athens at the end of the season for recycling.
Community
Our Responsible Travel Policy

In a country whose main source of income is derived from tourism, thanks to its islands and its natural beauties, mass tourism and overexploitation of its natural resources have caused many environmental and social problems. Through our activities, we are trying to encourage travelers to approach places they visit with greater understanding and respect towards the local people, culture, wildlife and the environment. Simultaneously we try continuously to minimise the negative impact of our organisation on the above environments.

How?

By caring for the environment


A. Our crew


By having everyone involved in our organisation promoting and adhering to sustainable travel principles and encouraging our guests to embrace our sustainable travel principles.

By allowing space in our sailing boats for people to recycle and upcycle any plastic, metal, glass, paper garbage produced during our trips.

By using biodegradable cleaning products and avoiding at all times the dumping of chemicals or non-natural products into the sea.

By ensuring that all guests are informed upon arrival that waste should never be thrown into the sea and recycling of plastic & other items should be done in the designated place.

By briefing our guests not to collect any corals or shells from the sea or beach. They are encouraged though to help us clean any garbage that they see inside the water or on the beach.

By briefing our guests upon arrival on the necessity of cutting down on their use of water and electricity. There is a serious shortage of water in the Greek islands and we recommend our guests to use water and electricity only when and to the level that is necessary.

By avoiding wasting paper in the office and using the internet as the main form of communication.

B. The boat


By trying to minimise the impact of our boat on the marine environment. Sailing ecologically is a very wide concept starting from the manufacturing of the materials to the use of the boat. We are constantly working on minimising the impact of our boats on the marine environment.

By having purchased a second-hand boat and kept it in an excellent condition. We aim to break with the conventional approach of the charter industry which is often buying brand new boats and dumping them after 2 to 3 years.

By having purchased an electrical outboard to substitute our conventional one when possible in order to minimise the use of fuel.

By using the motor as little as possible, mainly just to enter and leave the port and charge our batteries.

By having placed a wind generator 350Watt in order to achieve electrical self sufficiency without the use of motor or diesel generator.

By avoiding, when mooring the boat, to throw the anchor on meadows of Poseidonia Oceanica, an endemic Mediterranean specie that needs protection. We always use permanent moorings when provided.

By having natural ventilation on our boats provided by wind scoops instead of an air-conditioning system.

By using a long lasting antifouling which is less harmful to the environment than conventional antifouling paints.

By using biodegradable and other products with no phosphates to clean the boat. We also use alternative boat cleaners such as vinegar and baking soda which are environmentally friendly.

By recycling the batteries of the boat and not just dumping them after expiry.

By keeping up-to-date with developments and new products that appear in the industry that minimise negative impact on the environment.

By using a pink propylene glycol antifreeze product to cool the engine that is less toxic than the conventional ethylene glycol one (typically green).

By June 2017 we plan to replace the traditional incandescent bulbs, which use a lot of energy with LED (light-emitting diodes) bulbs, whose energy consumption can be 15 times lower.

C. Diving Tales




We support the local economy and community:


- By including in our itineraries and taking our guests to remote or underdeveloped islands, such as Kinaros (population: 2 people), Levitha, Iraklia and Anafi (population: under 100 people), we aim to distribute economic benefits to those places that are hard to get to due to lack of frequent ferries or that are unreachable without a sailing boat or similar means.

- By recommending the purchase of products from the local agricultural co-operatives which function in many islands.

- By advising our guests to avoid global restaurant chains and taste the local cuisine in family-run taverns so that they experience the local culture.

- By recommending rooms & apartments that we have carefully selected and are run by local people.

- By encouraging our guests to participate in the local way of life and not just be a distant observer. During our Wild Tales, our guests are invited if they wish to give a helping hand to locals in their daily activities (for example, olive picking, grape gathering e.t.c.)

- By introducing our guests to the multi-cultural reality of the Greek islands. We explain the local body language and customs, we discuss historical and local stories.
2 Reviews of Sailing & conservation vacation in Greece
---
Reviewed on 23 Aug 2010 by
Joanne David
1. What was the most memorable or exciting part of your vacation?

The whole experience was wonderful. Sotiris, our skipper was fantastic , very professional, kind and fun. He made sure everyone felt comfortable and respected the sea conditions. In the evenings he would find the most perfect places to eat and really entertain us with the most interesting facts and stories. We were very lucky to have him as our skipper. The Jennings family on board that week were also lovely. When the boat was under sail it was perfect, just gliding over the sea. Stopping on a small island for a barbeque, looking up at the stars, swimming with florescent plankton, visiting
Iraklia, sleeping on board, at anchor in bays, each day better than the next. We could not have asked for a better experience.


2. What tips would you give other travelers booking this vacation?

Go with a good positive attitude.You don't need to take much, just travel light, 2 swimming costumes, tops, shorts, sun cream, hat, sunglasses, cash.
Enjoy the experience more by being ready to help. You are part of a team and being part of a team is rewarding and great fun; cooking together, eating out with the skipper etc...
Remember you are on a sailing boat so should respect and look after the boat, skipper and crew. You are part of the crew.


3. Did you feel that your vacation benefited local people, and minimized impacts on the environment?

Yes. We did a beach clean up. Purchased locally produced provisions. Ate at familly run Tavernas. Supported the environmental work of 'Tahita'. We were under sail whenever possible so did not use a lot of petrol. We were economical with water respecting water supplies.


4. Finally, how would you rate your vacation overall?

This vacation was wonderful...it could not have been better...we should have stayed longer. It really was a very unique experience, very special to me.
---
Reviewed on 26 May 2010 by
Alison Crawford
1. What was the most memorable or exciting part of your vacation?

The passion, skills and knowledge of our skipper and guide really made this trip for us. We felt like we were being shown around the islands by friends, being shown the secret gems and true beauty of Greece. Our skipper was amazing, calm when the sea was rough and patient when teaching us how to help sail. Our guide was deeply passionate not just about conservation, but also about exploring and experiencing the amazing wildlife of the region. We had a wonderful evening having dinner and drinks in the home of a local, a friend of the skipper. Rather than being relegated to sterile restaurants and bars, we had a great time putting the world to rights over a glass of raki and some local cheese. We also visited some amazing locations, where we saw truly beautiful wildlife, ranging from plants, insects, and many, many wonderful and rare birds.


2. What tips would you give other travelers booking this vacation?

Travel light, but bring a camera. And learn the phrase 'yasass', the Greek toast when enjoying the local Raki! Be aware that the boat is not a large vessel and you will not have lots of space, but it is comfortable and quite civilised. I would recommend to those with a passion for exploring and not too scared not to have a detailed itinerary to stick to.


3. Did you feel that your vacation benefited local people, and minimized impacts on the environment?

We felt that by going for this non 'all-inclusive' option, we were able to share the money we spent on food etc. in local communities. We also travelled just before season, which was great for us (quieter) and helps lessen the impact of the massive tourist surge in the summer, and spreads the income to these communities. As part of our trip we also
did a beach clean, and our skipper helped out with local community projects while we were out on our wildlife walks.


4. Finally, how would you rate your vacation overall?

Excellent! Every aspect was amazing. My partner and I are both deeply grateful to everyone who works for the operator for making such a special and memorable experience. We will almost certainly be booking up again!

---
Popular similar vacations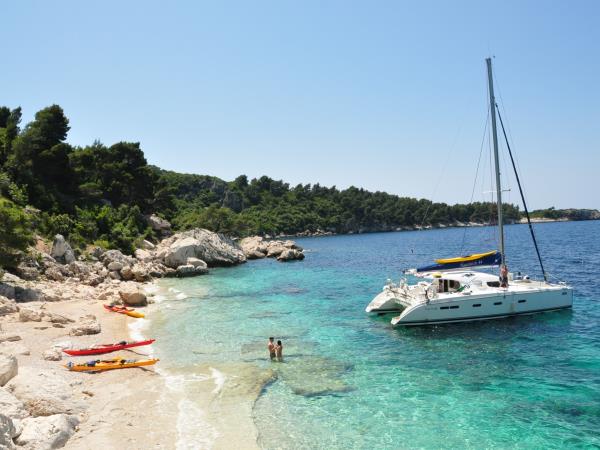 A multi-activity adventure sailing cruise
From €580 - €790 4 days excluding flights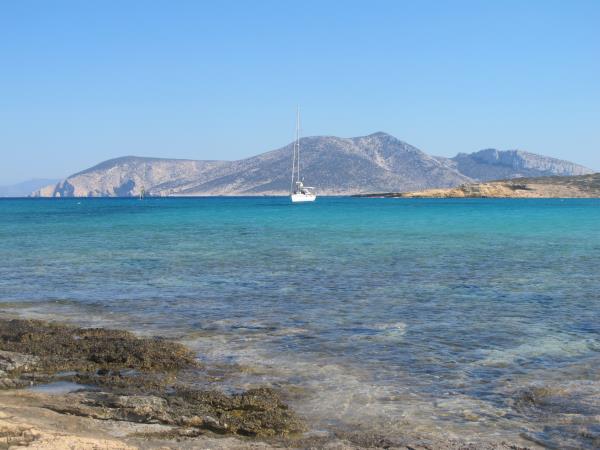 Uninhabited islands in a 6 person boat
From £510 - £620 7 days excluding flights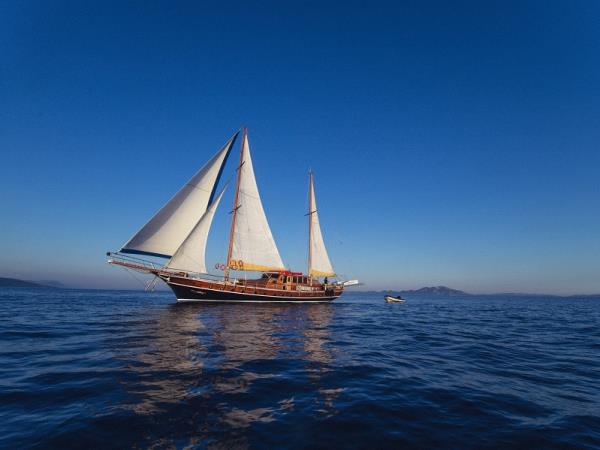 5 star services while cruising the Greek Islands in luxury
From £945 - £1185 8 days excluding flights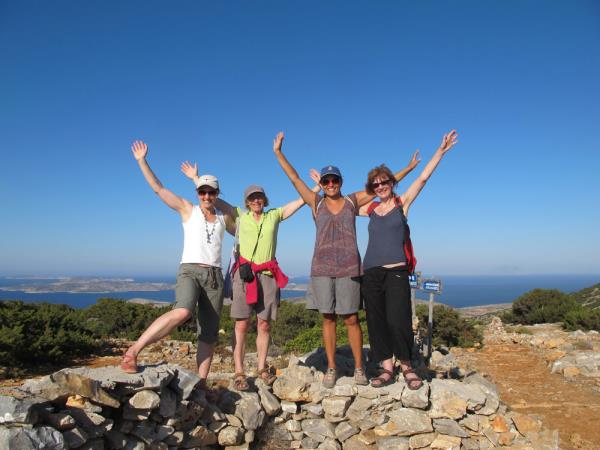 Combine a sailing & hiking adventure around the Cyclades
From £685 - £759 7 days excluding flights