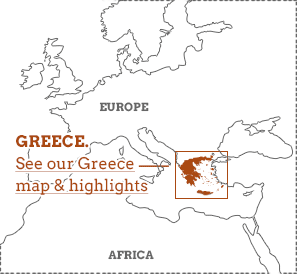 As tempting as it is to spend your Greece vacations on the beach, you'd do yourself a disservice. The best way to experience those beaches is by approaching them on a walking trail in Corfu or Crete, admiring them from the sea aboard a luxury gulet, or watching as turtles crawl out of the water to lay their eggs while you monitor them on a volunteer vacation in the Peloponnese. Greece might be a cradle of civilisation, but it's on trips like these, where you stay in small family-owned hotels and are shown around by local guides, that you gain an appreciation for Greece as it is today.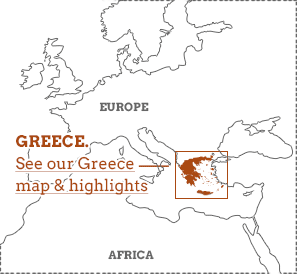 Our top Greece vacations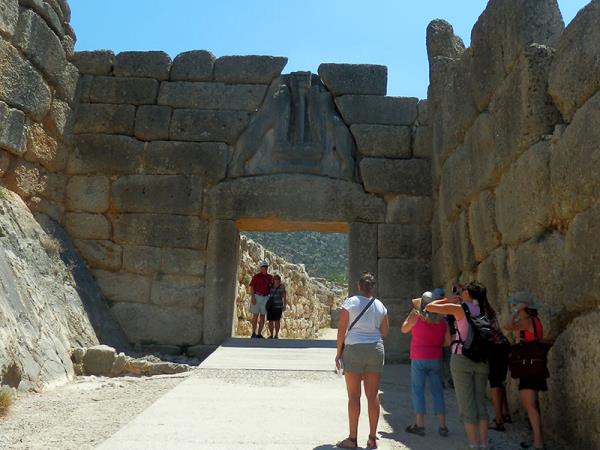 8 days
ex flights
A small-group archaeology tour of Greece
Small group
2023: 7 Oct, 14 Oct, 21 Oct, 28 Oct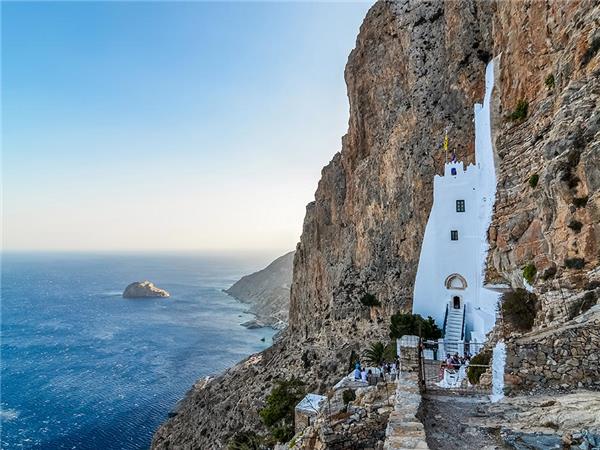 9 days
ex flights
Discover a side of Greece riddled with myth and magic.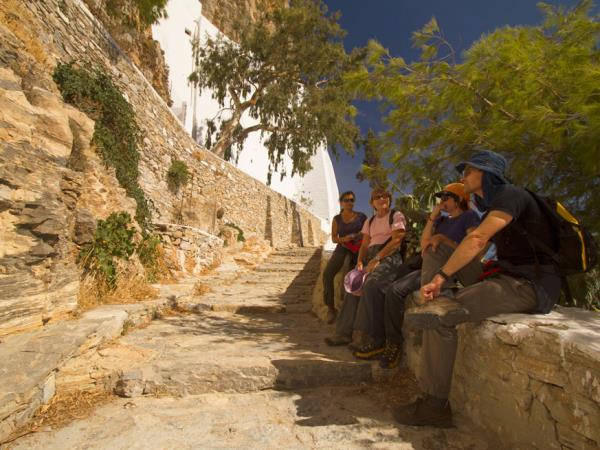 10 days
ex flights
Walk and discover Naxos and the unspoilt Small Cyclades
Small group
2023: 7 Oct, 21 Oct, 4 Nov
About our Greece vacations
Epic adventure vacations in Greece
Greece is much more than a beach. It can be more fun to swim off the back of a sailing boat than off the shore (and you don't get covered in sand). The adventurous can combine diving and sailing, or white water rafting and windsurfing. On dry land, there are hiking vacations that take you to see what's at the top of Mount Olympus, or through deep gorges where you have less chance of disturbing angry deities. The intrepid can even go on a journey to the center of the world: the Ancient Greeks thought that this was at Delphi.
Greece vacations, cultural
What have the Romans ever done for us? Well, they copied the Greeks, who gave much of Europe a vocabulary for science, a blueprint for sculpture, a theory for modern medicine and a template for debate.
Cultural tours
mix millennia of history with insight into modern Greece, and you can travel with an
archaeology
expert to make sense of the society behind the stone ruins. Perhaps the biggest Greek legacy is not what still exists, but what never did. Its myths and legends – from Odysseus' journey to Zeus's rage – play on whenever a modern traveler looks on Olympus or reaches for Ithaca.
Active vacations in Greece
Cycling
is a good way to see Greece. Don't think that you have to commit to one island – you can take the ferry or even charter a sailing boat to experience different places on two wheels.
Walking vacations
, too, take you across islands like Kythnos, where you'll walk along historic terraces, hike the famous Samaria Gorge in Crete, or go up into the Pindos Mountains on the mainland.
Multi activity vacations
are for those who can't settle on one sport – one day you'll be sea kayaking and the very next, mountain biking. The variety is great if you're traveling with kids.
Greek vacations on the water
Island-hop to your heart's content with the help of a
small ship cruise
. A gulet – a sailing boat designed in neighbouring Turkey – could be your home for the week on an Aegean cruise, whilst in the Ionian you can get to uninhabited islands and silent anchorages.
Sailing vacations
are great – and you don't need to learn the ropes if you pick a trip that comes with a skipper and crew. If you want to be captain, you could always bareboat or go on a flotilla – that way you can factor in as many swimming stops as you please.
Greece vacations, families
If your children are water babies, then Greece is the word: on a
family vacation
they can swim in safe and stunning surroundings, and you might even spot turtles in the water. There are multi activity vacations on Rhodes or the Peloponnese for those who need to blow off steam – on white water or by kayak. Sailing vacations suit those who are learning as well as those ready to rule the waves. There are ways to keep costs down: it's inexpensive to feed a family on delicious taverna dinners – just don't fill up on all that delicious bread before the starters.
Where to go on vacation in Greece
Do you want to go to the islands, mainland or somewhere in-between? The 'in-between' in question is the
Peloponnese peninsula
. Connected to the mainland by a thread at the Isthmus of Corinth, it has plenty of underexplored headlands and long beaches.
Mainland Greece
has forests, mountains, and, of course, Athens, the capital. The
Greek islands
can be sorted by group. The Dodecanese, Cyclades, Ionian and Saronic are all top choices, but few islands beat Crete – it's one of the largest islands in the Mediterranean, and is stuffed with sights.