Our walking vacations in Greece
Designed by local experts, our Greece walking vacations tread to the relaxed rhythm of Greek life. They help preserve hiking routes by swapping popular but eroded footpaths for little-known trails between villages chiming with church bells in the Peloponnese, or donkey trails along the volcanic coastlines of Greek islands like Santorini. You can choose a self guided trip or join a small group vacation headed up by a guide who'll tell all about the crumbling ruins you pass. Wherever you tread, it'll be well away from the crowds, and topped off with a well-deserved rest in welcoming guesthouses and small hotels.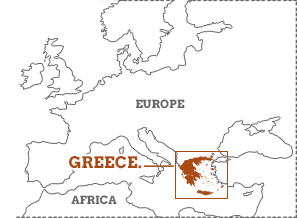 Our top Hiking vacations in Greece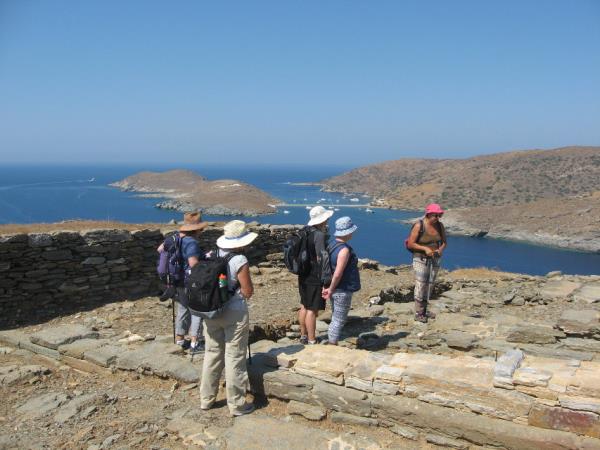 6 days
ex flights
Hiking vacation on Kythnos, a beautiful Greek island in the Cyclades group
Small group
Departing every Monday from 3rd April until October. Runs with a minimum of two people.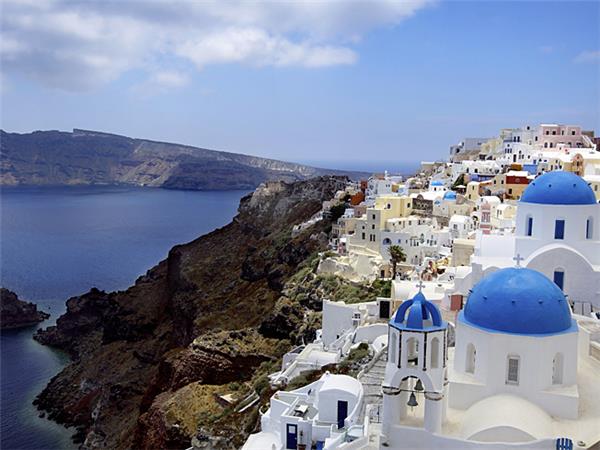 From
US $

2079

to

US $

2349
8 days
ex flights
A gently active vacation in the Cyclades
Small group
2022: 20 Mar, 3 Apr, 17 Apr, 8 May, 15 May, 22 May, 5 Jun, 19 Jun, 4 Sep, 18 Sep, 2 Oct, 9 Oct, 16 Oct, 23 Oct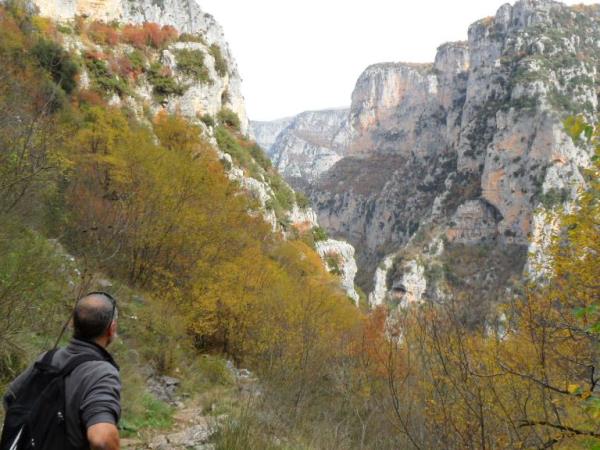 8 days
ex flights
Macedonia & Epirus - sightseeing & walking in ancient Greece
Map & highlights
The Cyclades archipelago offers some of the finest walking in Greece, especially Kythnos, which is relatively undeveloped and near-deserted outside peak summer, and Andros and Tinos, which are criss-crossed with well-marked trails. Corfu and Crete are known for their 'fly 'n' flop' resorts and nightlife, but walking vacations allow you to experience more authentic culture and remote landscapes on these famous islands. Walkers on beautiful Kefalonia should carry a battered copy of Captain Corelli's Mandolin at all times, while the Zagori region in the Pindos Mountains, known for its stone villages, is Elysium for hikers in mainland Greece.
1. Andros & Tinos
The islands of Andros and Tinos are among the greenest and lesser-known of the Cyclades group. Andros has 300km of marked trails leading you between villages and secluded beaches, over wild landscapes, and through olive and cypress groves, thickets of blackberry bushes and wild acorn trees. Tinos, meanwhile, is known for its lavish pigeon houses, a tradition dating back to Venetian times.
2. Corfu
Forget the mega resorts that cluster on the north and east of this gorgeous Ionian island. Instead, embark on a section of the Corfu Trail, a 220km route that snakes upwards from the far south, skirting the west coast until it reaches the northern tip. Small group walking tours accompanied by guides drawn from local communities are the best way to escape the cruise crowds.
3. Crete
Walking is the best way to explore Crete, where coastal paths wind between remote beaches and fishing villages, and inland routes take you through the White Mountains and Ibi Mountains. A highlight of walking vacations in Crete is Chora Sfakion, a village at one end of the Samaria Gorge that was once a haven for smugglers and brigands. Walks can be combined with yoga or kayaking.
4. Kefalonia
As the largest of the Ionians, Kefalonia offers an abundance of choice for walkers including a fantastic circular trail from the harbour village of Fiscardo through the cypress forests, agricultural patchworks and secluded swim spots of the north. Rugged mountain trails lead from one rustic village to the next with olive groves and Venetian ruins leading to beaches, fishing ports and supper at a seaside taverna.
5. Kythnos
Just two hours from Athens, Kythnos is criss crossed with mule tracks to take walkers on an odyssey of wild landscapes scattered with sheep and goats, and punctuated by whitewashed churches and the occasional Byzantine castle ruin. A low terrain (300m max) still provides exceptional views with sandy beaches and local tavernas always welcoming after a 10km walk around the headland.
6. Zagori Region
Walk within the Zagori region of northwest Greece and become immersed in the dense forest canyons, deep caves and gorges of Vikos-Aoos National Park – Dragon Mountain Lake is particularly impressive. Then explore over ancient stone bridges and cobbled stone footpaths which lead to a collection of traditional Zagori villages, such as Mikro Papigo – a great base for self drive walkers.
Crete walking vacations, Greece
The pleasure of
walking vacations in Crete
is that they take you to areas most visitors never discover. Crete suffers from overtourism, but heading out on foot is the easiest way to escape the crowds. On small group walking vacations, guides are drawn from local communities, so as well as ensuring that routes are selected to match the group's fitness and experience, they can offer unique insights into Cretan culture you won't find in the guidebook. Inland highlights include the Samaria Gorge and Idi Mountains, and there are plenty of idyllic coastal routes.
Cyclades walking vacations, Greece
South-east of mainland Greece and renowned for their beaches and archaeological sites, the
Cyclades islands
offer immense potential for walking vacations.
Naxos
is the largest, greenest island in the group and relatively unknown. Walking here is delightful, with a sprawling network of paths linking ruins, including temples to Apollo and Dionysus. The islands of
Andros and Tinos
are equally appealing, tranquil and wild landscapes criss-crossed with 300km of trails leading to traditional villages where you can recharge with strong coffee and 'spoon sweets', and secluded beaches. Ask your guide to explain the significance of the many old pigeon houses that you'll see.
Kythnos walking vacations, Greece
Among our most popular destinations for walking vacations in Greece, Kythnos in the Cyclades was once known as Thermia due to the hot springs around the village of Loutra that you can still bathe in today. Though just a three-hour ferry from Athens,
Kythnos
retains a low-key atmosphere that makes walking here sheer bliss. You'll follow old mule trails across wild landscapes, past Byzantine churches perched on cliffs, through whitewashed villages and to deserted beaches. Make sure you have a swimsuit in your daypack and some cash to splurge in the little tavernas you'll stop at. The salty cheese is a delicacy not to miss.
More about Walking vacations in Greece
Corfu walking vacations, Greece
Corfu's beautiful coastline has been tarnished by a proliferation of resorts catering for the package vacation crowd. But head inland on walking vacations and you can still find the soul of this Ionian island that captivated Gerald Durrell. Many
Corfu walking vacations
will follow a stretch of the well-marked 220km-long Corfu Trail, but if you join a small group trip, you won't need a map. Another reason to choose this option is that guides are often drawn from a volunteer Corfu walking club. As well as helping to maintain the trails, they offer a superb introduction to the island's history, culture and nature.
Mainland Greece walking vacations
Our pick of
walking vacations in mainland Greece
would be the Meteora region – it's just four hours from Athens but feels incredibly remote. Trips here often incorporate 18th-century Zagorohoria villages and Vikos Gorge in the Pindos Mountains, and are escorted by local guides who know the path network well. Meteora is best-known for the ancient monasteries that perch precariously on giant columns of stone soaring up from the Thessaly plain. Built as a sanctuary from Ottoman invasion, many of them were so hard to access that supplies, and monks themselves, had to be hauled up in large nets.
Walking plus
One of the things we love most about walking vacations in Greece is that they lend themselves so well to combining with other activities – you're not just sunning yourself on a beach (although you can have plenty of that too). Explore the magnificent Cyclades islands by boat on a
walking and sailing vacation
, for instance, or stretch your creative muscles as well as your leg muscles with a
walking and painting vacation in Crete
. Walking in Greece can also be combined with other interests, from mountain biking and yoga to botany studies.