"Fabulous 2 week trip to volunteer on a monkey rehabilitation project at highly renowned center. Near Kruger, you stay in dorms and cabins. Basic but beautiful. And all totally unforgettable. "
Highlights
Work on primate rehabilitation center in South Africa | Close to Kruger National Park | 400 primates to care for | Maintenance of monkey center | Feeding and bathing baby primates | Gardening and landscape work | Responsible rehabilitation practices
If you would like some help or advice, or just want to discuss your ideas for your next trip, do give us a call.
Departure information
Departures can be arranged at anytime to suit you, all year round
US pricing:
The currency converter above works on todays exchange rate. We do take bookings in USD but the price is set at a rate confirmed months in advance and is typically above the current exchange rate. Please inquire for details.
Vacation type
Volunteer travel - what's it all about
Are you looking for an adventurous trip with a purpose, or on a gap year or career break? If you want to make a difference in some of the world's most important conservation areas - and in community projects - then volunteer trips are for you! Volunteers tend to have a sense of adventure, and come from a range of different backgrounds and from all over the world.
Edward Abbey said 'sentiment without action is the ruin of the soul'.
Responsible tourism
Responsible tourism: Volunteer with monkeys in South Africa
Environment
Our projects are designed to immerse you in a different culture, living and working with local people. There's plenty to gain personally from this. But we make sure that local people benefit too by choosing projects that bring tangible improvements to their lives.
The importance of the project:
The center started when its founder rescued a monkey from death and abuse and realised that help was needed for many more. It was decided to establish a center where orphaned, abused, injured and mis-placed monkeys could be treated and rehabilitated. Now the center is held up as an example of good practice by government bodies as well as NSPCA. It also has links with academic research organisations. However, funds are tight and charitable donations and voluntary help are crucial for its survival.
Rehabilitation process:
With scientifically based methods and techniques full rehabilitation takes about 3-4 years and happens in about 4 stages. The first stage of rehabilitation is working with the very young orphaned baby monkeys. The volunteers work tirelessly to ensure that they are regularly fed, kept warm and fully cared for.
After several months of this close care, attention and dedication babies are put into the second stage of the rehabilitation program - that is where 'family groups' are formed with monkeys of different ages and sexes. Monkeys stay in this second stage until the 'new family' have about 12-20 members and all are accepted by the other members of the family. At this stage they are living in a large enclosure with natural shrubbery, but their diets continue to be subsidised with fruit, vegetables and bread.
The next stage involves moving the troop into an even larger enclosure where the primates fend for themselves fully, yet under the careful eye of the center to monitor their progress. Once the troop is fully functioning and surviving happily in stage 3, the release is planned. After the release the monkeys are monitored for at least 3-4 months to ensure that they are coping in nature and that the troop formulation remains as it was before release.
Protecting the world
We are passionate about encouraging our travelers to be kind to the environment as they travel. Each participant receives advice about how to care for the environment whilst they are away. This includes water usage, how to avoid single use plastic, electricity usage and how to carbon offset flights.
For each traveler who goes away with us we plant a tree to offset the office carbon emissions, but also the traveler's emissions. We encourage all participants to offset their flight emissions too, via a carbon offset scheme run in conjunction with Tree Aid.
We insist that all participants bring their own water bottles when they travel with us, and clean free water is always available. We have even created a water bottle that can be purchased before departure and encourage people to use it at all stages of their journey including at the airport, on flights and whilst on their project. We are striving for all of our projects to be free of single use plastic.
Community
Meeting local needs:
As well as helping to protect monkeys and other animals, this rehabilitation center plays an important role in protecting the local economy. This rural area relies on its wildlife and landscape to attract tourists, as there are no big cities nearby. The center brings visitors to the area and has created jobs for 9 local people. It also promotes local art and helps villagers to market their wares to tourists. By helping at the center, our volunteers are ensuring its survival and allowing it to expand the number of animals it can help. They also contribute to the local economy themselves, creating jobs for domestic staff at the center, eating locally grown produce and shopping in the town.
Cultural sensitivity:
We emphasise the importance of showing respect for local people and their customs in our briefing material. Participants will work alongside permanent staff, forming close bonds and getting an insight into real life in rural South Africa.
16 Reviews of Volunteer with monkeys in South Africa
---
Popular similar vacations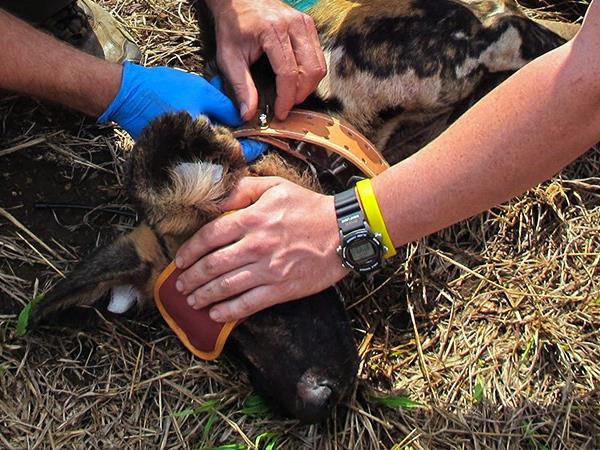 Award-winning, Fair Trade certified wildlife conservation
From US $1425 14 days excluding flights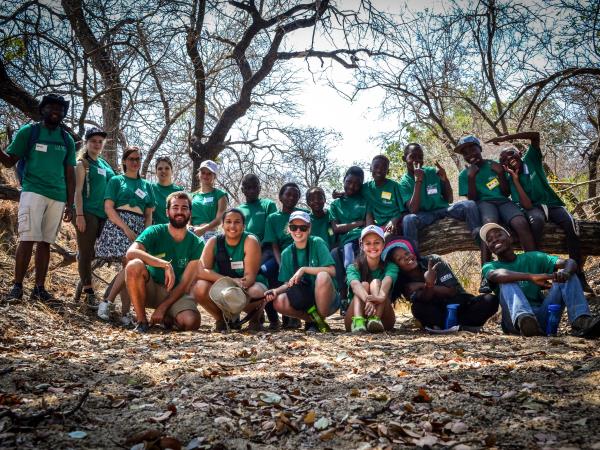 Volunteer with children and wild animals in South Africa
From €550 - €3990 7 days excluding flights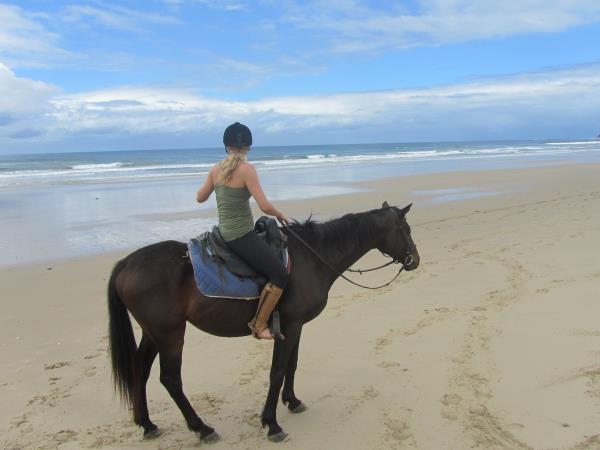 Work hands on with horses on the South African coast
From £895 7 days excluding flights
Take your family on a truly rewarding vacation of a lifetime
From US $679 7 days excluding flights