Cameroon prides itself on being "all of Africa in one country". This may seem like a bold statement, but it might just be true. Within its varied terrain – spanning rainforest, mountains, savannah, coastline and desert – there are around 250 ethnicities. These include several tribes such as the nomadic Fulani, and the Koma – who hid in the mountains from the outside world until the 1980s. French and English are both official languages, and Islam and Christianity are both widespread – as are traditional animistic religions. Then there is the wildlife, including elephants, monkeys and 690 species of birds. And of course – there are lowland gorillas and chimpanzees.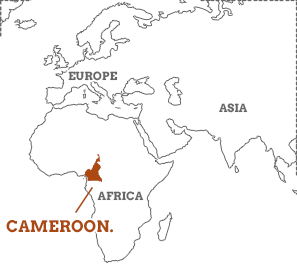 Is there anything in Africa that you won't find in Cameroon? Well – tourists, for one.

Despite appearing to 'have it all', you won't find clusters of safari vehicles, or lodges packed out at peak time. You won't find modern cities or smooth roads either – but the logistical challenges this absence presents just makes a vacation in Cameroon all the more immersive. Find out more in our Cameroon travel guide.
Cameroon is...
full of variety in its landscapes, languages and ethnic groups.
Cameroon isn't...
on the tourist trail yet – despite its wealth of attractions.
If you'd like to chat about Cameroon or need help finding a vacation to suit you we're very happy to help.

Cameroon map & highlights
Cameroon may boast the best of the continent's riches – but you won't be able to explore it all in a two-week trip, especially given the challenging traveling conditions. However, it is possible to take in a wide range of culture, wildlife and landscapes on a well-planned itinerary. Southern Cameroon has many of the more popular highlights, including primate sanctuaries, beach towns and Mount Cameroon – which is convenient, as you'll likely be flying into nearby Douala. You can also reach the varied villages of the Ring Road from here. But take the overnight train through the jungles to the north if you can (it may only be a few hundred kilometres, but you'll save yourself days on the road) to be immersed in an even less explored corner of Africa, tucked away in the Alantika and Mandara Mountains.
1. Alantika Mountains
These isolated mountains straddle the Nigerian border and are the homeland of the deeply traditional Koma people who fled here to escape colonial rule and religious conversion. One of the last tribes to retain their traditional dress and hunting techniques, the Koma are resistant to change yet hospitable to visitors – you'll be welcomed into their villages. There are no roads; you'll be exploring on foot.
2. Lobéké National Park
Lobéké shelters lowland gorillas, chimpanzees, forest elephants and semi-aquatic antelope within its equatorial rainforests, swamps and savannah. Few gorillas have been habituated, and tracking is pretty informal – but you'll share the forest with few, if any, other tourists. It's worth spending time with nearby Baka communities – the region's original hunter-gatherer inhabitants, still clinging on to their lands.
3. Mandara Mountains
The Mandara Mountains are a surreal landscape of volcanic plugs, surrounded by traditional animist villages of various ethnic groups. The round, stone houses of Rhumsiki village have one of the most dramatic settings in all of Cameroon – if not the world. There are many craft cooperatives, potters, weavers and most intriguingly of all, a crab sorcerer, who can predict the future by watching the movement of crabs in an urn.
4. Mount Cameroon
Mongo ma Ndemi, the "Mountain of Greatness", is an active volcano – and Cameroon's highest point. Towering 4,095m above the coast and tropical rainforest, the summit is usually reached in two days, though longer treks can be arranged. The volcano is at the heart of many legends – local guides may share these as you walk. Four vegetation zones cover the slopes, harbouring endemic plants and birds.
5. Ring Road
A "ring road" may seem like the kind of place you'd normally try and avoid – but this uninspiring name belies one of Cameroon's most enticing destinations. The 367km loop rolls on through valleys and mountains, linking traditional kingdoms, chiefs' palaces, traditional villages, waterfalls and artisan workshops. It's a bumpy ride, to be sure, but you'll be too fascinated by the local culture to care.
6. The coast
Cameroon's best beaches are found in Kribi – the top place for fresh seafood and laidback vibes. Just outside of town, the Lobé Waterfalls crash into the warm Atlantic. Limbé's dark sand beaches are the result of its location in the shadow of volcanic Mount Cameroon; the big draw here is the superb wildlife center, which rescues native species including gorillas, chimps and monkeys – mainly from the bushmeat trade.
More about Cameroon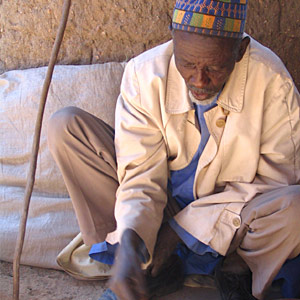 The best time to visit Cameroon is during the slightly cooler and drier months of November to February.