Democratic Republic of the Congo travel guide
The Democratic Republic of the Congo, in the deep heart of Africa remained uncharted by Europeans until the 1800s, when Belgian King Leopold's lust for an empire met explorer Henry Morton Stanley's lust for fame, and the explorer ventured up the Congo River to discover what lay beyond. They ravaged this landscape, using its people as slaves and its forests for rubber, until both were exhausted. The atrocities remained unknown until recently, taking place in a land so remote and inaccessible that they were easily hidden – and even more easily ignored.

DRC is Africa's second largest country, a behemoth stretching across the continent from the Atlantic in the west to the gorilla-prowled forests of East Africa. Yet few can even find it on a map.

Even today, DRC's remoteness means its ongoing conflicts receive little international coverage. But what receives even less recognition are its cultural and natural wonders – the stunning islands of Lake Kivu, its lava-lake topped volcanoes, the dandy-style sapeurs that stroll the streets of Kinshasa, the wealth of primates that include chimpanzees, bonobos and two species of gorilla. What's more, tourism here helps conserve these fragile habitats and provides vital income for communities ravaged by conflict. Curious? Read on in our DRC travel guide.
DRC is…
home to at least 450 species of mammals, and its eastern forests contain the greatest variety of primate species in the world.
DRC isn't…
the Republic of Congo, the country just on the other side of the Congo River. You can see the capital, Brazzaville, from DRC's capital, Kinshasa.
It's tricky to know where to start on a country of this size, but conveniently, most of DRC's highlights are clustered along its eastern edge, bordering Uganda and Rwanda. This means that you don't need to contemplate traveling across this vast state, and also means you can get here easily from Kigali, the Rwandan capital. Kigali is around a four to five hour drive from Goma, which is the gateway to Virunga National Park, home to habituated mountain gorillas, chimps and Nyiragongo Volcano. Just south of Goma is Lake Kivu – an attraction in its own right, as well as being the best way to reach Kahuzi-Biega National Park. Western DRC, meanwhile, has little tourist infrastructure, but who needs roads and hotels when you can cruise up the Congo River, sleeping on board a cosy wooden boat?
1. Congo River
This mighty river carries more water than any other on the continent, and stretches, in an enormous arc, 4,370km from source to mouth, crossing the equator twice. A cruise will take you upriver from Mbandaka to Kisangani, pausing at villages that see few if any western visitors, navigating the widest section (20km) at Bumba, and passing through Yangambi Biosphere Reserve. The full voyage takes a month, or opt for half the route.
Kahuzi-Biega National Park
2. Kahuzi-Biega National Park
Named after two dormant volcanoes that slumber within its 6,000km2 of forest, this national park protects mountains, rainforest, bamboo forest, marshland and rivers, providing rich habitat for a huge variety of wildlife. Eastern lowland gorillas are its most famous inhabitants and the largest gorilla species; you can track them in the rainforest. Chimps live here too, along with bush elephants, buffalo, hippo and bush babies.
3. Kinshasa
DRC's capital is often bypassed on tours, but Africa's third largest city, with over 11 million inhabitants, gives an important insight into urban Congo, far from the forests and volcanoes of the east. Once called 'Kin La Belle', Kinshasa has certainly lost much of its former splendour, but it has a fascinating history, thriving markets and a huge dependence on the Congo River. Don't miss Lola Ya Bonobo – the world's only bonobo sanctuary.
4. Lake Kivu
Forming the border between DRC and Rwanda, Lake Kivu's jagged shoreline gives way to dozens of islands. Tiny, c-shaped Tchegera is a stone's throw from Virunga National Park, and an idyllic place to rest after gorilla tracking. Idjwi is Kivu's biggest island, and despite its large population, the lack of infrastructure gives it a laidback atmosphere. Meet villagers, head out on the lake with local fishermen and soak up glorious views.
5. Nyiragongo Volcano
This volcano is one of the world's most active, with a lake of molten lava in its crater. Overnight expeditions can take you to the 3,470m summit. The four to six hour ascent passes through four vegetation zones, and the summit offers astounding views of Goma and the surrounding landscape, plus the lava lake. After a night in a mountain hut on the rim, watch the sun rise between Karisimbi and Visoke Volcanoes.
6. Virunga National Park
Some 1,000 mountain gorillas roam the forests of the Virunga Mountains along the borders of DRC, Uganda and Rwanda. Expert trackers will take you into the forest here to spend an hour in the company of a habituated group – a truly magical encounter. You can visit a nearby gorilla rehabilitation project, too. This forest also shelters habituated chimps, so you can track two great apes in one park.
Our top Congo Vacation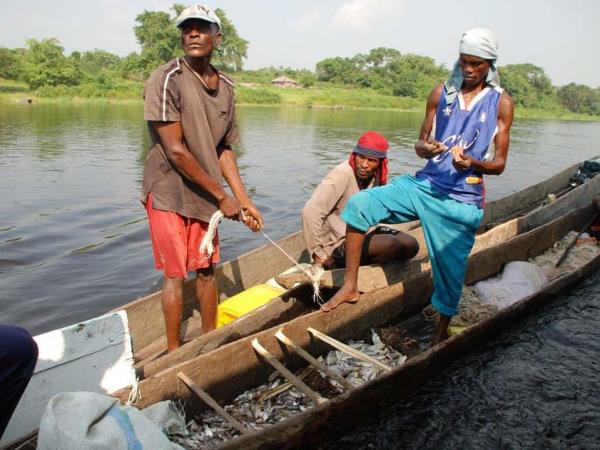 Join a Pioneering Boat Trip Down the Congo River
From
£

9070
4 weeks
ex flights
Small group travel:
2024: 2 Aug
If you'd like to chat about Congo or need help finding a vacation to suit you we're very happy to help.

More about Congo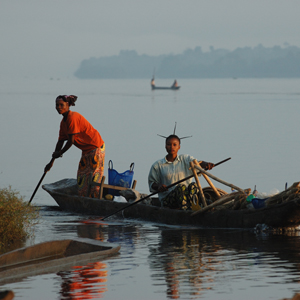 The May to September dry season is the best time to travel to DRC, although this is rainforest country so you should be well prepared at all times.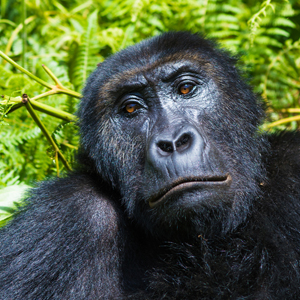 Gorilla safaris in DRC are particularly special as this is the only country in the world inhabited by both mountain and lowland gorillas.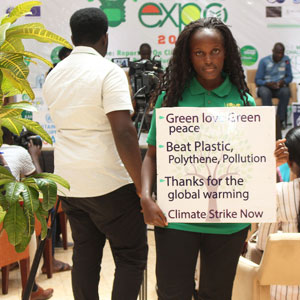 Research confirms: rainforests play a critical role in limiting the escalating climate crisis.