Sitting on the equator and covered in forest, DRC is warm all year round, with temperatures ranging from the low
20°Cs to the low 30°Cs.

The best time to travel to DRC is during the long dry season from May to September, with July markedly the driest month, followed by June. The temperature also drops ever so slightly during these months. There is a shorter dry period in January and February. Don't picture sunshine and blue skies, though; like much of Central Africa DRC is generally overcast with oppressive humidity. The higher regions of Virunga and Nyiragongo Volcano will provide a welcome relief from the stuffiness. Of course, you don't need to worry about avoiding 'peak tourist season' in DRC; the crowds have yet to arrive.
What to do in DRC…
The Democratic Republic of the Congo is primate central. As well as three species of gorillas, there are chimpanzees and bonobos – a chimp-like ape which isn't found anywhere else in the world. You can track habituated chimps and gorillas here, as well as looking out for dozens of other primate species on river cruises and forest walks, including colobus and vervet monkeys, baboons, mangabeys and bush babies.
Nyiragongo is one of the world's most active volcanoes, and overnight hikes will take you up to its 3,470m peak for astounding views over the surrounding landscape and the town of Goma. But that's not the most impressive thing you'll see up here; Nyiragongo's crater is filled with a bubbling lava lake up to 600m deep that makes the night sky glow red. Stay in a mountain hut on the rim, and awake to the sun rising between Karisimbi and Visoke Volcanoes in the distance.
DRC may be virtually landlocked, but there are plenty of opportunities to take to the water. You can cruise the Congo River upstream from Mbandaka to Kisangani, much like the intrepid explorers of old. Dock at villages where, perhaps, westerners have never before set foot, watch daily life pass by on the riverbanks, and gaze into the forest canopy in search of birds and monkeys. Alternatively, head to tranquil Lake Kivu for scenic cruises and island exploration. Idjwi Island in particular is a great place to meet local fishermen and explore traditional villages, or you can paddle a kayak on the calm waters.
What not to do in DRC…
Go it alone. Even explorer Henry Morton Stanley ventured into Congo with an enormous entourage. DRC today may have roads, cosy lodges and anti malarials, but while traveling here is now more comfortable, it's arguably more dangerous, with violence flaring up even in the national parks. Travel as part of a small group or tailor made tour with a responsible operator who works with local providers and guides, and understands the situation on the ground. Local guides also act as interpreters, know the best places to spot wildlife, and take you into local communities. This is not only the safest way to travel, but also the most enjoyable. It's easy to assume that seeing gorillas is the thing to do here, but don't overlook DRC's incredible biodiversity. DRC is also home to around 40 percent of the world's chimpanzees; you can track them in Virunga National Park. It the only country where bonobos live; these small, peaceful and highly sociable apes are closely related to chimps – and to humans. Bonobos are tough to see in the wild, but the world's only bonobo sanctuary exists in Kinshasa. In addition, there are dozens of monkey species in DRC plus almost 1,200 species of birds, which are no less exciting – did you know peacocks originated here? Assume that adventure and relaxation are not compatible. DRC offers an expedition rather than a vacation, and every day will bring something unexpected and exciting, and itineraries are designed with this in mind. With all the adrenaline, efforts have been made to ensure you also have downtime, to laze by lakes, paddle a kayak, wander around chilled local villages, soak up the views, or relax with a book.
Is it safe to travel to DRC?
As of January 2019, the UK Foreign and Commonwealth Office (FCO)
advises against all but essential travel
to most of the Democratic Republic of the Congo. It advises against
all
travel to eastern DRC, with small exceptions around Goma and Bukavu, which should be avoided for all but essential travel. DRC had enjoyed a period of relative peace following its horrific civil war, which lasted from 1997 to 2003. However, President Kabila's refusal to step down in 2016 reignited tensions and violence flared up again, particularly across the east. There is a humanitarian crisis as over 4.5 million internally displaced Congolese join another half a million refugees fleeing violence in neighbouring countries, according to
UNHCR
.
Read more
Our top Congo Vacation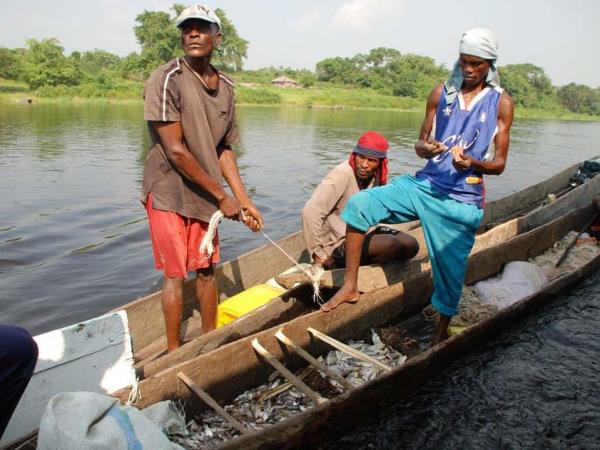 Join a Pioneering Boat Trip Down the Congo River
From £8245 to £9070 4 weeks ex flights
Small group travel:
2023: 8 Aug
2024: 2 Aug
If you'd like to chat about Congo or need help finding a vacation to suit you we're very happy to help.

Jim O'Brien, from our supplier Native Eye Travel, shares his top travel advice for the Democratic Republic of the Congo:
Getting around DRC
"The country is a stark contrast from next door Rwanda – perhaps the most orderly country in East Africa – and generally speaking the infrastructure here is not on a par with other countries. However it's utterly fascinating to travel in – an example of a country that barely, but somehow does, function, in its own inimitable way. Travelers here need a good dose of patience and a sense of humour…"
Hotel standards
"Accommodation in the main hubs of the Kivu region here is surprisingly good – the hotels are on a par with other mid range options in East Africa, with a decent variety of choices, especially in Goma. Public transport here is unreliable to nonexistent, but taxis and private hire vehicles are a good way to get around if you prefer a little more certainty."
Meeting the Congolese
"As with any African country the people are a highlight, but a favourite place for me is the laidback island of Idjwi on Lake Kivu, with its simple communities and pygmy villages, which feels a world away from the hustle and bustle of Goma and Bukavu."
Staying safe
"DRC gets a bad rap, but the insecurity doesn't stretch everywhere in the country. We have a good network of local contacts here, who keep very up to date with what is happening in the country, and as well as this our itinerary tends to keep to fairly well trodden tracks, if there is such a thing in
More about Congo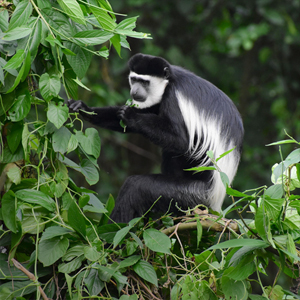 Democratic Republic of the Congo is a vast central African nation, covered in dense, pristine rainforest, sheltering three gorilla species plus chimps, bonobos and a wealth of birdlife.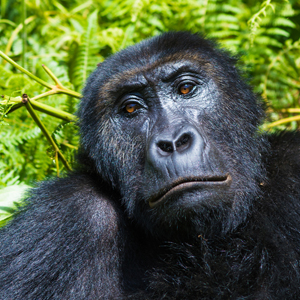 Gorilla safaris in DRC are particularly special as this is the only country in the world inhabited by both mountain and lowland gorillas.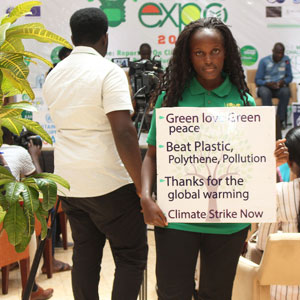 Research confirms: rainforests play a critical role in limiting the escalating climate crisis.