Where to go on a scuba diving vacation
---
Make the most of your time
Diving vacations come in all shapes and sizes and you can go for as little as a week to as long as month, helping out with marine conservation, traveling closer to home, or as far flung as the islands of Fiji. It's all too easy to get wowed by a location though, so when deciding where to go on a scuba diving vacation, you also need to consider what it is you're going for. Every trip offers something different in terms of the type of diving and how far you can push your skills, so let these factors help you choose where to go on a scuba diving vacation. Click on the blue map points below to find out more about the types of diving vacation available in each location.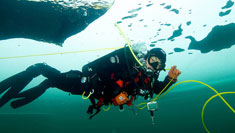 The Arctic
Best time: July. You can dive in the Arctic; who knew? You can't just rock up and get on with it though, diving in the Arctic is for experienced dry-suit divers and varies from shallow ice-diving near ice floes to shore diving to a maximum depth of 18 metres. Besides lots of ice – as spectacular under the water as it is above – expect huge kelp forests, jellyfish and sea hedgehogs.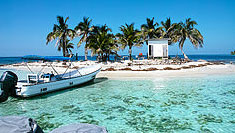 Belize
Best time: Year round. Diving pairs perfectly with conservation in beautiful Belize – home to the second biggest barrier reef in the world – from short, non-intensive, and all-inclusive diving vacations with more free time, to a more full-on four-week conservation internship offering invaluable work experience for those thinking about studying or working in the field.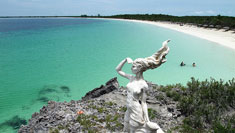 Cuba
A tailor made diving vacation in Cuba allows you to pick and mix some of the country's top dive spots with other local highlights along the way. Why not sandwich three full days diving at Maria La Gorda with a full day private guided excursion through the tropical mountains of Sierra Rosario and a day spent diving off a catamaran at Trinidad Arcon Beach.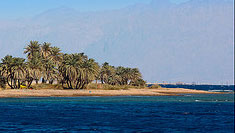 Dahab, Egypt
Best time: Year round. If you like the idea of relaxed scuba diving in small groups just a short walk from the water then Dahab is spot on. Diving here is mainly shore-based as the Red Sea drops quickly down to great depths, making it an ideal destination for beginners. With over 1,000 species of fish and 150 species of coral, it's known for its unbelievable underwater scenes.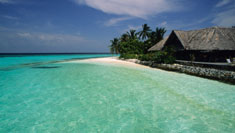 Fiji
Best time: Year round. Diving in Fiji is a game of two distinct, but equally exciting halves. Viti Levu and nearby Mamanuca and Yasawa are known for their vivid turquoise waters and variety of hard and soft corals, but head north towards the Great Sea Reef and you head back in time – tourism is low-key, tradition is everywhere and the lagoon at Taveuni is simply spellbinding.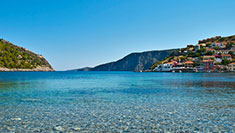 Greece
Best time: May-Oct. A liveaboard diving vacation in Greece is about a combined sailing and diving adventure in the depths of the east Mediterranean, a body of water known for its crystal clear visibility up to 40m and for its incredible biodiversity from micro anemones to huge loggerhead turtles. One week sailing around the Cyclades includes a minimum of five dives.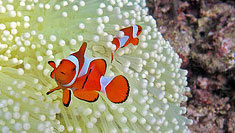 Indonesia
Indonesia's Raja Ampat is an archipelago comprising 1,500 small islands as has the highest known concentration and diversity of marine life on earth containing a staggering 80% of the world's coral species. The reefs need as much help to thrive as possible and volunteer divers can combine grass-roots research with survey dives and additional scuba courses.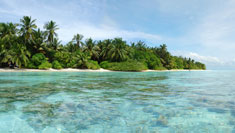 Maldives
Best time: Year round. Pigeonholed for its status as a romantic getaway, the Maldives also offers exceptional diving. The islands are peppered with dive centers, suiting divers of all levels and the warm, azure water is known for its abundance of big aquatic animals like whale sharks and manta rays as well as a huge diversity of coral and fish in every size and colour.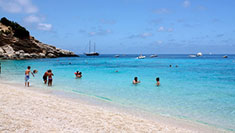 Sardinia
Best time: Apr-Oct. The east coast of Sardinia is an enchanting and unspoilt coastal strip overlooking the Gulf of Orosei, a marine oasis inside the Gennargentu National Park. This area is known for its limestone cliffs that stretch for 40km punctuated by a seemingly endless array of caves, tunnels, cavities and up to 30 dive spots including two wrecks from WW2.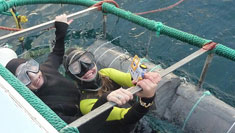 South Africa
Best time: Year round. A diving vacation in South Africa is an amazing opportunity to work alongside marine biologists assisting with shark research along the Cape Whale Coast Route, a beautiful stretch of coastline just two hours outside of Cape Town. You'll need to be confident in the water; research involves photographing sharks from underwater cages.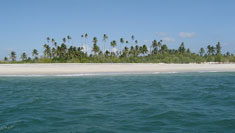 Tanzania
Best time: Late Jun-Feb. A virtually unknown diver's mecca, the Mafia Islands sit quietly in the Indian Ocean, a short flight from Dar es Salaam, and make up one of the most intriguing archipelagos in the world. Covered in lush rainforest, the islands are surrounded by barrier reefs and dotted with tiny Swahili villages that you can snorkel and scuba dive between.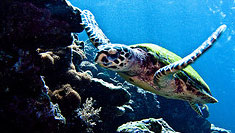 Thailand
Best time: Year round. Known for its incredible diving, many people flock to Thailand's idyllic islands to qualify as a diver and help protect the all-important coral found off the country's stunning shores. Studying turtle behaviour and nesting patterns is popular too with the aim to understand why the beautiful leatherback, green and olive turtles there are sadly dying out.