Best time to visit Djibouti

Djibouti's weather can be neatly summarised with one word: hot. Choosing the best time to go is about finding the least hot months.

Broadly, Djibouti has two seasons: a hot dry season from May to October and a cooler season from November to April. The best time to visit Djibouti is from Nov-March; it is too fiercely hot at other times of the year, with the weather heating up from April. During December, January and February expect highs of around 29°C, but in June, July and August temperatures routinely exceed 40°C. The sun shines pretty much year round, even during winter, and the rainfall on the coast usually occurs from Nov-March (Djibouti City gets around 13cm of rain a year); further inland it falls April-Oct.
Things to do in Djibouti…
Explore its extraordinary landscapes. Little visited Djibouti rewards the intrepid few who make it here with some of Africa's most out-there landscapes. Highlights are Lac Abbé, with its white salt shores and turquoise waters and Lac Assal where pink flamingos stand out against a landscape studded with limestone chimneys and ripped open by steaming hot springs.
Allow time to explore Djibouti city. Some tours only spend a night here before heading into the interior, but this vibrant capital, which blends African, Asian, Arab and European influences, is worth spending time in. Explore its African Quarter, home to iconic Hamoudi Mosque, discover the stalls of Les Caisses Market and see the whitewashed houses and Moorish arcades of the European Quarter, coming across French legionnaires, be-suited Somali businessmen, Afar tribesmen and local women in brightly coloured clothes.
Combine Djibouti with other countries. This tiny country boasts amazing natural sights, but you'd be hard pushed to spend a fortnight here. Instead, combine Djibouti with neighbouring Ethiopia or Somaliland, on a trip of nine or 10 days.
Things not to do in Djibouti
Forget to greet people properly, even if you're just doing something mundane like shopping or changing money. Greetings are an important formality in Djibouti and using one goes a long way towards good relations. Mug up on some French or Arabic – a simple salaam aleikum will be appreciated. Photograph local people without asking their permission first. As this is a Muslim country, women should dress conservatively, too, as another courtesy. If you're finding the meat and rice that's served throughout Djibouti a bit dull, don't miss out on the opportunity to have a great meal in Djibouti City. This busy, thriving port has plenty of good hotels, bars, clubs and restaurants and it's the best place in the Horn of Africa to enjoy a posh dinner. Underestimate the power of the sun in Djibouti and do keep yourself really well hydrated, to avoid heat exhaustion, or the even more serious heat stroke. Remember that dehydration is already happening by the time you feel thirsty – drink sufficient water so that you're never parched.
Our top trip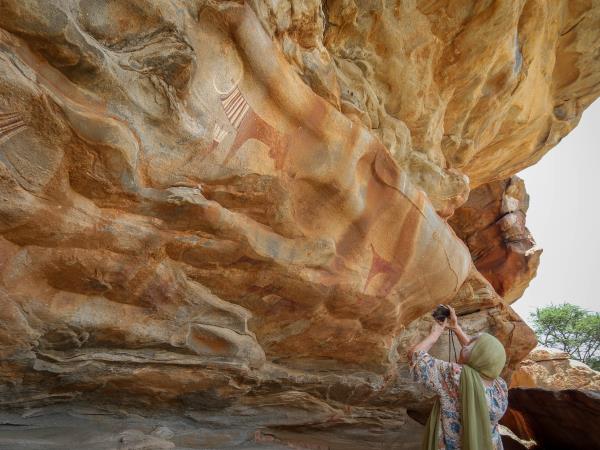 A pioneering overland journey through Djibouti & Somaliland
From
US $

2750
10 days
ex flights
Tailor made:
This trip can be tailor made throughout the year to suit your requirements
If you'd like to chat about Djibouti or need help finding a vacation to suit you we're very happy to help.

Jim O'Brien, from our specialist supplier Native Eye, has this travel advice:
Why visit Djibouti?
"Djibouti is home to some of Africa's most incredible and otherworldly landscapes. The two lakes – Assal and Abbé – are the best of this, with amazing rock structures, limestone chimneys and gas belching from the ground. The center of the earth sometimes doesn't feel too far away here… "
Coastal delights
"This is one of the best places in the world to see whale sharks, and in season it's possible to snorkel with them – another great reason to go. Added to white sand beaches and nomadic culture, this make Djibouti a great destination for the adventurous."
Weather tips
"Expect it to be hot – especially if you're foolhardy enough to go in summer – and pack accordingly."
How long to spend in Djibouti
"It's a small country, so unless you have very specialist interests – and geologists would have a field day here – around a week is enough to spend here."
More Djibouti articles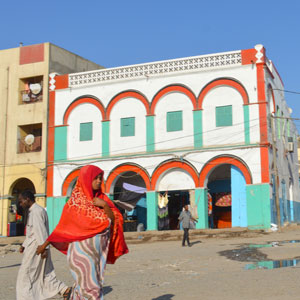 One of four countries that make up the Horn of Africa, alongside Somalia, Eritrea and Ethiopia, Djibouti is a cultural melting pot of African, Arabic and Indian Ocean influences.