Family adventure travel guide
---
2 minute summary
First things first, family adventure vacations aren't designed for those super high-achieving families who spend the weekends up at dawn, donned in matching lycra and getting a 50km cycle in before superfood smoothie breakfasts. They are designed to be family fun, to alleviate everyday stress while also guiding you into new cultural surroundings. Conquering Ben Nevis or cycling a Coast to Coast are not prerequisites for trekking the Inca Trail with your teenagers, or seeing Catalonia's medieval villages. And you don't need to be an Olympic rower to paddle your way along the Turkish coast. You just need a sense of adventure and an inclination to discover new places in new ways. Or, in the words of Willy Wonka (and who better?): "There is no life I know to compare with pure imagination. Living there, you'll be free if you truly wish to be… All I ask is a tall ship and a star to sail her by. All aboard, everybody."
Read our family adventure travel guide for more details.
What we rate & what we don't
---
RESPONSIBLE TRAVEL'S BEST & WORST
Underrated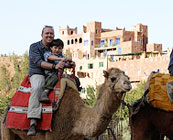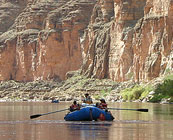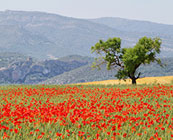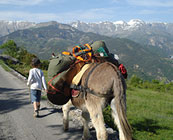 Morocco
Some parents worry that it is all souks and sleaze, and therefore not a child-friendly place to visit. Don't. Think Sahara, sand boarding and surf. Friendly, family loving people; fascinating Berber culture and superb food to fill those hollow legs after a day camel riding through the desert; riding a sand board over the dunes, or a surfboard alongside the dudes. And the souks are an adventure unto themselves.
USA national parks
America's national parks are like an antidote for its theme parks. Here are 61 natural playgrounds, with no crowds and no commercialism. And once a child has taken in their first view of the Grand Canyon, camped alongside the granite greatness of Yosemite or rafted down the Colorado River, they'll be converted to the real thrills of life.
Catalonia
Don't just associate Catalonia with a city break to Barcelona. It is one of Europe's most accessible and family friendly adventure hubs. Whether you are cycling through a volcanic national park, rafting, rambling or mountain bike riding through the Catalan Pyrenees, or just exploring local markets and superb family friendly restaurants, it's one big family fiesta in Catalonia really.
Hiking en famille
The idea of a walking vacation is always going to take a bit of selling to children. From toddlerhood on that instinct to just say 'carry me' can take time to wear off. However, throw in a safari camp, a donkey to carry your bags, a mountain yurt or a swim at the end of each day and the walking bug will kick in. Combine it with some kayaking and horseriding, and you'll have converts for life.
Rated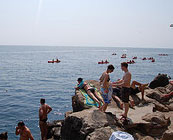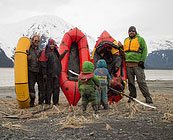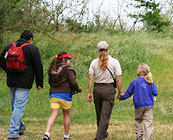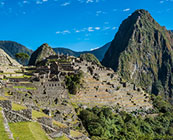 Croatia
The Croatian islands, in particular, are all about going with the flow. Literally, on a sea kayaking or adventure vacation, or metaphorically, as you zone into island time and allow your kids to find the feral within. Especially on the car free islands. The mainland has lots of adventure opportunities too, such as white water rafting on the Una River, which beats any theme park trip you have ever had.
Leaving your comfort zone
Family adventure vacations are not all about adrenaline, but more about stepping out of the comfort zones many of us have unwittingly built around our children. Unwrap all that cotton wool by hiking to an Alpine peak, or wild camping in a canyon, while feeling the fear just a little. Or mountain biking back down and watching grizzlies in the wild. And feeling the fear just a bit more.
Small group vacations
If a family adventure vacation makes you nervous about packing and planning, let it go. As most of them are small group vacations, everything is organised for you – by experts who totally get family needs. All the equipment is provided, so no battling with bike carriers or stuffed-to-the-brim roof boxes. Or worrying about how to get from A to B. Just pack and go.
Peru
The ultimate gap year destination, don't wait until the children want to head there on their own. With older children you can trek the Inca Trail to Machu Picchu, go downhill biking through the Andes and raft through the Sacred Valley of the Incas. It is hard to find cooler paddle boarding locations than Lake Huaypo, with the snow-capped Urubamba Mountains in the distance.
Overrated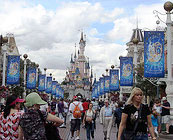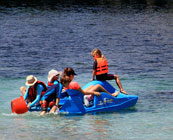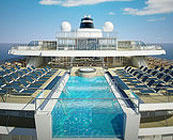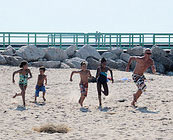 USA theme parks
Theme parks are a big attraction for many tourists to the USA, with Mickey Mouse being the main reason for many first time visitors. Adventurous for some, but try white water rafting down the Colorado River for a real waterpark. Or see whales in the wild rather than in captivity. And with 61 national parks, all with themes of adventure and adrenaline, it's a no brainer really.
Sterile sports resorts
These are an adventure with a small 'a' really, given that they are all resort based, with robotically timetabled activities, all-inclusive and pretty much cleansed of local culture. If you want the A Team, seek out adventure vacations that are led by, interact with and support local people. And ones where the instructors focus on all the best spots to explore. Rather than how good they look in tennis whites.
Family cruises
Apart from the fact that these floating, all inclusive hotels are environmentally dubious and disengaged with local communities and economies, the idea of taking on a climbing wall in the middle of an ocean, or jumping into a pool in the middle of the Med is not even soft adventure, it is downright unsustainable squishy. You don't need a bigger boat. Just a bigger imagination.
Showing off
High achieving parents and super competitive offspring, step back. This is a vacation. It is meant to be fun. Not about getting to the top of the mountain first, or getting the fastest kayaking time across the bay. They are for families that want to have a laugh, push their boundaries a little, but also explore different cultures and chill. Obsessed with staying ahead? Go to Club Med.
Family adventure vacations
---
OUT OF THE MOUTHS OF BABES
"I was never into rugby, cricket or football really. Then I went kayaking in Turkey when I was 12. I was hooked straight away, and I have spent my last two summers helping out on a kayaking summer camp. Kayaking is just cool." – Louis, 15 years old.

"It was brilliant to really have a laugh with my parents on vacation. They usually try and do board games and stuff like that to have 'family time' – but mountain biking together and then jumping into a gorgeous lake at the end of the day was so much better. Montenegro was our best family vacation ever. " – Kate, 11 years old.

"When I told my friends that I had been walking in the Alps with a donkey during the summer, they laughed. Five minutes later, after seeing the photos and hearing the stories, they all wanted to go too." – Hugo, 10 years old.

"My big sister is always better than me at everything, it drives me mad. Until we went canyoning in Croatia. She was scared. And I couldn't get enough of it." – Ella, 13 years old.

"I just remember having to hold my mum's hand really tightly when we saw the bear in Yosemite. She was much more scared than I was. I thought it was amazing." – Tom, 8 years old.
Family adventure vacations
---
FAQs
Family adventure vacations are the antithesis of the vacation children's clubs vibe, where assumptions about what young people consider to be fun often go awry. You will never come across face paint on a family adventure vacation. And you will never have to dress up for a theme night. And you will be together. They are run by expert, local instructors who understand the dangers of the mountains or the waves, but whose passion for such landscapes is totally infectious – whether you are eight or eighty. Here are a few answers to some of our clients' most common concerns when it comes to family adventure vacations:
Isn't it just too tiring for a vacation?
Family adventure vacation organisers know that the key word is vacation. Often you choose the amount of activities you want to take on and also, just how far you want to push yourself. A free day is almost always built in and, if there are early starts, you nearly always finish in time to have plenty of chilling by the pool or at the beach. You will all sleep brilliantly on a family adventure vacation anyway, and often come back feeling more rested than other vacations.
Will we stay in one place?
Most family adventure vacations are based in one center, where the organisers can meet you to whisk you off on your various adventures. The centers are carefully chosen to suit families, usually with a pool for chill out time. But as you will be on the move most days, we know that most families just want to come back and crash at the same place each night.
How much experience will we need?
Nearly all family adventure vacations cater for beginners, so don't think you have to be obsessive outdoorsies to go on one. However, most families also want to learn a few skills, and there is nothing more annoying than being stuck in the shallows playing 'games' in a kayak, for example, because that is what organisers think children want. Most families want to stretch themselves a little on an adventure vacation and a good family adventure company will cater for this and gauge your family's needs carefully.
How experienced will the instructors be?
This is crucial, and your instructors and guides should be very experienced and qualified in their field. A good family adventure vacation company will have profiles of their guides on the website, and it is well worth reading these before booking. You are going to be putting you and your family into the hands of one or two people for an adventurous vacation after all, so it is well worth checking them out in advance.
Will I have to camp?
On some vacations, camping is a feature. Such as camping in the desert with Morocco's Bedouin, or in the shadow of Yosemite National Park's great granite facades. But just because the word 'adventure' is in the title doesn't mean that there can't be luxury too. If white robes, fine wines and a sauna are what you need at the end of a day of exploring by bike or boat, then just ask. There are nearly always options for both.

Will we be in a group?
A lot of family adventure vacations are in small groups, which is great, as there are often children the same age who can hang out together when parents just get too embarrassing, waddling around in their wetsuits or whatever. Feeding the kids is always a concern for parents, even on vacation - where to eat, what they will eat, how often they will eat and so on. A small group vacation often has all of this planned, with packed lunches and snacks all good to go. Your guide will also be able to answer 'are we nearly there yet' and 'what's for dinner?', so the pressure is off on all counts.
Will we be safe?
Safety should always be a priority on a family adventure vacation, and a responsible tourism company will be able to reassure you about the experience and qualifications of your guides and instructors. There will probably be waivers to sign, and wobbly moments to deal with, such as coming off a mountain bike, or capsizing a kayak. But with adventure come instructions and rules. Stick with them, and you will be fine.
See our health and safety section for more details
Will I be the only single parent?
Family adventure vacations are for all families. Nuclear families are so last century anyway. And in fact, adventure vacations are very popular with single parents, who are keen to hang out with other adults and not be the sole person responsible for their loved ones for a while. As long as you are happy to dive in and enjoy the fun, it doesn't matter if you are single, divorced, gay, straight, granny or granddad. Family adventure vacations aren't about putting people in boxes. It's about getting you to jump out of them.
How are family adventure vacations responsible?
A responsible family adventure company keeps things very local. Ideally, they use trained experts who either grew up in the country you are visiting, or who have been living there for years, and know all the nooks and crannies inside out. Whether it is a secluded wild swimming spot, or the best place to stop for a picnic lunch on a kayaking expedition. Ideally, they should include local food providers on their itineraries, and also small locally owned accommodation too. So, the majority of the money you are spending on vacation stays in the destination. A responsible family adventure vacation is also one that practices strict 'Leave No Trace' principles, and also respects local culture. So, it might be fine to be in your swim gear while surfing in Morocco, but remember to dress appropriately back on the beach. Safety is also key on a responsible family adventure vacation.