Where to go on a family adventure vacation
---
finding fun en famille
The adventure begins from the minute you all sit down together and start to look through all the possibilities of where to go on a family adventure vacation. Watch which photos make your children's faces light up the most. Kayaking around Croatian islands or husky sledding in Finland? Whitewater rafting in Catalonia or canyoning in Turkey's Toparlar Canyon? Then talk through the itineraries together and see if they are still smiling. Who is up for spending a night camping in the Sahara followed by a morning camel ride? Or hanging out on an American ranch learning to ride, cowboy or cowgirl style? The opportunities for fun are – to infinity… and beyond.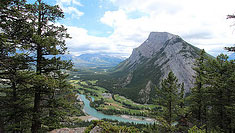 Canada
It's a biggie. Big on budget, but big on results. British Columbia and Alberta's Banff National Park are made for kids to go wild, camping under the stars in Whistler, ziplining across massive wooded valleys, spotting bears, mountain biking on Whistler Mountain, hiking on Athabasca Glacier or going white water rafting on Kicking Horse River. Whoever dared to say Canada was boring? This is a trip of a lifetime.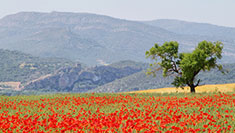 Catalonia
Don't just associate Catalonia with a city break to Barcelona. It is one of Europe's most accessible and family friendly adventure hubs. Whether you are cycling through a volcanic national park, rafting, rambling or mountain bike riding through the Catalan Pyrenees, or just exploring local markets and superb family friendly restaurants, it's one big family fiesta in Catalonia really.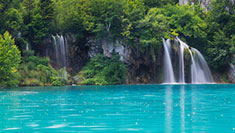 Croatia
The Croatian islands are all about going with the flow. Literally, on a sea kayaking or adventure vacation, or metaphorically, as you and your children zone into island time, and have the freedom to roam and explore. Especially on the car free ones. The mainland has lots of adventure opportunities too. White water rafting on the Una River, for example, beats any theme park trip you have ever had.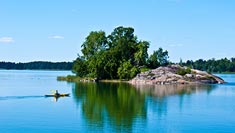 Finland
This is the land to hang out with huskies and reindeers, build snowmen of every shape and size, and toboggan down fells. And if you are lucky enough to catch the Northern Lights, even better. Older children can try snowshoeing, snowmobiling, cross-country skiing in winter and in summer, the thousands of islands, virtually endless lakeshores and beaches turn this into Swallows and Amazonia.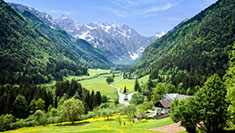 France
It's almost like a religion in France, getting kids into outdoor activities. Everybody does something. Which is why, with the help of some of the most gobsmacking landscapes in Europe, the family adventure infrastructure is so impressive. Just a few of our favourites - hike along the superb Alpine waymarked ways with a donkey, go canyoning and white water rafting in the Pyrenees, climbing or kayaking in the Ardeche and cycling in the Loire.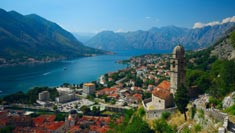 Montenegro
Montenegro is a Balkan bevy of boisterousness. Especially if you step just a little inland, so you can avoid the beach bums. Kayaking and swimming on freshwater Lake Skadar, for example, is divine, or hiking along ancient caravan trails through wooded valleys is far from the madding crowd. Travel with a family adventure vacation expert, and they will also take you to all the best wild swimming spots.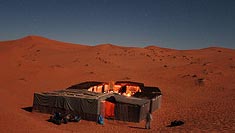 Morocco
Yes, it has souks and sultry sunsets, but for adventure it also has the Sahara and the surf. Join a caravan of camels guided by camelteers across the desert and stop for tea, Berber storytelling and music. Spend a night in a Berber camp to watch the stars explode over the desert. And sand boarding on desert dunes is just the best. As is the Atlantic surf, to wash off all that sand.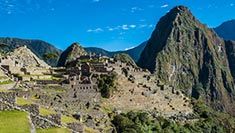 Peru
The ultimate gap year destination, don't wait until the children want to head there on their own. With older children you can trek the Inca Trail to Machu Picchu, go downhill biking through the Andes and raft through the Sacred Valley of the Incas. It is hard to find cooler paddle boarding locations than Lake Huaypo, with the snow-capped Urubamba Mountains in the distance.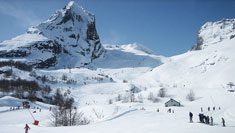 Pyrenees
The Catalan region of the Pyrenees has world-class mountain biking, hiking, climbing, kayaking and rafting. Older children who crave the adrenaline rush of rafting down the likes of the Noguera Pallaresa River, welcome to paradise. There are also plenty of lakes for calmer water activities though. But the Pyrenees do like to push those boundaries, with canyoning and abseiling all just part of a normal day here.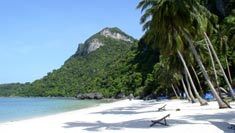 Thailand
From the minute you land in Bangkok, Thailand is an adventure. But the Andaman coast is where family adventure goes into orbit, snorkelling along coral reefs, kayaking though mangroves, white water rafting, and wildlife watching for the likes of monkeys and giant lizards. Bear Grylls wannabes can camp on a desert island too. All with a strong emphasis on culture, learning about cooking, rubber farming, fishing and much more.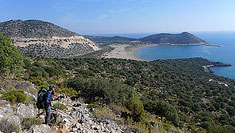 Turkey
Sea kayaking is one of the most exciting family adventures to have in Turkey, with that unique location between Europe and Asia, the south western peninsula around Marmaris making this a pilgrimage for water wanderlusters. Combine it with some coastal hiking, canyoning in Toparlar Canyon, and mountain biking through remote tranquil villages. And with mild temperatures all year round, the children will be begging for Turkey again at Christmas.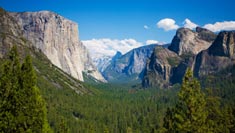 USA
America's national parks are like an antidote for its theme parks. Here are 59 natural playgrounds, with no crowds and no commercialism. And once a child has taken in their first view of the Grand Canyon, camped alongside the granite greatness of Yosemite or rafted down the Colorado River, they'll be converted to the real thrills of life. Check out Colorado too. It is one big land of adventure.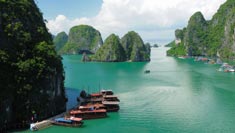 Vietnam
Particularly great for teenagers who are chomping at the bit to explore new cultures and take on new adventures. And Vietnam is one big adventure really, taking a cyclo ride through Hanoi's famous '39 streets', traveling by sleeper train, exploring rice paddies, taking a boat trip down the Mekong Delta, visiting the famous floating markets, or just chilling at the beach in Hoi An.
Tim Winkworth is a Family Travel Specialist, from our supplier The Family Adventure Company, and the father of three young boys, whom he travels with regularly:

"Around every corner in Peru there's a story to be told, and that's what makes it so great for families. It's just so mysterious and different to the world that they live in, and that mystery is probably the key to why it's a great place - it just puts skin onto the bones of 'boring' historical facts."

Xania Wear of Wear Active, one of our sea kayaking suppliers on the island of Vis in Croatia:
"Sea kayaking in Croatia is great for families because it's inclusive for everyone. We have double and single kayaks, which means that younger paddlers can sit in front of the kayak and take occasional breaks while parents do a bit more of the work. Everyone therefore has a chance to close to nature."
Melanie McAnaw, walking vacation expert from our supplier, Headwater:
"We would recommend our single center vacations for families. These are great because you're based in one hotel and can enjoy lots of other activities as well as the great walking routes. Or go for a combination activity vacation, such as our Dordogne or Austrian vacations that combine walking with cycling and canoeing".