Ghana travel guide
---
2 minute summary
This little nation is one of West Africa's most culturally vibrant – and unusually diverse. In a just a week or two, you can meet a village chief, track wild elephants, bask on a tropical beach, learn to dance or drum, participate in age-old Ashanti festivities and cruise down a river in search of hippos – and it's unlikely you'll spot many other tourists while doing so.
It's the little things that count here: the famous Ghanaian warmth and hospitality, the taste of sweet, fried plantains, the infectious sound of Highlife music wafting from the taxis, the long, deep exhalation as you sink into "Ghana Time". The problem is that photographs just don't do any of these experiences justice, which is why it's so hard to explain Ghana's appeal. You'll just have to come here and experience it for yourself…
Find out more in our Ghana travel guide.
Ghana is...
a vibrant introduction to

West Africa
.
Ghana isn't...
About big sites.
Forget the pyramids and the Big Five – this is about cosy community interaction, drumming, dancing and chiefs.
What we rate & what we don't
---
Our best & worst of Ghana vacations
Underrated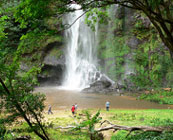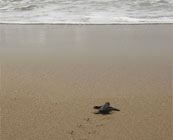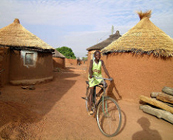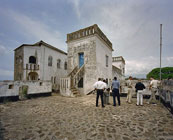 Volta Region
Bordered to the east by Togo and to the west by the Volta River, this region stretches from the tranquil lagoons and long Atlantic beaches of the south, through tropical forest filled with the sound of rushing waterfalls, and up to the rocky fringes of the northern desert. Ghana's highest mountain, Afadjato, is also found here, as are the Ewe people, famed for their riotous festivals and beautiful, handwoven adanudo cloth.
Low key volunteering
The serial volunteering offenders exist in Ghana: orphanage placements, short term teaching, building classrooms. While these often cause more harm than good, there are a number of "quieter" opportunities which have proven benefits. These include protecting sea turtles along the coast, and building compositing toilets – which boosts a family's health, wellbeing and dignity, as well as protecting the land.
The north
Borders are fluid in West Africa; culture is determined by ethnicity and language rather than national borders. The desert-like north, with its painted, mud-walled buildings, fearsome fetishes and rows of baobabs has far more in common with neighbouring Burkina Faso than with the lush south. Including it on your itinerary is a great way to explore more of this nation's fascinating cultural and natural diversity.
Axim Region
Coastal Ghana is even more chilled out than the rest of the country, and spending a few days in the tropical beach surroundings of Axim gives the chance to meet local people from the Nzema tribe, eat fried fish at local restaurants, kayak along the coast and visit San Antonio Fort. Nearby, is one of Ghana's last remaining tropical rainforests, and the Amamsuri wetlands are Ghana's largest swamp forest.
Rated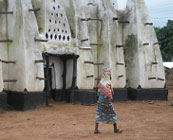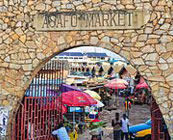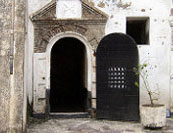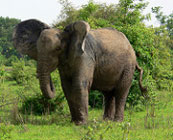 Culture
Locals may tell you there is no such thing as "Ghanaian culture" – and as you travel around from the Ashanti stronghold of central Ghana, past the pretty mosques of the more Islamic north, through the traditional fishing villages of the tropical coast and into the mud-walled compounds of the desert, you'll see why. Each region and tribe has its own identity, beliefs, chiefs and kings – and they are all worth getting to know.
Ashanti Region
The Ashanti are Ghana's largest tribe and one of its most colourful and vibrant. Their chaotic capital, Kumasi, has a thriving market and cultural museum, as well as many smaller "craft villages" which reveal rural Ashanti life and art. Meet chiefs and the king, attend a funeral (yes, really) and join the Akwasidae Festival, held every 40 days, for a real immersion in this fascinating culture.
Slave forts
Facing up to the evils of the past is a necessary and moving experience in Ghana. The West African coast is littered with slave forts, through which over 6 million slaves were estimated to have been shipped. The events live on in the Ghanaians' collective memory, brought to life by the dungeons, forts and "Gates of No Return", and educating yourself is a way to understand Ghana, Ghanaians and the shadow that slavery continues to cast over many parts of the world.
Mole National Park
While a number of large mammals live in Mole, including buffalo, hippo, hyena and numerous antelopes, visitors are drawn here by the elephants. See them on traditional game drives – or track them with a ranger on foot, for a fraction of what it would cost in the game parks of Southern or East Africa. Twitchers will be impressed with the 300 species of bird.
Overrated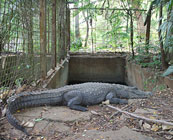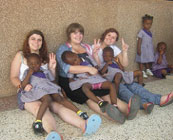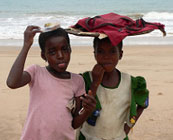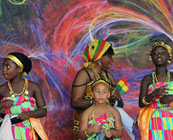 Zoos
It is possible to go on game drives in Ghana, but this is no Serengeti – you won't see the Big Five. However, don't think of making up for this with a visit to the zoos in Accra or Kumasi. These tourist attractions contain some of Africa's greatest wildlife (lions, chimps, monkeys and hyenas) looking pretty sorry for themselves in bare cages. Head to Mole to see wild elephants – or just save the wildlife for another African trip.
Orphanage Volunteering
Ghana's safety, stability and high number of orphanages has lured many well meaning travelers here over the years to volunteer with orphans. Parents die or get sick, can't cope with all their children, or the children may be cast out as "spirit children". However, inexperienced and unqualified short term volunteers do little to help – and in many cases make the situation worse. Look into other ways to help instead.
Street photography
Ghanaians are welcoming, smiling and often colourfully dressed; in short, they are a travel photographer's dream. But please don't take photographs of people without asking permission, or that characteristic smile may quickly fade. The chances are, most people will be happy to pose – or will even spot your camera and ask for a "snap". But it's just a matter of basic respect to ask first.
Punctuality
Conveniently for Europeans, Ghana is in the GMT time zone, which means no pesky jetlag. Unfortunately, GMT has a second meaning down here: Ghana Maybe Time. GMT is the best way to sum up the way things happen in Ghana: they might, or they might not. The solution is simply to relax, and remember that GMT is just as much of a cultural experience as Ghana's music, dance, festivals and food.
Food, shopping & people
---
TRAVEL LIKE A LOCAL ON YOUR GHANA HOLIDAY
Eating & drinking in Ghana
---
Think carb-heavy. Staples include fufu (mashed cassava and plantain), banku and kenkey (both sour, fermented corn dough) – which are eaten with the right hand, and used to mop up (very) spicy stews.
Akpeteshie is the local homebrew – usually distilled palm wine or sugarcane juice. It's super cheap and unbranded – as it is brewed and then poured into reused glass bottles.
Red red is a tasty, black eyed bean stew that gets its name from bright red palm oil. It's a wholesome option for vegetarians, often served with spiced, sweet plantain called kelewele.
Knowing a Ghanaian's

first, middle and surname

can tell you a lot about them, including the day they were born, their birth order, whether they are a twin, and their tribe.
People & language
---
It's the same size as the UK and the official language is English – but there the similarities end. Estimates for the number of languages (plus dialects) spoken in Ghana range from 40 to 200+, and you'll see the cultural differences as you travel around the country. The Twi-speaking Ashanti are the largest group. The Dagomba live in the north, and are largely Islamic. Other tribes include the Ewe of the Volta Region, Ga around Accra and Frafra, in the far north. Many people speak more than one tribal language, and English is widely spoken by younger people and in urban areas.
"Etesen?" "Me ho ye"– "How are you?" "I am well" (Twi)
"Akpe" – "Thank you" (Ewe)
"Tuma tuma!" – "Work work" , to greet someone who is working (Frafra)
Gifts & shopping
---
Lengths of
batik fabric
, woven
kente cloth strips
and
printed cotton
(traditional
adinkra
or more modern "fancy prints") are widely available and incredibly cheap across Ghana. If you're going to be somewhere for a few days, take a length to a seamstress and she can
tailor a shirt, dress or tunic
.
Visit the
Trashy Bags store
in Accra to buy gorgeous
folding shopping bags, purses, wallets and laptop covers
made from cleaned and recycles water sachets.
Shea butter
is produced in Ghana, often by women's cooperatives. Visit the producers, learn how it is made and buy some raw shea butter – or buy scented shea butter soap and other toiletries in Accra's
Global Mamas store
.
Ghana's currency is the

cedi – an Akan word meaning "cowry shell"

. Shells were used in place of cash for many centuries, having been brought by Arab traders from the Indian Ocean.
How much does it cost?
---
500ml sachet of water = 7p
"Trashy bag" shopping bag made with 70 recycled water sachets =£7.50
Length of wax print cloth = £7 - £9.50
Shirt or dress made by local seamstress (if you provide fabric) = £3 - £4
Half litre bottle of local beer = £1.20

Entry to Elmina Castle = £8.20
A brief history of Ghana
---
For a very brief history of Ghana, just take a look at its flag. It proudly flies the Pan-Africa colours of red, gold and green, along with a black star – the nickname of the country's national football team, a nod to black activist Marcus Garvey's Black Star Line, and the emblem of African emancipation. The flag was created in 1957 – the year in which Ghana gained independence from Britain (and the first country in sub-Saharan Africa to gain independence), and the red stripe stands for the blood of those who died in the struggle against colonialism. The gold represents Ghana's mineral wealth – it is Africa's largest gold producer – and green its wealth of nature. Read more...
Read more ▼