Iceland small group map and highlights
Small group tours in Iceland nearly always start in Reykjavik, whether they are taking you on a circuit of the whole island or exploring the famous highlights of the south coast. If you are heading east to the East Fjords, you may take a connecting flight to Egilsstaðir and head off with your group from that point. Many of our small group vacations are aimed at keen photographers so the highlights are all about light and landscape. You will see some unforgettable sights of glaciers and icebergs, a bevy of beautiful birds, reindeer appearing on the autumnal reds of Snaefell or maybe even whales off the far northwest coast.
1. Akureyri & Lake Mývatn
It's gorgeous and far from grim up north in Iceland and also totally off the tourist trail. Start in the region's main city of Akureryi at the base of Eyjafjörður Fjord, the perfect gateway to the northern nirvana and, hopefully, Northern Lights. Small group tours often include a hike along the wild volcanic terrain around Lake Myvatn or Leirhnjúkur's steamy lava fields, with more of a cooling down at the magnificent Dettifoss waterfall.
2. East Fjords
Iceland is certainly bursting with eastern promise, the hub being the hiking haven of Seydisfjördur, where you can embark on guided hiking out to the likes of Borgarfjördur Eystri, or on a photographic mission to capture a wild array of birdlife. Summer's 24h daylight means you really get your money's worth in these remote fjord lands. Some itineraries include Húsey, a nature paradise where two glacial rivers flow into the sea.
3. Golden Circle
This famous tourist route, within easy reach of the capital, dominates the southern plains. It is more about geysers, glaciers and geothermal gorgeousness than gold though. Glittering and great sights along the circuit include 32m Gullfoss Waterfall, Thingvellir's gobsmacking fissures, which may sound like a nasty condition but actually they are a place to not only hike but snorkel. And then the geothermal god of all: Geysir.
4. Reykjavik
The start and end point for most small group tours, this city is the world's northernmost capital and is considered one of the coolest city breaks these days. Avoid peak summer crowds if possible so that you can take time to enjoy its colourful, traditional architecture, and seek out hidden spots such as the Einar Jónsson Museum and sculpture garden or the suburban, and much less touristy Seltjarnarnes geothermal pool.
5. Skaftafell National Park
Small group tours to this southern national park often include guided hikes to the likes of Svartifoss, aka the Black Waterfall thanks to its enveloping black basalt columns. The park is also home to part of Vatnajökull, Europe's largest glacier and walking up to Svínafellsjökull , one of the glaciers' tongues, is a must. To take in all the natural creations of this glacial region, take an amphibian vehicle around nearby Jökulsárlón lagoon.
Snæfellsnes National Park
6. Snæfellsnes National Park
If the words fire and ice are included in your small group tour's itinerary, the chances are you will be visiting Snæfellsnes. Far from the madding crowds, the crowning glory of the park is the active Snæfellsjökull volcano, covered in a glacier. Enjoy a guided hike along remote coves, through heather covered lava fields or watching out for whales in the oceans below. Snæfellsnes is not to be sniffed at.
Small group vacations in Iceland travel advice
Why go on a small group tour?
Kristijan Svajnzger, is an Iceland tour leader from our leading supplier of
small group tours
, Intrepid:
Why go on a small group tour?
"Small groups are a great way to experience the hidden treasures of a destination. Usually you are traveling with likeminded people and this adds an extra perspective to the destinations you travel to. Of course travelers can go out on their own, however having a local tour leader which speaks the language, knows the sights(small and big) and can introduce you to the customs is something you can never get on your own."
Responsible tourism
"If you are traveling on your own, do not feed the horses without prior approval, do not stop in the middle of the road to take photos, stay on the marked paths when going hiking, observe any warnings given out by the authorities(black beach for example), refill your water bottles (the water is drinkable all over Iceland)."
Advice on when to go
"Both summer and winter have their own great aspects. In winter because you are able to
experience the aurora borealis
and see all the beautiful Icelandic wonders surrounded by a sea of white. And in summer because of the dramatically drastic difference to winter."
Avoiding overtourism
"Iceland has indeed seen a rise in popularity in the last two years. We are trying to design tours around the popular and less popular places alike. You cannot come to Iceland and miss some of the big ones. However, at the same time, the lesser known sights are those that our passengers remember at the end of the tour."
Family travel tips
"Small group tours are a great way of introducing children to Iceland. They will travel with other families with children which means there will be more interaction, the sights are spectacular, they will be in awe of them and it will give the young ones a perspective on nature conservation and why it is important."
Our top trip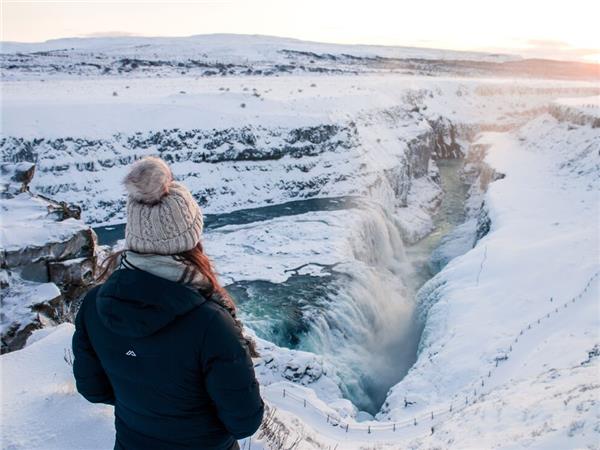 Springs, waterfalls, volcanoes and Europe's biggest glacier
From
US $

1849

to

US $

2760
6 days
ex flights
Small group travel:
2023: 16 Dec, 19 Dec
2024: 3 Jan, 4 Jan, 6 Jan, 7 Jan, 9 Jan, 10 Jan, 11 Jan, 13 Jan, 14 Jan, 16 Jan, 20 Jan, 23 Jan, 30 Jan, 4 Feb, 9 Feb, 11 Feb, 13 Feb, 17 Feb, 18 Feb, 20 Feb, 22 Feb, 23 Feb, 24 Feb, 27 Feb, 1 Mar, 2 Mar, 3 Mar, 6 Mar, 7 Mar, 9 Mar, 10 Mar, 13 Mar, 15 Mar, 17 Mar, 20 Mar, 22 Mar, 24 Mar, 27 Mar, 30 Mar, 15 Oct, 19 Oct, 21 Oct, 23 Oct, 25 Oct, 27 Oct, 29 Oct, 30 Oct, 31 Oct, 2 Nov, 3 Nov, 5 Nov, 6 Nov ...
If you'd like to chat about Iceland small group or need help finding a vacation to suit you we're very happy to help.

At Responsible Travel, we think the best people to advise our travelers are often... other travelers. They always return from our tours with packing tips, weather reports, ideas about what to do - and opinions about what not to.
We have selected some of the most useful Iceland small group vacations travel advice that our guests have provided over the years to help you make the very most of your vacation – and the space inside your suitcase.

Expect a lot of driving. But the landscape is fabulous and the minibus comfortable

– Steve Shaw on a ten day circuit of Iceland
"Take plenty of warm clothes, especially for northern lights shooting at night. Hand and foot warmers are a good idea if you have bad circulation or feel the cold in your extremities." – Craig Hamilton on a Northern Lights vacation

"Be prepared to be flexible: the Icelandic winter weather can cause constant changes of plan. It may not be possible to do everything on the itinerary - but the leaders have enough local knowledge to find alternative places to go. Also, make sure you take lots of layers!" – Roy Hodson

"Do it, you won't regret going to such a beautiful place." – Janice Burdon

"Pack for all weathers. The weather changed several times a day from bright sunshine, wind, rain, sleet and snow. Wellies or very good waterproof boots are a must. A second camera body saves time changing lenses in poor weather conditions. A good tripod is essential as is a camera bag well laid out. Hand cream for men is essential, especially if no females in your group. Prepare for every eventuality and you can spend more time out in the elements enjoying the scenery and taking fabulous photos. The trip can be exhausting with early mornings (sunrise) and late nights chasing sunsets and Northern Lights - but well worth it." – Viv Gower on an Iceland photography tour

"Expect a lot of driving. But the landscape is fabulous and the minibus comfortable. The accommodation varies from good to very basic…The evening dinner is not included on most nights and everyone found very expensive compared to home. We all took the opportunity of a kitchen one night and had a great group meal with our own wine." – Steve Shaw on a ten day circuit of Iceland

Take plenty of warm clothes, especially for northern lights shooting at night

- Craig Hamilton on a Northern Lights vacation
More Iceland small group articles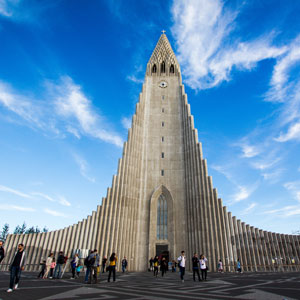 Our small group vacations take you off the tourist trail, thanks to their amazing guides.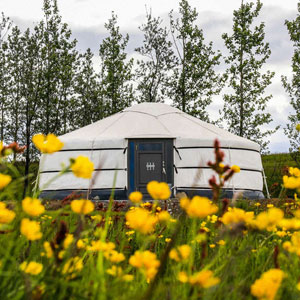 Mongolian yurts have found their way to the wilds of Iceland, and you can stay in one on your vacation.