Iceland vacations overview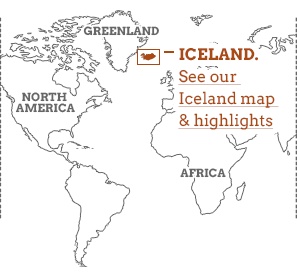 Iceland is a symphony of elemental contrasts – jetting geysers, fiery volcanoes, lava beaches dotted with sea-sculpted ice, jagged fjords and ethereal blue lagoons. The long winter darkness is illuminated by the aurora borealis. But there's another side to this island: soft hillocks roll down to brightly coloured fishing villages; meadows are carpeted with wildflowers and prowled by sprightly Arctic foxes; sea cliffs are raucous with birds and seals. Icelandic culture is fed by this unique geography, fomenting a nation with more writers per capita than any other, alongside idiosyncratic creatives across the artistic spectrum. Read more in our
Iceland travel guide.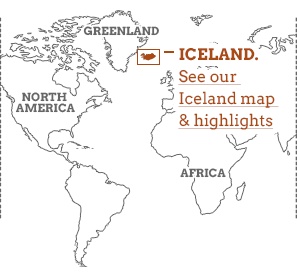 Our top Iceland vacations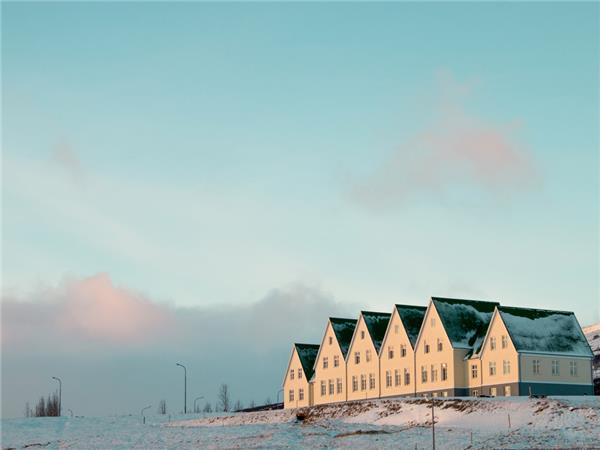 From
US $

1660

to

US $

2005
6 days
ex flights
Springs, waterfalls, volcanoes and Europe's biggest glacier
Small group
2021: 28 Oct, 29 Oct, 1 Nov, 3 Nov, 5 Nov, 12 Nov, 17 Nov, 24 Nov, 26 Nov, 29 Nov, 1 Dec, 3 Dec, 5 Dec, 6 Dec, 10 Dec, 13 Dec, 17 Dec, 2022: 2 Jan, 3 Jan, 4 Jan, 5 Jan, 7 Jan, 10 Jan, 11 Jan, 12 Jan, 14 Jan, 17 Jan, 18 Jan, 20 Jan, 21 Jan, 24 Jan, 25 Jan, 26 Jan, 27 Jan, 28 Jan, 31 Jan, 1 Feb, 2 Feb, 3 Feb, 4 Feb, 7 Feb, 8 Feb, 9 Feb, 10 Feb, 11 Feb, 14 Feb, 15 Feb, 16 Feb, 18 Feb, 22 Feb, 23 Feb, 25 Feb, 28 Feb, 1 Mar ...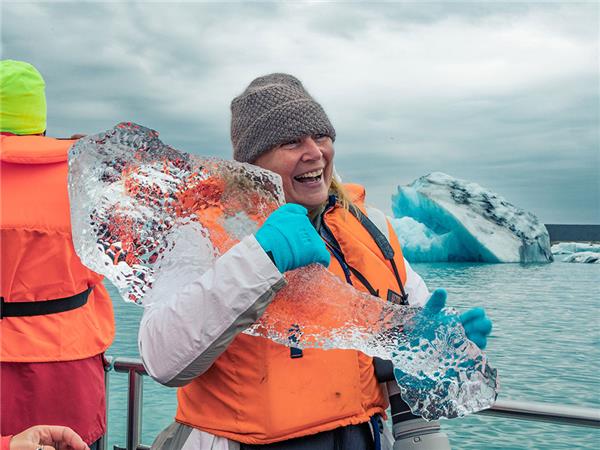 From
US $

2935

to

US $

3215
8 days
ex flights
Delve into the ancient land of Vikings and volcanoes
Small group
2022: 22 Apr, 25 Apr, 29 Apr, 6 May, 13 May, 20 May, 23 May, 27 May, 30 May, 3 Jun, 6 Jun, 10 Jun, 13 Jun, 17 Jun, 20 Jun, 22 Jun, 24 Jun, 27 Jun, 29 Jun, 1 Jul, 4 Jul, 6 Jul, 8 Jul, 11 Jul, 13 Jul, 18 Jul, 20 Jul, 25 Jul, 29 Jul, 1 Aug, 3 Aug, 5 Aug, 8 Aug, 10 Aug, 12 Aug, 15 Aug, 17 Aug, 19 Aug, 22 Aug, 24 Aug, 26 Aug, 29 Aug, 31 Aug, 2 Sep, 5 Sep, 7 Sep, 9 Sep, 12 Sep, 14 Sep, 16 Sep, 19 Sep, 21 Sep, 23 Sep, 26 Sep, 28 Sep ...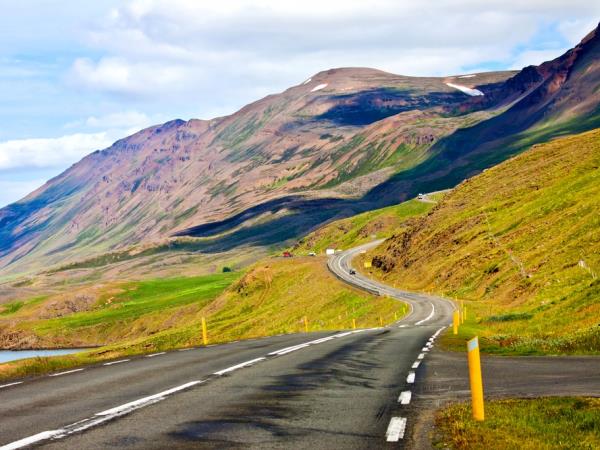 8 days
inc UK flights
Fly-drive vacation to Iceland
Best time to go on vacation to Iceland
Iceland's far north ocean location makes for fluctuating weather. May to September is the best time to go to Iceland if you fancy whale watching; you can combine orcas with Northern Lights in late September. June to August offers endless days, low 20°Cs warmth, plus summer festivals. Dry weather inland makes this prime hiking season. Snow comes as early as September and can linger till May, but Iceland can look good in autumn too. Winters can be brutal – but offer the aurora borealis for the long dark hours. Keep reading about the
best time to visit Iceland.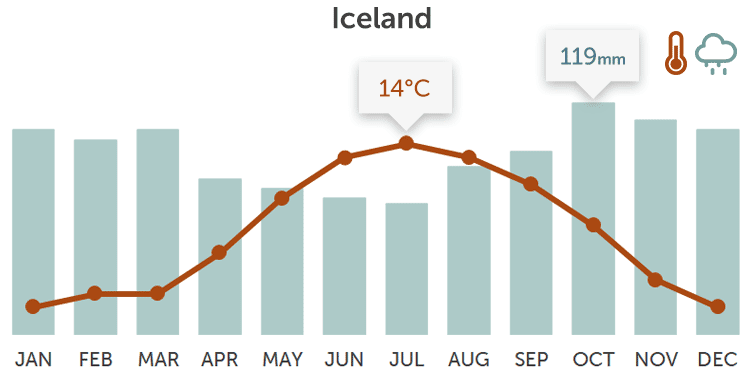 Map & highlights
You'll fly into Reykjavik – climb the glacial Hallgrimskirkja Cathedral and Harpa opera house for Arctic tern's-eye views. Akureyri, in the north, is your springboard for the lunar Badlands and whale watching voyages. The north-west contains a glacier-capped volcano that balances on the Snaefellsnes peninsula, plus the wild Westfjords. The Eastfjords are on the opposite side of Iceland – a smoother patch of waterfalls and colourful, creative towns. Thingvellir National Park is part of the Golden Circle, but it's easy to slip away from the crowds and uncover the Viking parliament and deep chasm between the parting tectonic plates.
1. Akureyri
The charming 'capital' of north Iceland generates an impressive cosmopolitan buzz for its size (pop: 17,000) – gourmet restaurants, boho cafes, evening bustle and summer festivals. Museums encompass history and art plus antique toys, planes and motorbikes. It's also a good place to witness runtur ('round tour') where young Icelanders drive slowly around bumper to bumper with horns and voices blaring.
2. Eastfjords
Less wild than Westfjords, these still feel remote; their understated drama ripe for exploration on foot or kayak, heading out from tiny fishing villages in the lee of immense mountains. Borgarfjordur is framed by ethereal cliffs, Mjorifjordur is enlivened by multiple waterfalls, while Seydisfjordur's bohemian town offers multicoloured wooden houses and a delightful vibe.
3. Reykjavik
The world's northernmost capital was established by a 9th century Norse chieftain, and crams an enviable cultural scene into a compact slice of urbanity close to the geothermal gems of the Golden Circle. Buildings range from colourful traditional to modernist marvels like the Harpa concert hall. Potter round sculpture ringed Tjornin Lake, or take a whale watching tour from the picturesque Old Harbour.
4. Snaefellsnes
The gigantic Snaefellsjokull ice cap featured in Jules Verne's Journey To The Centre Of The Earth. Eerie volcanic peaks and lava fields, bird filled sea cliffs and golden beaches cram this 100km peninsula pierced by the islet dotted Breidafjordur. 19th century Stykkisholmur is a picturesque coastal base with a volcano museum in an old cinema and a stunning futuristic church.
5. Thingvellir NP
The world's oldest parliament was founded here in 930AD, with edicts proclaimed from Loburg (Law Rock). The natural fissures let visitors watch tectonic plates tear North America and Europe apart. Designated horse and hiking trails are complemented by submerged rifts offering dive sites of astounding visibility, such as Lake Thingvallavatn, an oasis of eco-diversity.
6. Westfjords
Like giant pincers keeping the Arctic at bay, the Westfjords are Iceland's Rugged Max. Tiny fishing villages clinging to a twisting shoreline are sole riposte to the rule of wild nature. Sweeping beaches adorn the south, slipped between fjords and wave-battered cliffs where seabirds shriek . Spot Arctic fox as you roam the tundra in the hiking and mountain biking heaven of Hornstrandir.
Self drive vacations in Iceland
Iceland's Ring Road is the road trip to rule them all. J.R.R. Tolkien himself would agree – these epic, fantastical landscapes inspired
The Lord of the Rings
trilogy. Route 1, as it's officially known, follows the whole coast for 1,339km. You'll need a couple of weeks to explore it all, especially if you're not one to resist that hot spring simmering to your right, the track heading to the waterfall on the horizon, or stopping for a warming bowl of fresh
plokkfiskur
stew. Most
self drive vacations in Iceland
are tailor made, with experts creating a route that suits you.
Northern Lights in Iceland
Why do so many people see the
Northern Lights in Iceland
? It's simply one of the best canvases in the world, with unpolluted skies beyond Reykjavik, a long and dark winter, and glass-walled cabins designed for maximising viewing opportunities. Chasing the Northern Lights in Iceland is like going on safari and, as with safaris, viewings are never guaranteed – but you'll get your best chance by traveling with a guide who knows the best and most peaceful viewing points. Many vacations sweeten the pot with aurora borealis photography workshops or whale watching trips on the North Atlantic Ocean.
Walking vacations in Iceland
Walking in Iceland is wild. You'll thread past burping hot springs and steaming lakes, and camp with the sounds of rushing waterfalls and the snorts of whales breaching. The best
walking vacations in Iceland
match you up with a guide who'll teach you how to pick your way across invisible footpaths and teach you a huge respect for the landscape you're hiking through. And if there's anything that Icelanders are good for, it's telling a tale. You'll learn which weird rock formations are petrified trolls and where the
huldufolk
(hidden people) reside.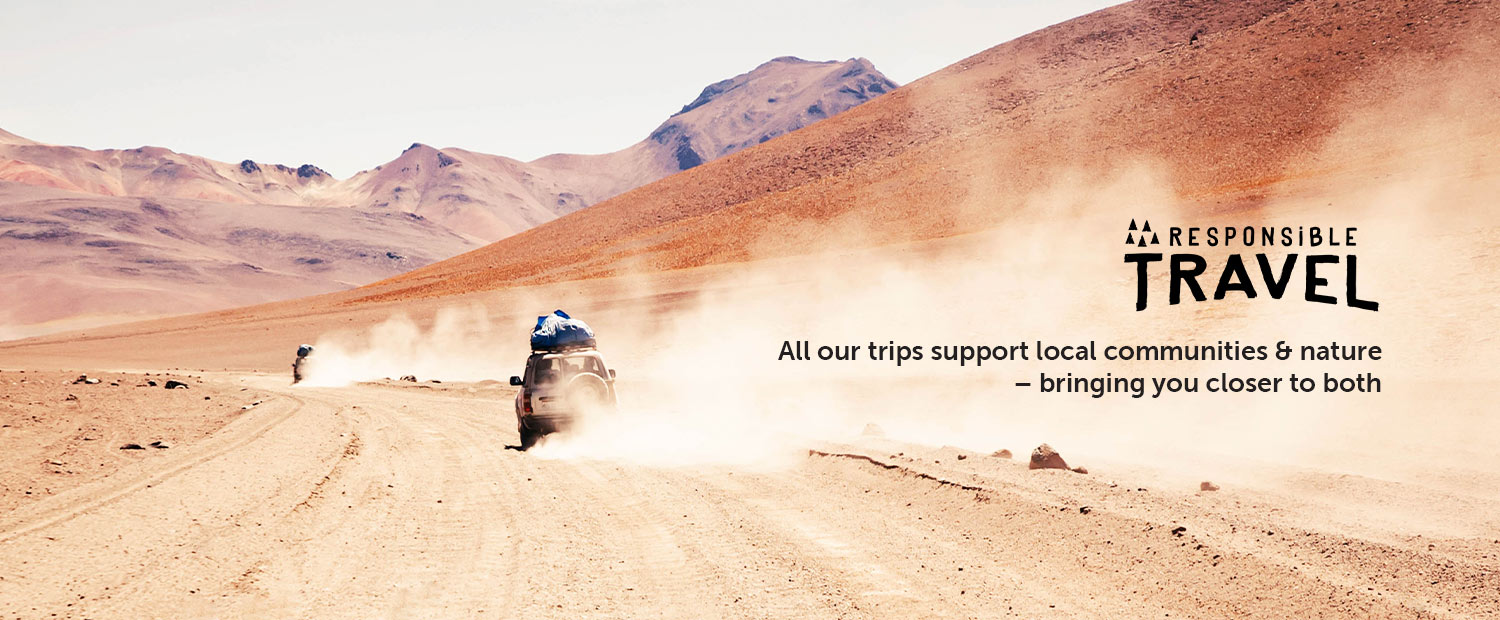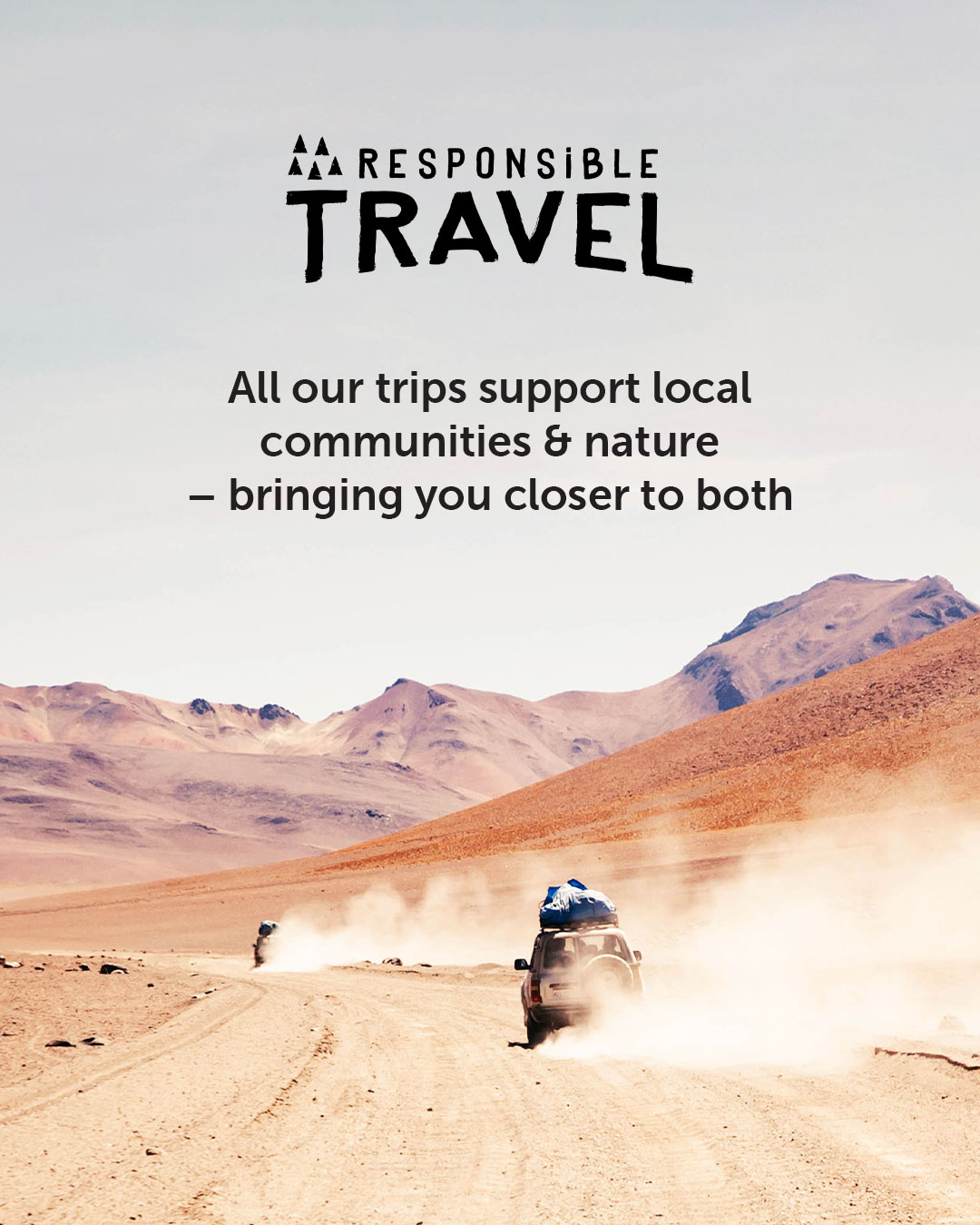 Small ship cruising in Iceland
Some of the Icelandic coast is so inaccessible and the cliffs so sheer that the best way to see them is by boat. A small ship is best – certainly not one of the leviathans that spew out 2,500 passengers at a time in the summer. The skippers of
small ship cruises in Iceland
can sneak you into silent fjords and drop anchor at villages that other travelers don't often see. They're quieter, too, so you can follow whale pods and sit at the root of tumultuous puffin cliffs without disturbing the colony. Read our
Iceland cruising guide
to find out more.
Whaling in Iceland
Minke is all over menus in Reykjavik, so it's easy to think that it's a beloved foodstuff in Iceland. But only one percent of Icelanders eat whale regularly. Tourists after a traditional dish are far more likely to eat whale than Icelanders. Until 2019, most of the whale meat was shipped to Japan, but when Japan restarted hunting in its own waters, Icelandic whalers lost profits – together with their appetite for whaling. Instead of propping up the industry's dying days, go on a whale watching tour that gives you a taste of the wonder of wild whales. Read more about
whaling in Iceland.
Types of vacations & vacations in Iceland
From small ship cruises and walking trips to Northern Lights photography tours and whale watching voyages – trips to Iceland are often
small group vacations
. Adventuring with new friends makes for a great atmosphere, interesting tales, and reduces costs if you're keeping an eye on your wallet. Most people are here for an
adventure vacation
. In fact, it's hard
not
to have an adventure in Iceland. Even capital city Reykjavik feels like a wild outpost gripped by snow-striped mountains and lava fields.