Best time to visit Macedonia

I didn't associate Macedonia with heat. I was thinking mountains and medieval meanderings. Wrong. August was sizzling. Luckily chilled, local white wine is always on tap

Summer temps can hit 30°C - or higher - particularly in Skopje, although the mountainous national parks, such as Mavrovo, drop by at least 10°C. A relatively dry climate, snow hits the mountains in winter, with their handful of ski resorts between 1,240m – 2,525m. For hiking and biking, spring and autumn are the best time to visit Macedonia, with a fest of Alpine flora in the former and grape harvest and stunning leaf colour in the likes of Matka Canyon in the latter. They also like their festivals, with six-week Summer Festivals in Ohrid and Skopje.
Our North Macedonia Vacations
Our top North Macedonia Vacation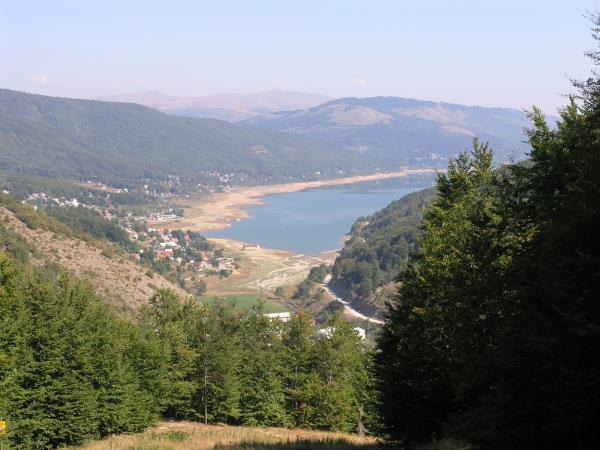 Explore the rural and remote National parks of Macedonia
From
US $

939
8 days
ex flights
Tailor made:
This trip can be tailor made throughout the year to suit your requirements
If you'd like to chat about North Macedonia or need help finding a vacation to suit you we're very happy to help.
Things to do in Macedonia
Things to do in Macedonia...
Monasteries, mosques and market places are just some of Macedonia's marvels. Culture vultures will be flying high in Macedonia, with Byzantine, Ottoman and Roman influences not just tucked into remote corners, but omnipresent. At the bazaar in Skopje, among the cacophony of churches and their bells in Ohrid, and monasteries clinging to the along the cliffs of Matka Canyon or in lapping distance of Lake Prespa. In fact, it's just a country to lap culture up full stop.
With three national parks, boasting peaks and plateaus, canyons and caves, hiking in Macedonia has to be one of Europe's greatest secrets. Remote villages host homestayers, boast traditional tavernas and, with plenty of local wine and cheese en route, toast visitors. And with plenty of waymarked ways and not too many vertiginous peaks, self-guided trekking is a great way to go here.
In such a small country, cycling takes you into varied terrain quickly and easily, from the rocky plateaus above Lake Ohrid, the shores of Lake Prespa, up to traditional mountain villages, where you will be served mezze style meals with that inimitable mountain/Mediterranean/Middle Eastern mix to fill those hollow legs.
Things not to do in Macedonia...
Just look at the number of countries it borders with and read up just a little of their history and you will realise that there are a lot of ethnic minorities and issues here. Be sensitive, particularly on the subject of Albanians versus Macedonians and let local people lead the conversation. In fact, staying clear of making blithe statements about relations with Greeks and Bulgarians is advised too.
Underestimate the heat in summer. Just because it isn't coastal doesn't mean you won't overheat. Stay hydrated, especially in the mountains, and always wear a hat. Water is safe to drink, and there are plenty of old drinking fountains in small, rural towns.
Look for booze in the shops after 7pm. It is illegal to sell it after that. There is plenty of wine to stock up on before that, however, with Tikvesh winery in Kavadarci the largest in the Balkan region. The Vranec grape is also a popular local variety.
Order Ohrid trout. You will see this on many menus, and think it is the perfect local dish. It's not. It's highly endangered, and illegal to fish.
Culture & history tips
Rosanna Neophytou from our supplier, Tucan Travel:
"Macedonia is a fantastic country to visit because of how diverse it is There is a real mix of architectural beauty that feature different cultural elements with Mediterranean, Turkish, Slavic and Albanian influences. The capital of Skopje has a mix of historic sites such as the 6th century Kale Fortress as well as many restaurants, bars and art galleries to explore. Anyone visiting Macedonia should definitely visit Matka Canyon and Lake Ohrid too."
Advice on when to go
Mark Huggins from our Macedonia supplier, Undiscovered Destinations:
"My favourite time to go is May, June or September into early October when the weather is generally good but still few vacationmakers both local and foreign."
Getting off the beaten track
Getting off the beaten track
Mark Huggins from our supplier, Undiscovered Destinations:
"Macedonia is quite small and landlocked but has lots to interest travelers wanting to experience a different and off the beaten track side of Europe. Don't miss Lake Ohrid, Sveti Naum Monastery, Mavrovo National Park, the old Ottoman bazaar in Skopje. And Gadime Cave discovered in the 1960s – full of crystallised stalactites and stalagmites. You can also combine Macedonia with little visited Albania and Kosovo for an extensive, off the beaten track adventure."
More about North Macedonia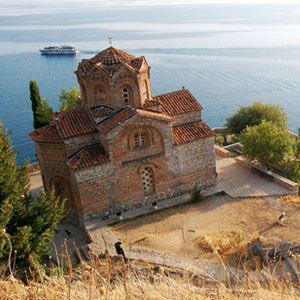 Find out more about the country and its people as you peruse our Macedonia travel guide and piece together the former fragments of Yugoslavia that are featured within our interactive Macedonia map & highlights section.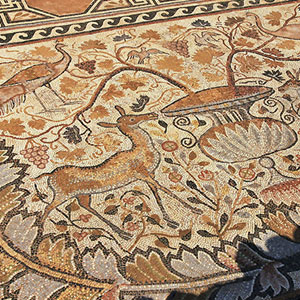 Tours of Ancient Macedonia uncover one of the world's great civilisations, the lost empire of Alexander the Great, through visits to historic sites in Greece, Bulgaria and Northern Macedonia.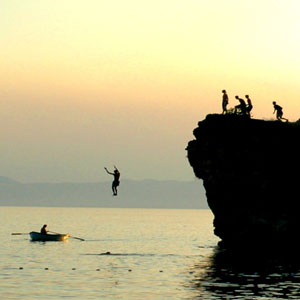 Ironically, given the name, Lake Ohrid is in fact one of the most beautiful and serene parts of North Macedonia.
Back to the top
Convert currencies