There's quite a lot of dispute around Macedonia. Firstly, its very name was long disputed by Greece. Second, it is neighbours with Kosovo, also a disputed territory. And third, it has multi-ethnic issues. What isn't disputed, however, is that travelers going to Macedonia have a cultural and natural odyssey ahead of them. A small country, the same size as Sicily, its landlocked position means that it has been influenced by Ottomans, Romans, Greeks and many more over the years.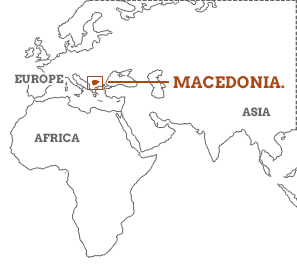 Macedonia was not just a token stop on a Balkan road trip. It was a place that simply stopped us in our tracks. We could have spent a month in Matka and Mavrovo alone.

Its Communist era means that the mountain ranges were untouched by tourism, ancient villages unspoiled by second home ownership, and lake lands undisturbed by jet skis and jet setters. And it is so small, you can hike in the mountains in the morning, saunter around Byzantine beauty in the afternoon, and swim at one of its fine lake beaches at sunset.
Read our Macedonia travel guide for more details.
Our North Macedonia Vacations
Macedonia is...
small. But a big player when it comes to ancient beauty, sacred history and natural abundancy. Not only in landscape, but in the people's inherent largesse.
Macedonia isn't...
Greece. There was conflict over names, but this is former Yugoslavia, inland, mountainous Macedonia. Finally, as of June 2018, it is officially the Republic of North Macedonia.
Macedonia map & highlights
Even the Bible describes Macedonia as an ancient land. And indeed today, it still feels untouched by time in many places, with medieval villages such as Mavrovo perched on a lake front that is protected by forested mountains. Ottoman mosques and hammams appearing like long lost jewels in the already culturally crammed capital of Skopje. And then Ohrid, a UNESCO World Heritage Site simply stuffed to the gills with ancient sacred sites (at one count there were 365 churches here). All perched in landscapes slowly carved by time into canyons and valleys, plateaus and peaks, many of which are protected by three national parks: Pelister, Mavrovo and Galicica.
Our top North Macedonia Vacation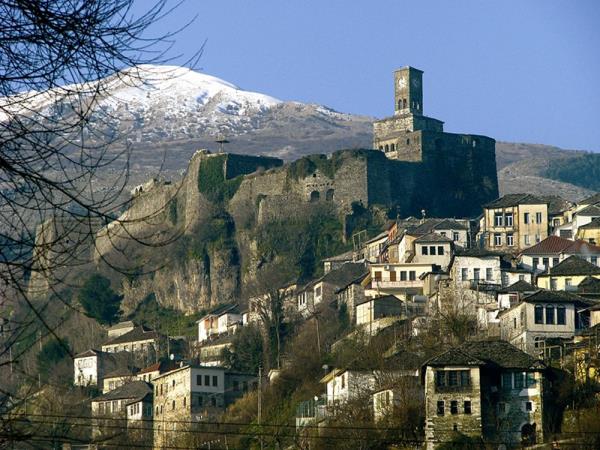 Escape the crowds and explore hidden Europe
From
£

1825

to

£

1950
16 days
ex flights
Small group travel:
2020: 6 May, 9 Jun, 15 Sep, 5 Oct
2021: 6 May, 3 Jun, 9 Sep, 7 Oct
If you'd like to chat about North Macedonia or need help finding a vacation to suit you we're very happy to help.
1. Lake Prespa
2. Matka canyon
3. Mavrovo National Park
4. Ohrid
5. Pelister National Park
6. Skopje

1. Lake Prespa
You get two lakes for the price of one, with Big Prespa and Little Prespa, the latter shimmers its way across both the Greek and Albanian borders. Separated by snow capped Mt. Galicica it makes for wonderful cycling, pedalling past ancient churches, traditional fishing huts poised out on the water, a bevy of beautiful birdlife including white pelicans, as well as submerged ruins when the water levels fall.
2. Matka canyon
Just 17km from Skopje you are whisked from cool cultural heritage up to some of the most stunning natural heritage. Starting at 2,000m the River Treska cuts a deep, narrow valley through surrounding karst limestone landscape, leaving cliffs for climbing, caves for caving, waterfalls for canyoning, tracks for hiking and white water for kayaking. And hidden ancient monasteries clinging to the rock all along the way.
3. Mavrovo National Park
Not only home to three of the country's highest peaks, the highest being Great Korab towering 2,764m over the Albanian border, but also to Mavrovo artificial lake. You wouldn't guess it's artificial until you see the half submerged church of St Nicholas in the middle of it and artificial beaches. A secret world of hiking here, with 52 peaks higher than 2,000m, alpine flora, forested slopes and vast pastures.
4. Ohrid
A stunning location on the shores of Lake Ohrid, you can see why so many ancient churches cropped up here – it's a secret heaven on earth. A sacred spot with churches such as 11th century St.Sophia's cathedral and Byzantine beauty St.Bogorodica Perivlepta. Everything exudes antiquity and aesthetic, meriting both its UNESCO status and Galicica National Park protection of the east shore. Full of swimming beaches, too.
5. Pelister National Park
Named after its highest peak, at 2,601m, these ancient landscapes are still home to bears, wolves, deer, chamois and eagles. Just three hours from Skopje, you find yourself in this Baba Mountain massif, where hiking takes you to exquisite elevations, with two turquoise lakes known as Pelisterki Oci (Pelister Eyes), rock pools, waterfalls and traditional mountain villages, with homestays. Pelister is perfection.
6. Skopje
Both ancient and modern city, Macedonia's capital boasts multi ethnic and multi era influences. From Roman aqueducts and bridges, Ottoman mosques and Turkish bathhouses, the 16th century Church of the Ascension of Jesus to the Byzantine 6th century Kale Fortress. Skopje is divided by the Vardar River, and you can climb Vodno Mountain for splendid city views. Or take in one of its many festivals, from jazz to opera to wine.
More about North Macedonia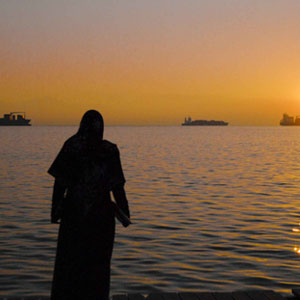 The best time to visit Macedonia may well depend on whether you're looking for lakes or mountains with scorching summer temperatures often cooling the higher up you hike.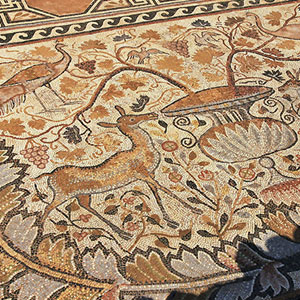 Tours of Ancient Macedonia uncover one of the world's great civilisations, the lost empire of Alexander the Great, through visits to historic sites in Greece, Bulgaria and Northern Macedonia.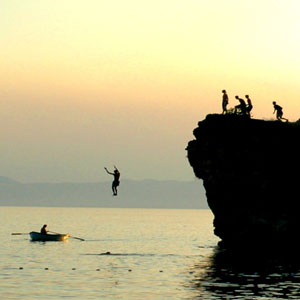 Ironically, given the name, Lake Ohrid is in fact one of the most beautiful and serene parts of North Macedonia.
Back to the top
Convert currencies