Where to go on a marine conservation vacation
---
RESPONSIBLE TRAVEL RECOMMENDS
From the vibrant culture of Thailand to the rustic Atlantic coast of Portugalís Azores, the locations that host marine conservation vacations are as diverse as the work you can do on them. Although once youíve arrived youíll be traveling by boat, either on short journeys between different dive spots, or spending the duration of the day out at sea, itís worth thinking about the travel that actually getting there entails. When youíre thinking about where to go on a marine conservation vacation, consider how seasoned you are as a traveler Ė some projects are tucked away on faraway islands and require additional onward flights or long stretches of road travel to reach and may not suit everyone. Think about the logistics involved and donít be immediately wowed by the location.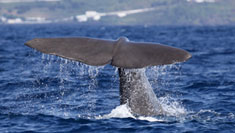 The Azores
Best time: Apr-Aug. A pocket of rugged Portugal in the middle of the North Atlantic Ocean, the Azores is a hotspot for whale and dolphin conservation. Join a dive-free expedition on a research boat IDing whales, including might blue and sperm whales, recording vocalisations and logging important ecological data alongside a team of biologists.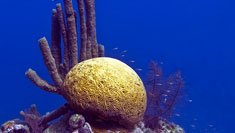 Belize
Best time: Year round. There are masses of options in beautiful Belize – home to the second biggest barrier reef in the world – from five days learning to dive and helping marine conservationists with ad-hoc tasks, to volunteering trips for a maximum of 12 weeks, with a focus on spearing invasive lionfish. Kids over 10 years old are welcomed on many trips, too.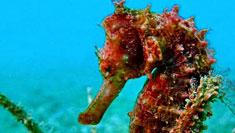 Cambodia
Best time: Feb-Aug. If you love diving (or want to learn) and hope to use your skill to do something worthwhile, head to Cambodia. Here, you can build manmade coral reef pods under the water surrounding a remote tropical island, track and monitor endangered seahorses, and when you're not diving, teach English to local kids and help install vital infrastructure in surrounding villages.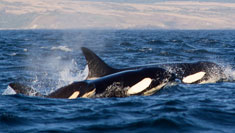 Canada
Best time: Jul-Aug. The planetís largest gathering of humpback whales off Canadaís Newfoundland and Labrador Coast is also the least studied; join the only annual orca census carried out in the area, or participate in a relaxed whale study week onboard a boat in the North Atlantic helping to collect scientific information and learning how to capture incredible photos.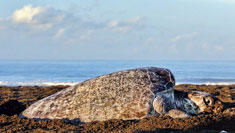 Costa Rica
Best time: Jul-Dec. Working on a turtle conservation project in Costa Rica gives you the chance to explore its unspoiled coastline while helping to protect this precious environment for its shelled inhabitants. You'll patrol the beach, monitor nests, protect new hatchlings and record observations for future protection campaigns. A great option for families, too.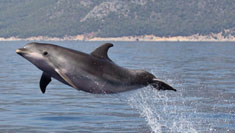 Greece
Best time: Jun-Sep. Greece offers various marine conservation options. Support the turtles that come ashore to lay eggs on the beaches of the Peloponnese by protecting nests and improving public awareness, or head to sea to live the life of a full-time researcher, collecting valuable data on the four dolphin species found in Greek waters.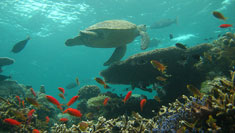 Malaysia
Best time: Mar-Sep. On the paradise island of Perhentian Besar in Malaysia, green turtles are in dire straits with their population decreasing by 80 percent in 50 years. Non-divers can participate in nightly beach patrols, hatchling release and hatchery maintenance, while divers can prepare coral frames, clean corals and replant frames across the house reefs surrounding the beach.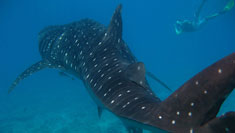 Maldives
Best time: Feb-Dec. The Maldives isnít just mushy, itís also where you can swim beside the biggest fish in the world: the whale shark. Suited to strong swimmers and divers, work is mainly out at sea picture IDíing the phenomenal fish and entering your accurate data onto a database. Community involvement includes hosting activities to spark the interest of local school kids.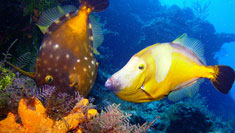 Mexico
Best time: July. Head to the Caribbean Coast of Mexico to discover a giant of the ocean, the whale shark. Swimming with them is unforgettable, but you can also help with ongoing research here alongside two whale shark researchers. Once in the water with them, you will
assist in digital photo IDing and recording their behaviour and also the other species which use the whale sharks as mobile habitats.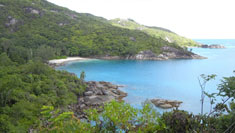 Seychelles
Best time: Year round. An natural utopia, the Seychelles are a serene set of islands, but the conservation work that needs doing there is tough, with long days and early starts. Vacations include turtle conservation with beach patrols at night, and coral and fish surveys along the coast. Sometimes, other conservation work is combined, such as bird counts or alien vegetation control. Full-on fun.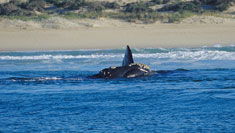 South Africa
Best time: Year round. The shores of South Africa's i
Samangaliso Wetland Park offer a host of work around the conservation and distribution of megafauna. We're talking turtles, sharks and whales here! Expect to be monitoring numbers, collecting data and uploading photos to global databases. If you're a beginner diver, you can do PADI Open Water training in the first week, too.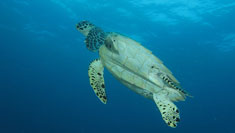 Thailand
Best time: Year round except Oct to mid Dec. Varied research and restoration activities make every day on a marine conservation vacation in Thailand different. Monitor reef health, help construct artificial reefs, erosion control and releasing turtle hatchlings are all included plus the chance to work with community groups to raise awareness, help with educational workshops and perform underwater clean ups.
Typical daily timetables
---
WHAT WILL I BE DOING ON A MARINE CONSERVATION HOLIDAY?
Marine conservation in Belize (from 1 week)

• 6am: Tea, fruit
• 7.30am: First dive – lobster survey, commercial fish survey, lionfish spearing
• 9am: Big cooked breakfast; training – coral ID or fish ID session
• 11.30am: Second dive – coral watch, ID session fish, lobster/conch survey
• 1pm: Lunch
• Free time
• 3.30pm: Third dive – coral watch survey
• 7pm: Dinner – fresh fish, rice, okra
• Evening: Relax, socialise; presentation on the marine environment or the organisation

Turtle conservation in Costa Rica (from 1 week)

• 7pm-5am: Rotating four-hour beach patrols
• 9am: Tico-style breakfast with fruit, rice and beans, toast, cereal and pancakes
• 10am-1pm: Hatchery duties, logging of turtle data acquired overnight, releasing baby turtles if necessary and in season (Sep-Dec)
• 1pm: Lunch
• 2pm-6pm: Downtime to explore or have a nap
• 7pm: Dinner
• Evening: Relax, socialise; two patrols of four hours long each

Marine conservation project in the Seychelles (from 4 weeks)

• 5am: Helping out – cooking, cleaning, general prep
• 7am: Breakfast
• 8.30am: Prep boats and dive kit
• 9am: Dive boats leave in waves every two hours
• 1pm: Lunch
• Afternoon: Those not diving are entering data, studying skills, preparing English lessons for local kids, beach cleans
• 3-5pm: As last boats come in, clean kits, prepare equipment for next day
• Evening: Dinner, debrief, discussions, make plans for next day