This former Portuguese colony, where the national language is still Portuguese, retains similarities to its former rulers. Not culturally, but in terms of tourism, hiding its glories under a bushel and being upstaged by its neighbours, South Africa, Zambia and Tanzania. Just as anyone who has explored the coast of Portugal and wondered why Spain gets all the brouhaha, Mozambique has some of the most stunning sandy beaches, surf and scuba diving, along its 2,300km of coastline, with the Lebombo Mountains separating sea from savannah.

I like to spend some time in Mozambique. The sunny sky is aqua blue. And all the couples dancing cheek to cheek. It's very nice to stay a week or two. And fall in love just me and you.

– Bob Dylan, from his song 'Mozambique'
Two other great divides are the Zambezi and Limpopo Rivers, each creating meandering magnificence en route to the coast. One thing the Portuguese could neither emulate nor exploit, however, is Mozambique's archipelagos. With an eclectic mix of posh privacy to camping cool, Bazaruto Archipelago in the south is simply to dive for, and Quirimbas in the north is for kayakers and sailors, a place to paddle and pootle in paradise. Read on in our Mozambique travel guide.

See our Mozambique travel guide for more details.
Mozambique is…
only just starting to reveal its natural greatness, and with over 2,300km of crystalline coast is a pretty good starter.
Mozambique isn't…
somewhere to go for the Big Five. Big Five-0 on the beach yes, fecund fauna not so much.
Our top Mozambique Vacation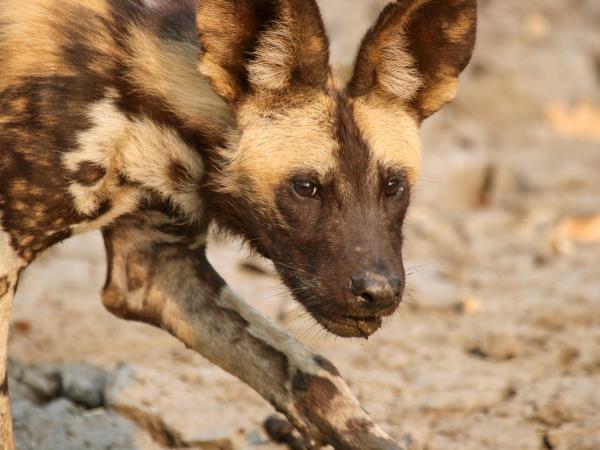 Safari to the wonderful Gorongosa National Park
From
£

2350

to

£

7695
6 days
ex flights
Tailor made:
This trip can be tailor made throughout the year to suit your requirements
If you'd like to chat about Mozambique or need help finding a vacation to suit you we're very happy to help.

Mozambique map & highlights
Mozambique is only slowly but surely making its way onto the tourist map, with tourism slow to take off after years of civil strife, which ended in 1992. With a coastline as long as the Great Barrier Reef, the opportunities for diving around the Bazaruto Archipelago, sailing a traditional dhow around the Quirimbas NP, fishing for marlin or windsurfing off Vilankulos, are still to be shared with most of the traveling population. Hopefully, it will be of the sharing and caring kind of tourism, done slowly and sustainably, with beach huts, fishing communities and sandy roads still the norm here. Inland rainforest and river canyons are open for more explorer types, but travel here with expert guides now to get in before it all gets hyped as 'the' place to go.
1. Bazaruto Archipelago
A national park made up of five islands, with histories as varied as the fish species that frequent them. Formed from sand by the Save River, these are low lying idylls. Santa Carolina was a prison colony during WW2. Benguerra has luscious forests, lakes, freshwater crocodiles and savanna. And Margaruque's deep , turquoise channels are habitat to 2,000 species of fish including the sought after marlin and sailfish.
2. Gorongosa National Park
Translated from Mwani as "place of danger", this park was decimated during the civil war, with elephants hunted for ivory to buy arms and animals killed to feed armies. Since 2004, Trojan work by the US Carr Foundation and government ensures that elephants, lions, antelope and waterbuck, to name but a few, thrive. With full on commitment from local communities, this is national park restoration at its finest.
3. Ponta Do Ouro
First stop for those coming over from South Africa. From border control to beach in a heartbeat, although the sea and strands here are so stunning, your heart might miss a beat. You risk keeling over altogether when you go dolphin watching here too, with cetaceans of all species frequenting the water. With an excellent record for responsible dolphin watching, and conservation too (unlike many of the jetskiers).
4. Quirimbas National Park
An archipelagic arcadia of 30 islands stretching elegantly up the coast from Pemba to Palma. Even the names are pretty. With most tourists staying down south, this strip of Indian Ocean sublimities is the sort of place kayakers dream about. With endless coves and untampered-by-tourism islands to sleep on, each one with a story to tell and a heart to steal. Sailing here on a traditional dhow is…. to dhow for.
5. Tofo
A peninsular goldmine when it comes to marine life, this perfectly sheltered arc is a snorkelling, scuba diving and salty nugget. In addition to beach bar life that you won't want to leave, marine conservation is second to none here. Conservation vacations include studying manta rays and whale sharks (over 600 in Tofo's waters,) or go in search of humpbacks in this glorious habitat between July and October.
6. Vilankulos
Two words: beach bliss. The gateway town to the Bazuruto Archipelago this is a town for relishing sand between your toes, an island trip on a traditional dhow, fishing for marlin or windsurfing from dawn until dusk. Also a base for top diving excursions, sunset from either a budget beach cabin or eco chic lodge, with a local Impala beer in your hand (made from local cassava, by the way).
More about Mozambique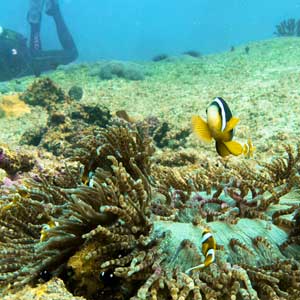 The best time to visit Mozambique is during the drier months of April to September, when temperatures are also ever so slightly cooler - though still unlikely to dip below the high 20s. For humpback whale sightings, the best time to visit Mozambique is between July and October.