Over 50s vacations for solo travelers
You may have concerns about traveling alone, if you havenít done it before. Or you may be a dab hand at it and totally cool. Our role is to try and help answer a few of the questions that frequently come up when chatting with solo Ė or single Ė travelers over 50.
I would love to go to such and such a destination, but am nervous about going on my own.
Small group vacations are a gift to solo travelers. Let go of the image of coach trips full of pensioners with their flasks and sandwich boxes. These are carefully crafted vacations with two vital features: A finely honed itinerary, based on years of local expertise and inside knowledge, and a highly trained and passionate local guide or tour leader. Look at the reviews on our site and most of them mention the guide. You will never feel nervous traveling alone when you are in the hands of an expert tour leader. And we arenít talking about someone who marches around with an umbrella, citing off this detail and that. They might be highly trained mountain leaders, cycling experts, or just people who really understand what it is to immerse yourself properly in another culture, sussing out the best restaurants that other tourists donít know about and so on. Yet not doing everything for you either. Just gently encouraging you to dip your toes into a country that is new to you and feel how lovely it is. So, all in all, you are in safe and extremely sussed hands.

I donít mind sharing a hotel room when I travel alone, but I know myself pretty well. And I have learned to draw the line at sharing a tent with someone I donít know.

Will I always be able to have my own room and, if so, will I have to pay a supplement?
In most cases, you will be able to get a room of your own. Even if you are camping, a solo tent is usually provided. If you are staying in a mountain refuge, for example, while trekking on Mont Blanc, there wonít be single rooms. However, there is nearly always a solo supplement, sorry. It is just how it works economically, as we work with a lot of small businesses and accommodations. If you share a room it costs them a lot less, simple as that. However, there are exceptions to the rule, such as small
ship cruise vacations
, where there is often a single cabin, or some of our yoga, wellness and fitness vacations, where guesthouses are switched on to the fact that not everyone wants to share, and so they have rooms to cater for you, at no extra charge. Traveling outside peak season is usually a good time for lower surcharges. But always ask your tour operator for details. See also our
no single supplement vacation
section.
Tip for solo travelers from Andrew Appleyard, at our leading supplier Exodus Travels:
ďThere are solo travelers in the 50s and 60s sometimes they are single or indeed in some case of trips I have led on Kili recently widowed and sadly doing things they have planned with partners later on in life. My tip is donít feel like you are going to be the oldest, although in many ways you might be the wisest of the group. I have also found this age group to be sometimes fitter than younger clients and much better prepared.Ē
Our top Over 50s Vacation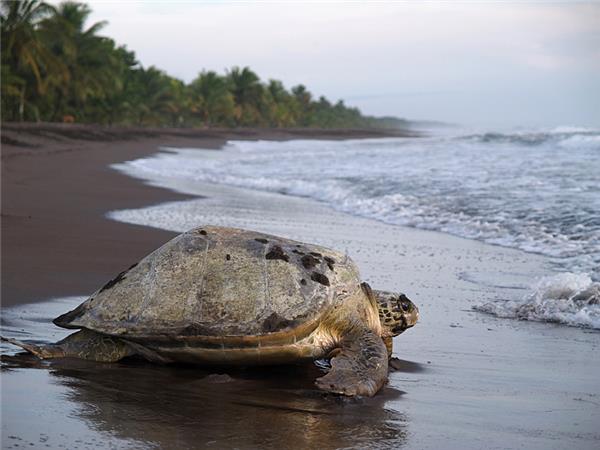 An amazing variety of Costa Rican wildlife
From
US $

4199

to

US $

5179
15 days
ex flights
Small group travel:
2023: 8 Jul, 22 Jul, 29 Jul, 5 Aug, 12 Aug, 19 Aug, 26 Aug, 2 Sep, 16 Sep, 30 Sep, 7 Oct, 14 Oct, 28 Oct, 2 Nov, 7 Nov, 11 Nov, 16 Nov, 16 Dec
2024: 2 Jan, 4 Jan, 11 Jan, 1 Feb, 6 Feb, 27 Feb, 5 Mar, 12 Mar, 14 Mar, 16 Mar, 19 Mar, 21 Mar, 23 Mar, 27 Mar, 30 Mar, 6 Apr, 13 Apr, 20 Apr, 27 Apr, 4 May, 18 May, 6 Jul, 13 Jul, 20 Jul, 27 Jul, 3 Aug, 10 Aug, 17 Aug, 24 Aug, 7 Sep, 21 Sep, 28 Sep, 12 Oct, 19 Oct, 31 Oct, 2 Nov ...
If you'd like to chat about Over 50s or need help finding a vacation to suit you we're very happy to help.

Will I be the only solo traveler on a small group tour?
Of course this is hard to predict, however our expert suppliers have assured us that a high proportion of people going on small group vacations are going solo. However, you will also get couples and groups of friends Ė although where possible families with children tend to be grouped together on separate departures (and of course Ė outside of term time). A good tour operator will be able to advise you of the typical demographic and mix of the particular group, but rest assured that you will never be perceived as odd because you are traveling solo.

I love traveling with people different ages, although I must admit, I donít opt for ones where under 16s are allowed. I have done my years of being a mum. And now I am a happy granny. But my vacations are adult time.

Do you sell vacations specifically for solo or single travelers?
No we donít. There are experts out there doing that, but we represent responsible vacations that are aimed at everyone. Solo, couples, families, gay, straight, over 80s, under eights. The only restriction is sometimes on age, as some of our vacations are not recommended for children under a certain age, usually for safety reasons. Interestingly, there are some types of trips which do tend to attract more solo travelers Ė particularly special interest trips such as
photography vacations
, where perhaps only one half of a couple is interested.
Volunteering abroad
, too, seems to particularly appeal to single people Ė perhaps because of the communal nature of the activities and general team spirit.

I took my first trip recently as a widower with a small group traveling through Vietnam. I was nervous as I thought I might be the only person traveling alone. But all fears were assuaged, and we felt like one big family from day one.