Railway journeys travel guide
Classic railway journeys don't simply take you through spectacular landscapes, such as the Scottish Highlands, Gobi Desert or vast swathes of India; they also take you through history. These iconic routes weren't built for leisure purposes, after all.

Railway journeys are
real
journeys, following classic routes from A to B, alongside passengers who are going to work and play. Sometimes you sleep, often you don't. But you spend plenty of time daydreaming.

The West Highland Railway carries with it years of disputes between crofters and landowners, as well as a tonne of social issues. The Trans Siberian Express, founded by Tsar Nicholas II, has been at the heart of historical social tragedies including the use of slave labour, Russo-Japanese War and of course the Russian Civil War. The Tashkent to Tehran route is a journey through living history in Central Asia and the Middle East, and the Alaska Railroad was part of the controversial construction of the 1970s Alaska oil pipeline. Today, the main use of these railway lines is, thankfully, for leisure. You aren't on the train all the time either; these are get on, get off vacations. Although the getting there bit is often the bit you will always treasure.
Our Railway journeys Vacations
Is a railway journey for you?
Go on a railway journey if…
… you love iconic railway journeys but can't face the notion of doing all the booking of seats and hotel accommodation that is convenient to stations along the way.
… you want to travel on the longest rail route in the world: The Trans Siberian route from Moscow to Vladivostok at 9,250km.The Trans Manchurian is a close second at 9,000km between Moscow and Beijing.
… you want to explore Scotland's Highlands and islands but without a car. Go green, go gorgeous.
… you want to experience India the eco, exquisite and epic way. Travel all around the country by train, or just take on the southern Indian states of Kerala and Tamil Nadu.
Don't go on a railway journey if….
… you want luxury. There are some exceptions, such as India's private Maharajas' Express, or the Tashkent to Tehran treat, but for the most part these are not the luxurious way to travel.
… you are impatient. If you have ever travelled on UK trains you will know that even leaves on the track can cause delays. Imagine what the Gobi Desert, the Chinese-Russian border, or deer on the line in the Cairngorms might do?
… you are a fussy eater. Unless you are treating yourself to private rail trips, food and trains do not usually a happy marriage make.
… you are antisocial or shy of new cultures. Most railway journeys aren't tourism bubbles, but packed with real, rail people.
Railway journeys travel advice
Rachel Wasser, from one of our Asia railway vacations suppliers, G Adventures, shares her advice for anyone thinking of embarking on a railway journey:
Why go by train?
"I like the security of a train; there are no traffic jams or taking the wrong route. For the most part you can get on and not really think about anything until it's time to get off again. That leaves lots of time to just enjoy yourself, and freedom to move around and meet new people. Sometimes getting on these trains is truly like stepping back in time. Learning a new Russian card game or sharing an exotic piece of fruit with your bunkmate is all part of the fun. And also that quiet time of reflection to think about your journey and watch the country pass by."
Packing
"Pack a quick dry face towel for the trains as it helps to stay feeling fresh. A head torch is useful for finding your way around or reading in bed. Slip-on sandals are great for wandering around. Earplugs and toilet paper are essential! Pack everything you will need for the journey in a daypack so you can stow your large luggage somewhere out of sight and you won't have to dig around for anything. Bring lots of books and playing cards. Little speakers can be fun to go with an iPod if the mood strikes. I also have an abundance of plastic bags I collected along the way for trash, tissue paper, etc. You'll be surprised at how quickly your cabin can fill up! A reusable mug and camping cutlery are also must-haves. Most trains provide boiled water so pick up some hot chocolate packets, instant mashed potatoes or pot noodles and you're good to go."
Cultural tips
"I think the only piece of advice that would allow travelers to enjoy themselves more is to be open-minded. Things might not run to schedule, someone might be hard to understand, a friendly local might be trying to get to know you and maybe you just want to read your book. If you're flexible and open you'll get a far more enjoyable experience out of it and you'll be a far better representative of your home country. My main piece of advice is to explore. Don't lock yourself in your cabin and just emerge at the next destination. Wander the train, hang out in the dining car – some of my best stories are from meeting friendly locals in the dining car. Mostly, just enjoy the ride!"
Scribe & screen tips
"Paul Theroux has written some excellent books about rail travel, like his most famous book, Riding the Iron Rooster. I also love the film The Darjeeling Limited. Before Sunrise is a classic for me too. "

Catherine Mack, travel writer for Responsible Travel:
"Someone once told me that everyone loves to read about train journeys even if they don't actually end up doing them. I love Theroux of course, but Sarah Baxter's History of the World in 500 Railway Journeys, published in 2017 by Aurum Press is one of those books I wished I had written. If you love to travel by trains, just get it as inspiration for many journeys ahead."
Our top Railway journeys Vacation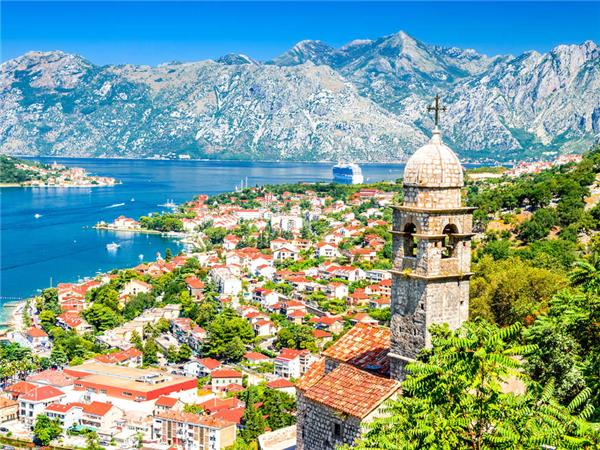 Travel through seven countries in the Balkans.
From
US $

3630
16 days
ex flights
Small group travel:
2024: 4 May, 18 May, 1 Jun, 15 Jun, 10 Aug, 31 Aug, 7 Sep, 14 Sep, 28 Sep
If you'd like to chat about Railway journeys or need help finding a vacation to suit you we're very happy to help.

Tips from our rail travelers
At Responsible Travel, we think the best people to advise our travelers are often... other travelers. They always return from our tours with packing tips, weather reports, ideas about what to do - and opinions about what not to.

We have selected some of the most useful railway journeys travel advice that our guests have provided over the years to help you make the very most of your vacation – and the space inside your suitcase.

Worth mentioning: the amazing and tasty food sold by the babushkas in some train stations along our route in Siberia.

- Marie-Pierre Blanchette
"With a couple, travel with two small suitcases and be aware that there can be quite some walking... Traveling by train was better than us doing it by car." – Roger North on a Scotland by rail vacation

"Remember you have a choice as to how to see your fellow-travelers, and how to react to conditions along the way. Decide to see the good in people and to laugh at inconvenience." - Richard Coombes on the Trans Siberian Express

"The Jacobite Express was terrific and we had really good seats… The printed map of UK railway routes was great, as I couldn't see railway tracks on Google maps. Inverness on a Sunday is very quiet - would be better to be there during the week… The meals at all accommodation were excellent Best meals at Killiecrankie Hotel." – Maren Child on a railway vacation in Scotland.

With a couple, travel with two small suitcases and be aware that there can be quite some walking... Traveling by train was better than us doing it by car.

"Local mosquito repellent is cheapest and best, and really necessary. Make the most of each stop/place, you may never be back here and this tour takes in some really magical places. Take a small towel everywhere with you. Hand washing facilities are everywhere, but no drying facilities!" – Carole Noble on a South India railway vacation

"Make sure to bring a sink plug for the train." – Alan Kay on a Trans Siberian Express vacation

"Take vitamins. Russian food is very high on stodge. Take nice face-wipes. The train toilet is awful even when it's at its best and it's the only place to wash. Be ready for extreme temperature changes from within to outside of the train." – Jessica Dromgoole on the Trans Siberian Express

"Worth mentioning: the amazing and tasty food sold by the babushkas in some train stations along our route in Siberia." - Marie-Pierre Blanchette on the Trans Siberian Express
More about Railway journeys