Best time to visit Rwanda

The dry seasons, more comfortable for trekking and safaris, are mid-Dec to early Feb, June to Sept.

Don't be put off by the November shorter rains and March-May longer rains though, as you will have the forests, lakes and mountains to yourself. And often cheaper gorilla permits too. The majority of visitors come to Rwanda to see gorillas, and so the best time is often whenever you can get a highly in demand permit. Keen photographers may even prefer the rainy season, as there is less light contrast coming through the trees, allowing you to focus solely on your subject matter.
Things to do in Rwanda
Going on a gorilla safari is what the country is most famous for, inspired by the 1970s film Gorillas in the Mist, and the growing population of rare mountain gorillas. Most trips involve a serious trek into the foothills of the Volcanoes National Park, and serious money too, with $750 to $1,500 the norm for a single trek. This experience is so extraordinary, however, you need to book up to 18 months in advance, as permits are like gold dust, although you have a better chance of getting a permit in the rainy seasons, November and March-May. The minimum age for gorilla permits is 15 – always book through a specialist operator. See our Gorilla Safaris Travel Guide for more details.
Rwanda's three national parks are teeming with other wildlife too, and also extraordinary hiking routes. Indeed you can go on a hiking trip in Volcanoes NP without having to go on a gorilla safari. Or explore the largest tropical rainforest in East Africa, protected by Nyungwe National Park, where you can take on one of Africa's highest canopy walks, or push those calves up Bigugu Mountain at 2,950m – as well as glimpse a colossal collection of chimpanzees and other primates. The more open grass and wetlands of Akagera National Park are home to giraffe, zebra, buffalo, hippo, crocodile and impala, plus more elusive lions and elephants.
Visiting memorial sites around the country is an important reality check for tourists, in a country that has pulled itself out of nationwide grief following the genocide of over a million people in 1994. The Kigali Genocide Memorial Centre is on most itineraries but two other must visits, under an hour from Kigali are the Nyamata Genocide Memorial and Ntarama Genocide Memorial. Once churches where mass killings took place and now extremely moving, independent museums. Harrowing sites, but portraying important stories while remembering tragic loss of life.
Things not to do in Rwanda
If you are going on a gorilla safari, don't ignore the porters who offer their services. There are always more porters than there is work, and many of the men and women will have walked miles to get there just to get a day's work, so it is really worth using them. The going rate is about £9-13 but people often tip on top of that as well. So please don't hesitate as they come from local communities, some of whom have a history of poaching gorillas for the sale of bushmeat. So, as with all cases of wildlife conflict, we need to show the people that gorillas are worth more alive than dead. And if your tour operator doesn't encourage the use of a porter, question them on that, and just go for it anyway.
Don't invade people's privacy by asking probing questions about Rwanda's recent painful history. Although Rwandans want to embrace a peaceful new era, the country is still recovering from a civil war and genocide in which approximately a million people were murdered. Many lost relatives and friends and today most people still don't want to discuss it but try to move on. Consequently, be wary of asking someone about their ethnic origin as it is still a very sensitive topic.
Rwanda's strict conservation management system of gorillas comes with stringent rules which must not be broken to ensure that we do not harm the gorillas or their habitats by spreading disease and bacteria. You will be briefed on these by your tour operator, but the main ones include not gorilla trekking if you are ill, keep voices low, keep a distance of 7m, do not eat or drink and don't use flash photography. And always do what your guide says.
Our top Rwanda Vacation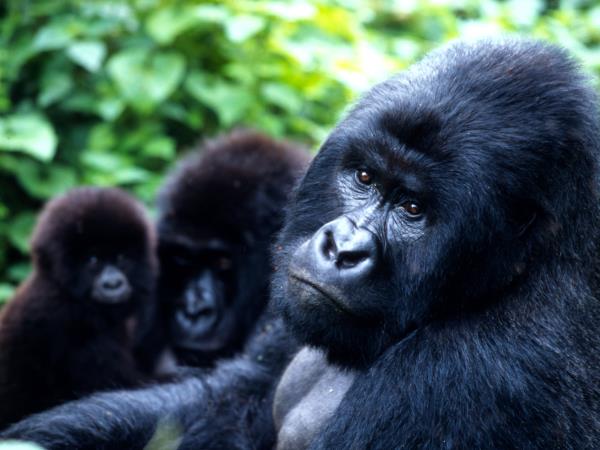 Mountain gorilla trekking, Masai Mara safari and Zanzibar
From
£

3950

to

£

6000
11 days
ex flights
Tailor made:
This trip can be tailor made throughout the year to suit your requirements
Hello. If you'd like to chat about Rwanda or need help finding a vacation to suit you we're very happy to help. Rosy & team.
Genocide memorial tips
Natasha Preston, from our supplier, Exodus Travels:

"To learn more about Rwanda's history, take the time to visit the Kigali Genocide Memorial. It offers a powerful and poignant insight into the civil war that shook the country in 1994, which saw around one million people systematically slaughtered over a period of 100 days. After a couple of hours in the museum, take a wander through the tranquil gardens, leave a rose on the mass grave and gather your thoughts before heading back into the city."
Gorilla trekking tips
Natasha Preston, from our supplier, Exodus Travels:

"You only get to spend an hour with the gorillas due to the strict code of conduct put in place for their protection. Those sixty minutes will fly by! Before the trek, double check your camera battery is fully charged and make sure there's plenty of space on your memory card. That said, don't spend the whole hour taking photos. You're only likely to do this once in a lifetime, so take the time to enjoy this very special encounter through your own eyes, not just though a lens. I limited myself to thirty minutes of taking photos and then I put the camera down so I could simply sit there and soak up every precious moment with these gentle giants."
Tips on getting quality experiences
Tips on getting quality experiences
Paul Calcutt at our leading supplier of gorilla trekking vacations in Rwanda, Natural World Safaris:

"All the guides that we use are the best of the best. Some safari companies are more about offering a copper bath, but we are more about the experience, the wildlife viewing and the quality of the guides first. And our clients are too. That is not to say that luxury lodges and services are not available, they certainly have their place in a location such as this, just that our priority is always in providing luxury experiences. I would always recommend that people take more than one visit to the mountain gorillas. Every time is so very different from the others, after your first visit you will relax significantly and perhaps spend less time so focused on taking pictures but actually absorb the experience a lot more."
At Responsible Travel, we think the best people to advise our travelers are often... other travelers. They always return from our tours with packing tips, weather reports, ideas about what to do - and opinions about what not to.

We have selected some of the most useful Rwanda travel advice that our guests have provided over the years to help you make the very most of your vacation.

---

Try and book early, carry good hiking shoes, old pants and a good shirt, insect repellent and sunscreen.

"The cost is very high to see the gorillas, but it is worth it. You do get to see them and the experience is once in a lifetime. Plus, the journey there is also a great part of the experience as the drive is beautiful."- Jacqui Wilson

"Get fit!! Don't worry about the hotels food etc as all fantastic and take a smaller lens than you think when visiting any of the apes, monkeys etc and use the porters!!" - Chrys Mellor

"Don't be put off for traveling in short wet season. We went at the end of Feb and still saw many animals." - Chris Hehir

"Be aware that the gorillas can be quite high up. I personally found the walk from 2400m up to 3000m very, very testing."- Stephen Cragg

Don't over worry what you take. The trip is well run, food is great, accommodation works really well, and go with the flow. It's just the best escape from our western lives

"There are nettles on the trek to the gorillas. You are going through very thick underbrush and should have long, relatively thick pants and shirts so the nettles don't poke through. Our pants were light weight and the nettles got through to our legs."- Paul Oppenheimer

"Definitely take toilet roll and sweets as some of the journeys in the truck are long, maybe even a pack of cards. Wet wipes or hand gel is a must and make sure you enjoy the trip and don't spend too much time seeing it through the lens of your camera!"- Angela Platt

"Do hire a porter when trekking as not only will they carry your bag, but they're happy to give you a helping hand when the track gets muddy and slippy. In addition, you will be giving someone a day's income. Do your research on tipping before you go so that you're familiar with the going rates."- Siofra Brennan
More about Rwanda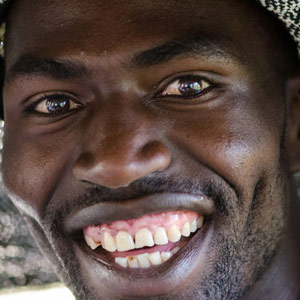 Find out what Rwanda is and isn't as you read our Rwanda travel guide which includes a map & highlights section to help you make the most of your time as you go on gorilla safaris and pay your respects at the genocide memorials which are located across Rwanda's central heartland.
Convert currencies