Our Rwanda gorilla safaris & vacations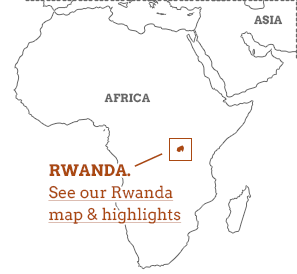 Rwanda is renowned for its carefully managed gorilla trekking vacations in Volcanoes National Park, as well as chimp tracking in Nyungwe Forest. And with the sale of sought-after permits and partnerships with guides and porters, your trip makes a huge difference not only to the protection of these animals, which are under constant threat of poaching, but also to local communities. For many visitors, it is the people and culture of Rwanda that have the strongest impact. Moving reminders of the genocide are everywhere, as are signs of reconciliation that show Rwanda is determined to focus on the future.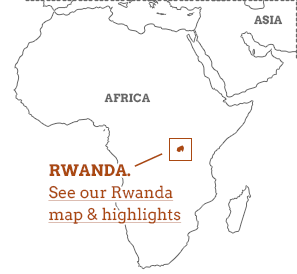 Our top Rwanda vacations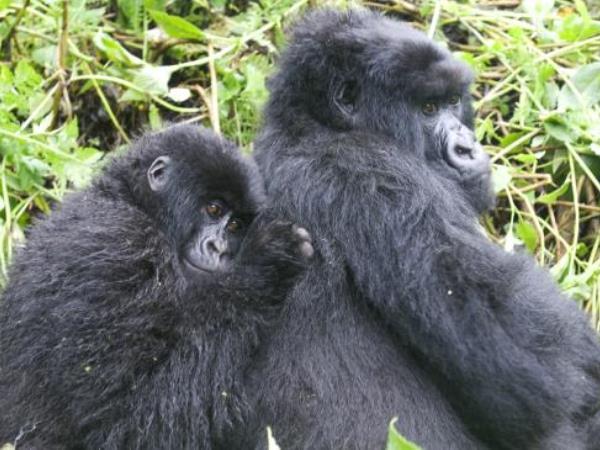 9 days
ex flights
Enjoy highlights of this amazing place with a turbulent past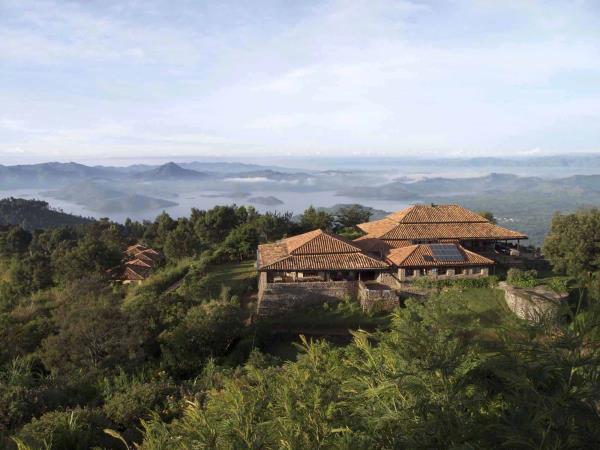 7 days
ex flights
Chimpanzee tracking, gorilla trekking & Lake Kivu relaxation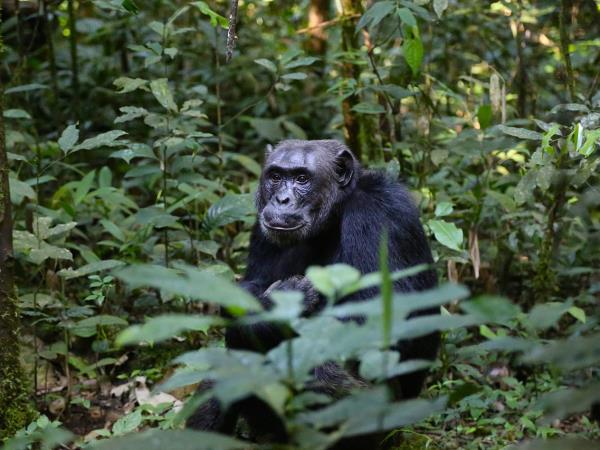 12 days
ex flights
Trek to mountain gorillas, then relax by the Indian Ocean
About our Rwanda safaris & vacations
Gorilla safaris in Rwanda
The American primatologist and conservationist Dian Fossey, who was murdered in 1985, is credited with bringing the plight of Rwandan mountain gorillas to wider attention, and possibly saving them from extinction.
Gorilla watching safaris
in Rwanda are well-managed, and could easily prove one of the most memorable moments of your life. But permits for a one-hour visit don't come cheap, and they sell out months in advance, so using a specialist company pays dividends. And by the way – if you have accessibility requirements, they're no barrier to gorilla safaris here, as porters can carry you in a throne chair.
Wildlife safaris in Rwanda
Gorillas hog the limelight – ironically, given how shy they are – but Rwanda's three national parks are absolutely teeming with other wildlife too. Nyungwe Forest National Park boasts one of Africa's highest canopy walks, an excellent way to spot the many primate species that hang around the treetops. And Akagera National Park, on the border with Tanzania, is a safari dream, with giraffes, zebras, hippos, crocodiles, and even the odd lion and elephant on display. Porters and guides are indispensable and, though not cheap, their services ensure that local communities view wildlife watching as a sustainable source of income.
Rwandan Genocide
Between April and June 1994, nearly 70 percent of Rwanda's Tutsi population was killed by Hutu extremists – an unspeakable horror that is explained across several grim and deeply moving Genocide Memorials such as those of the capital, Kigali. One legacy of the genocide was the Rwandan government banning ethnic distinctions in an effort to heal divisions – hence it's considered impolite to ask a Rwandan their ethnicity. While understanding the genocide is essential when visiting Rwanda, remember also that it is still so recent that many people will have lost friends and relatives, so it's usually best to avoid the subject unless it is brought up.
Volcanoes National Park
Rwanda's Virunga Mountains are one of only three places in the world where you can see mountain gorillas, and they are protected by the
Volcanoes National Park
. Gorilla watching safaris here are pricey (permit sales contribute to research, conservation and local infrastructure) and also require decent physical fitness. Accompanied by guides, porters and armed scouts, you'll be trekking through often thick undergrowth for several hours in each direction, depending on where the gorilla family is located. Each visit lasts one hour to minimise intrusion, but the experience of seeing the gorillas up close is so enthralling that it will feel like triple that.