It's no coincidence that Youssou N'Dour was briefly made Senegal's Minister of Tourism, his serene Mbalax music has put this diminutive West African country on the map, and visitors today can visit Dakar bars frequented by the singer-songwriter. But the significance of music here stretches far beyond light entertainment. Senegal's music has its roots in the tradition of griots – keepers of oral traditions and storytellers who use their songs, drumming and wit to make political commentary, reinforce customs, and spread gossip. Even Senegal's first president, Léopold Senghor, was a renowned poet.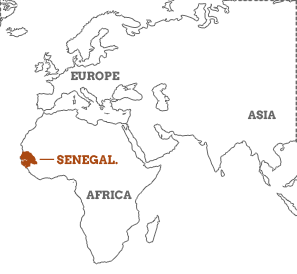 If you want to know what Senegal is like, listen to its music, popularised by Youssou N'Dour. Joyful, seductive, tropical – and foot-tappingly, hip swayingly addictive.

Our Senegal travel guide takes you along the rivers and roads of this West African nation, to meet its pastoral Tukolor of the Sahel, the animistic Dioula of the Casamance, and the swinging jazz bars and fusion cuisine of Saint Louis and Dakar. Senegal combines Christian and Muslim heritage, French and North African influence, forests and desert – into one fascinating, uplifting harmony.
Senegal is dominated by the Sahel to the north, the lush savannah of the Casamance region to the south of the Gambia, and the tropical coast to the west. It's not just the climate and scenery that changes, but the culture as well, making it worth venturing to both northern and southern regions during your Senegal vacation. Senegal's highlights are clustered in the west of the country, making them all easily accessible by road, by boat along the coast between the north and south, and by river cruise from Saint Louis along the border with Mauritania. National parks, busy cities, ancient mosques and semi-nomadic villages all offer the chance to get to explore the many sides of Senegal, so throw off any preconceptions and really get to know this diverse nation.
Our top Senegal Vacation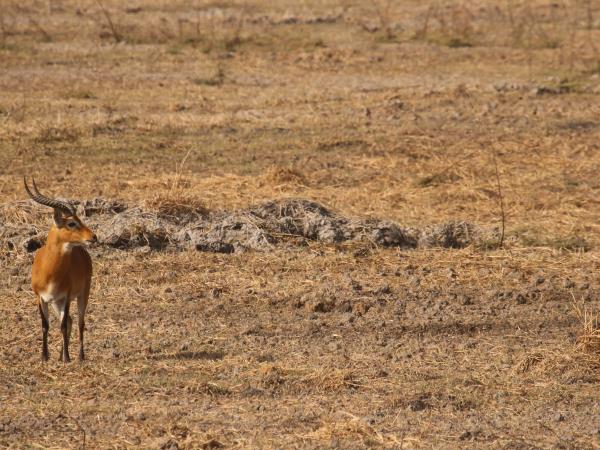 Safari into Senegal's wild Niokolo-Koba National Park
From
£

1395

to

£

3400
8 days
ex flights
Tailor made:
This trip can be tailor made throughout the year to suit your requirements
If you'd like to chat about Senegal or need help finding a vacation to suit you we're very happy to help.

1. Casamance
Senegal's southern arm is known as the Casamance region, and is reached by ferry from the north with possible dolphin sightings along the way. Arriving here you'll think you're in another country; Casamance is lush and green with sacred forests. Meet the Dioula, an animistic tribe whose fortified adobe homes dot the tropical savannah. You might even have an audience with their monarch.
2. Dakar & Gorée Island
A buzzing coastal city with a great vibe, you can slip into Senegalese life straight away in Dakar with an evening in one of the city's live music bars, and sampling local food, with its French, Portuguese, North African and Wolof influences. Check out the African art in the IFAN Museum, then board a boat for a poignant visit to Gorée Island, from where some 20 million slaves were shipped to the Americas.
Djoudj National Bird Sanctuary
3. Djoudj National Bird Sanctuary
This UNESCO-protected wetland is centerd on a lake surrounded by partially flooded streams and pools – habitat for around 1.5 million birds with 365 species, including pelicans, egrets, purple herons and spoonbills. Boat cruises are the best way to explore this incredible yet fragile oasis, and tours benefit local communities, encouraging them to continue to preserve these wetlands.
4. Fulani villages
The Sahel has long been the traditional home of the semi nomadic Fulani people. In Senegal, they live around the Ferlo Desert, covering most of the country's arid north. Tours here reveal how the lives of these herders revolve around zebu cattle, grazing them around the parched savannah. Homestays take place in traditional grass huts managed by the community for an authentic desert nomad experience.
5. Saint Louis
Surrounded by the River Senegal, this historic island city was once the capital of French West Africa. Take a caleche (horse and carriage) ride through its ochre and maroon streets, where colonial architecture stands beside Islamic and Christian buildings. In the afternoon, kick back on the Langue de Barberie, a 600km-long sand spit stretching to the Atlantic which is home to a local fishing village.
6. Touba
The sacred town of Touba is a Mourid Islamic stronghold and a wonderful place to learn about Senegal's 1,000-year-old Muslim heritage and three distinct sects, beginning with the striking Great Mosque. Conservative clothing should be worn by both men and women here, and alcohol, tobacco and music are forbidden in respect of this most sacred of towns. But obey these rules, and you will be welcomed.
More about Senegal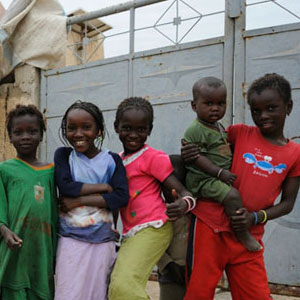 The best time to go to Senegal is during the winter dry season from November to March, when temperatures are marginally cooler and the Saharan harmattan wind blows away any trace of humidity.