Combining Somaliland & Djibouti
You'll have to ditch the booze before you cross the border from
Djibouti
into
Somaliland
. These neighbouring states may once have been part of the same country, but they're miles apart in attitude. "What I always say to people coming from Djibouti is forget about bringing any liquor," says Abdirizaq Abdullahi from our expert operator Somaliland Travel. "Djibouti is more westernised than Somaliland, and you have a lot of expats living there, as well as foreign military bases, so there are bars and cafes. In Somaliland that's forbidden, it's a more strict Muslim country."
The contrast between the two is part of what makes a
combined trip
so appealing. Not only do the landscapes change – from the otherworldly extinct volcanoes, turquoise salt lakes and limestone chimneys of tiny Djibouti, to the semi-desert, ancient rock art and crumbling sea ports of much larger Somaliland – but they're got their own distinctive character, too. For most travelers, Djibouti already feels like the ends of the earth, but in Somaliland you are treading even newer ground; it's one of the least visited countries in the world, so the appearance of a Western visitor is a big deal. "People in Somaliland are more curious so they'll just come up and say, 'you need to come to my house for some Somali tea'," Abdullahi says. "They really want to interact with foreigners." In Djibouti they're a little more used to seeing tourists but not so much that interactions become forced or jaded. At Lac Abbé , for example, tourists often chat to the semi-nomadic people that live there, with their guides acting as translators, but this happens organically. "We don't arrange opportunities to talk to local people, it just happens," he says.
Traveling in these remote areas, eating and sleeping in locally-owned places and traveling with local guides all contributes valuable revenue to two countries that very much need it, but this kind of small-scale tourism can have a positive impact in another way, says Abdullahi. "Somaliland can be very narrow-minded but what I notice is that because of tourism and interaction with travelers they have opened their minds a lot more, which is a very positive thing; they will gain some more knowledge of the world."
What does a combined tour of Somaliland & Djibouti entail?
Somaliland and Djibouti are among the most challenging destinations that we offer and they're not for Africa newbies. Both countries are underdeveloped and have few tourists, so travel here requires patience, flexibility and a sense of humour, something that you'll see reflected in your fellow tourists. "The people who visit are normally experienced travelers, who know the difference between Somaliland and Somalia, who want to have a unique experience and see something new. They are normally a bit older and have seen a lot of the world," says Abdullahi.
With little to no tourism infrastructure, if you want to get around both countries you'll need to be on a guided tour. This could either be tailor made, where you'll travel with your own private driver and guide and be able to tweak the itinerary to suit your needs, or a group excursion with a set departure, where you'll have a small band of adventurous travelers for company. Either way you'll be getting around in a 4x4 vehicle with a knowledgeable guide who can act as interpreter, as well as a driver who can get you to all the remote sites. When you cross over into Somaliland you'll be met at the border by a member of the Somaliland police force's Special Protection Unit, who will accompany you for all of your Somaliland journey.
For the most part you'll be staying in locally-owned hotels, which are simple, but clean and comfortable, and there will be a night or two spent camping in traditional Afar huts at Lac Abbé in Djibouti. Unlike neighbouring Ethiopia, the food in Somaliland and Djibouti isn't up to much and is even less exciting if you're a vegetarian. "Somali people like meat a lot," laughs Abdullahi. "They say, if there's no meat, it's not food." So you'll be in for a lot of it, usually served with rice and pasta. A recent influx of refugees into Somaliland has livened things up a little, though. "You'll find a lot of people from Syria or Yemen," he says. "They are also part of the community so in Somaliland you will now find some Syrian restaurants and some Yemeni restaurants and that makes the cuisine much better."
Highlights
When Abdullahi was a law student he returned to his country of birth to rediscover it from a traveler's perspective. "I decided to go back to Somaliland and go backpacking around the country, which was not very common back then," he says."I found that it had lots of beautiful places that other travelers would be interested in, and I wanted to do something positive for the country as well, that the local community would benefit from." Finding a lack of reliable Somaliland-based tour companies he set one up and spent several months exploring both Somaliland and Djibouti and designing itineraries.

He has high hopes in particular for tourism in Somaliland's coastal areas and offshore islands which he hopes to include more of in his tours. "There are some beautiful islands off the coastline near Zeila," he says, "and in the future this area has a lot of potential for tourism as it's totally undeveloped with beautiful beaches and mangroves and white sand."

All combined tours start in Djibouti City, touring the markets and harbour of this dynamic and surprisingly diverse urban center; but it's when you set off into the wilderness that the real adventure begins, with landscapes ranging from barren and otherworldly to green and lush.

Lac Abbé is a long drive from Djibouti City through the spectacular dried, cracked plains of the Grand Bara and Petit Barra deserts. According to Abdullahi, "The landscape looks very surreal, like you might see on Mars." Here hot springs bubble and rock chimneys up to 50m high belch out steam and sulphur. Staying overnight in a simple Afar camp allows you to see the amazing scenery lit up at sunset and sunrise, as well as giving you the chance to meet nomad families.
At 155m below sea level Lac Assal is the lowest point in Africa, but one of the high points of a Djibouti tour. A dramatic crater lake filled with bright aquamarine water, ringed by a massive salt field and encased by dark, dormant volcanoes, it's a dazzling sight.
Tadjoura is the oldest town in Djibouti, and an important port with a ferry links it with Djibouti City. It's a picturesque place, sitting below the green Goda Mountains, full of palm trees, whitewashed buildings and mosques.
Once an important Islamic mercantile trading port, Zeila, a short drive from the Djibouti border into Somaliland, is scattered with ruins that speak of its storied past, including one of the world's oldest mosques.
Markets dominate the center of Somaliland's capital city, Hargeisa, with major gold, livestock and khat (a plant chewed for stimulant effects) markets all worth a visit to soak up all the frenetic activity and chat to friendly traders. The memorial to the victims of Somalia's bombing of Hargeisa during the civil war in the 1980s is a must-see.

Las Geel, about an hour's drive northeast of Somaliland's capital, is one of the most important but least visited rock art sites in Africa. It's home to hundreds of Neolithic paintings that are striking for their bright colours and complexity.

Both a former ancient trading port and Cold War Russian base, coastal Berbera's shabby exterior hides an old quarter full of crumbling Ottoman and British era buildings as well as a beautiful beach with access to lively offshore reefs.
Our top Somaliland Vacation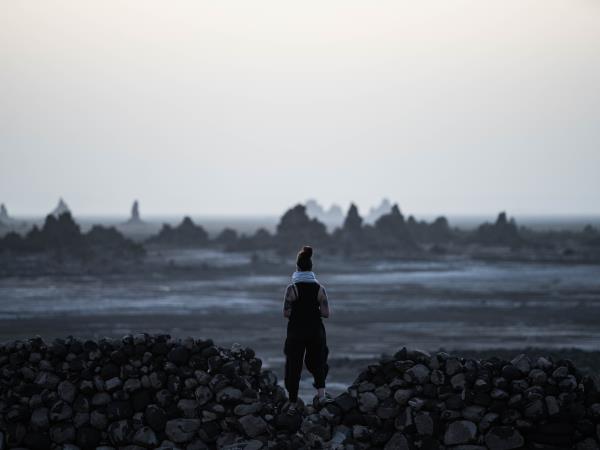 A pioneering overland journey through Djibouti & Somaliland
From
US $

2750
10 days
ex flights
Tailor made:
This trip can be tailor made throughout the year to suit your requirements
If you'd like to chat about Somaliland or need help finding a vacation to suit you we're very happy to help.

Practicalities
"People are surprised about how safe Somaliland is," says Abdullahi. "Money changers will just leave their cash on the streets if they have to go away and traders will also do the same with gold and jewellery. So really, it's a safe country… and when tourists see that they are surprised, they say that that wouldn't happen in the UK or in the Netherlands."
That being said, most western governments, including the UK's
Foreign and Commonwealth Office
, advise against all travel to Somaliland, and all but essential travel to the capital, Hargeisa. This is because it is not recognised by the international community as a self-governing state and is seen as part of Somalia, which has been a no-go area for tourists for years – frustrating for Somaliland, which has remained largely peaceful over the past two decades, and tried hard to ensure that visitors are safe within its borders. "We always have a special police unit member that goes along with the tour for security purposes, " explains Abdullahi. "That person doesn't do much, it's just a mandatory rule from the government. The travelers like to take pictures of the policeman with the AK47, which is fun for them, but it's really not needed."
Remember that Somaliland and Djibouti are both Islamic countries and Somaliland is under Sharia law. Men shouldn't wear shorts and women should dress conservatively, covering arms and legs. Although it's not compulsory for women to cover their heads in either country, it's best to do so in Somaliland, as it can cause offence, though local people will usually be too polite to speak out.
More about Somaliland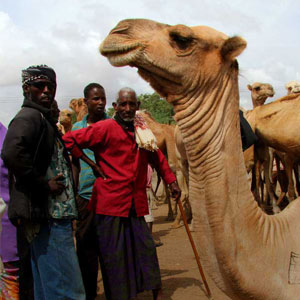 A little too hot to handle during the summer months, the best time to visit Somaliland is from October to March.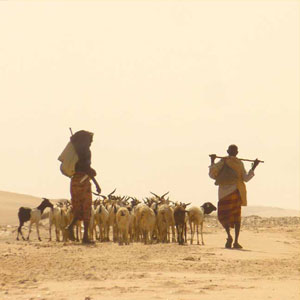 Rarely visited and widely misunderstood, the Republic of Somaliland is not yet recognised as an independent country by the rest of the world.
Hidden in Somaliland's semi-desert, Laas Geel contains some of the best-preserved rock art in Africa.