Laas Geel rock art in Somaliland
A handful of local men live at the ancient rock art site of Laas Geel, acting as security guards, caretakers and occasional guides. This is one of the most impressive rock art sites in Africa, yet Somaliland is so far off the tourist radar that few people outside the country know about it, and it remains largely unprotected. "There is a little security there," says Abdirizaq Abdullahi from our expert tour partner Somaliland Travel. "There's one guy in particular that has lived there for a very long time and can tell visitors about the rocks; but it's also deteriorating a little, because the government doesn't have the funds to take care of it." The international community's refusal to recognise Somaliland as an independent state means that Laas Geel isn't on course for UNESCO World Heritage protection anytime soon either.
Accessed by a pockmarked highway and then a dirt road, through arid semi-desert northeast of the capital, Hargeisa, Laas Geel is the closest thing Somaliland has to a must-see. It's like stepping into an open-air art gallery, where sandstone rock formations become canvases for hundreds of Neolithic paintings from one of the world's oldest pastoral traditions. "You can't go to Somaliland without visiting Laas Geel," Abdullahi says. "There are people who visit that say that they have been to lots of rock art sites but that they have never seen anything like it because it's so beautiful." More visitors are needed if Laas Geel is to be protected for future generations. Neither local people nor those in the tourist industry want to see the site swamped, but by adopting a sustainable approach and with modest investment Laas Geel could bring in much-needed foreign currency for the Somaliland government, as well as jobs for local people.
What does a visit to Laas Geel involve?
Look out at the landscape surrounding Laas Geel and all you'll see are vast, dry plains of rocks and scrub. "Laas Geel is in a wild and beautiful area so you won't see people there, and you don't hear any noise so if you are there by yourself; it's very serene," says Abdullahi. Yet despite this feeling of remoteness, Laas Geel is only 40km, or just over an hour's drive from the capital Hargeisa, and can be visited as a day trip. You'll need to travel on an organised tour by 4x4, and you'll be accompanied by an armed police guard, as is the rule for all tourists traveling around Somaliland. You'll likely have a guide with you, too, who'll be able to tell you about the history of the site, but if not one of the local caretakers can tell you about the paintings – one of them has lived at and taken care of the site for more than two decades.
"Some people spend several hours there, the rock art lovers. But in general, you need one or two hours there," says Abdullahi, though he points out that some of the caves are more difficult to access than others. "If you want to see all the different panels, you also need to climb and not everyone is able to do this. The infrastructure is not yet there so you need to do some work in order to get around, although the main panel is accessible," he says.
Although it had been known to the Somalis for centuries, Laas Geel only came to the world's attention after a team of French researchers were guided there by local villagers while conducting an archaeological survey in the region in 2002. The paintings cover a dozen rock caves, and they date from the Neolithic period, when this parched section of the Horn of Africa was green savannah full of wildlife. Stunningly well-preserved, they depict wild animals and decorated cattle, and are thought to be the work of the herders who lived here between 5,000 and 10,000 years ago. In the modern era, Somaliland has been almost totally off the tourist map; as a result, there are few signs of any human damage in Laas Geel, and the region's dry climate has also helped to preserve the paintings, as Abdullahi explains, "The rock art is very beautiful with very bright colours," he says. "It's very difficult to imagine that they are thousands of years old because they look so clear and so vivid."
Other rock art sites
"There are other rock art places in Somaliland that we visit, and we work closely with the minister of tourism on this," says Abdullahi. "For example, I sometimes go with them when they discover new rock art places. They estimate that they have visited more than 100 rock art sites in Somaliland, but they expect that there are much more, as there are so many remote places."

For now, the other significant rock art site in Somaliland is Dhagax Khoure, lying 45km northwest of the capital and 15km off the main road, this was the country's star attraction before the discovery of Laas Geel in 2002. Scattered across a rocky outcrop are a handful of panels, with images dating back 5,000 years including cows, giraffes, sheep and humans holding bows. The colours and the complexity of the paintings are much less striking than those at Laas Geel, but they're interesting nonetheless, and the eerie landscape of desert and scrub, punctuated by striking granite boulders, makes them all the more atmospheric.
Our top Somaliland Vacation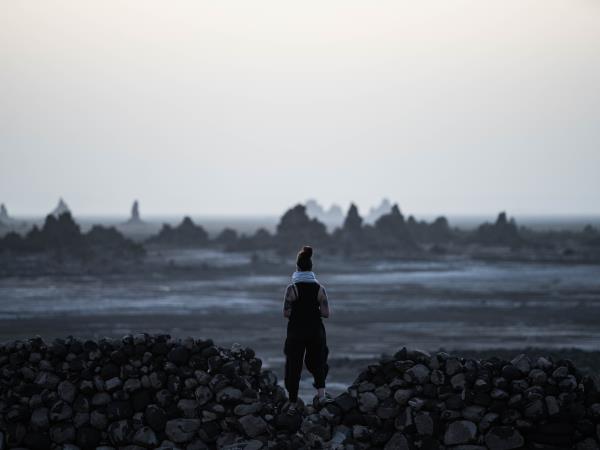 A pioneering overland journey through Djibouti & Somaliland
From
US $

2750
10 days
ex flights
Tailor made:
This trip can be tailor made throughout the year to suit your requirements
If you'd like to chat about Somaliland or need help finding a vacation to suit you we're very happy to help.

Practicalities
The rock paintings at Laas Geel are in excellent condition and keeping them this way is crucial. Don't use a camera flash, remember not to touch the paintings or anything inside the caves, and don't get too close either, as the humidity in your breath can damage the ancient rock paintings and dull the vibrant colours

The best time to visit is from October or November through to March, when temperatures reach the high 20°Cs, but can drop as low as 5°C overnight. May to September is baking hot and travel in Somaliland is hard going.
More about Somaliland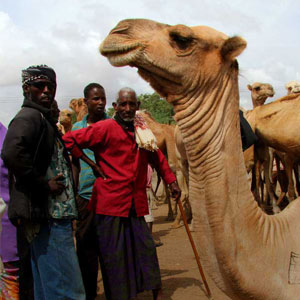 A little too hot to handle during the summer months, the best time to visit Somaliland is from October to March.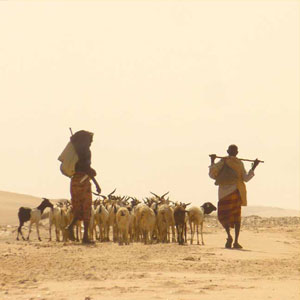 Rarely visited and widely misunderstood, the Republic of Somaliland is not yet recognised as an independent country by the rest of the world.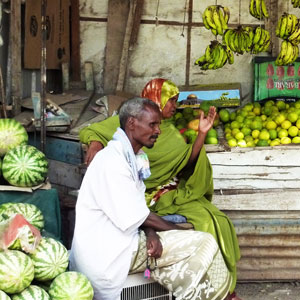 If you've made it as far as Somaliland, then adding on a tour to Djibouti makes sense.