South Downs National Park guide
---
2 minute summary
For anyone who lives in the towns and cities of southeast England, the South Downs National Park is a priceless rural refuge. Thereís a timeless appeal to its gentle landscapes; it reminds us of an era when cars and mobile phones were less important and the days felt longer and lazier.
The grassy-topped wave of hills which give the park its name are magnificent, but thereís far more to the South Downs National Park than the South Downs. The park also includes the woodlands, hedgerows and lowland pastures of the western Weald, several glossy rivers and a short but glorious band of white cliffs, the Sussex Heritage Coast. Around a quarter of the park is covered in trees, making this the most thickly wooded national park in Britain.

This dynamic, diverse region is a place to connect with the countryside, striding up hillsides or along leafy lanes, visiting low-beamed pubs, paddling on pebbly beaches and feeling the salt on the breeze.
What we rate & what we don't
---
Our best & worst of South Downs National Park vacations
Underrated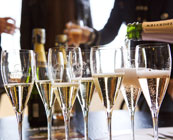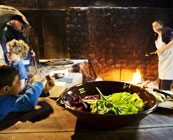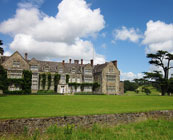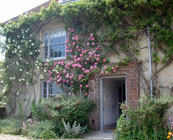 English wine
Joining the ranks of established wine producers like Ridgeview, the arrival of a substantial new vineyard Ė Rathfinny, just outside Alfriston Ė has boosted the parkís reputation as a winemaking region to be reckoned with. Hampshire and Sussex already produce some great small-batch vintages with distinctive orchard or elderflower flavours.
Foraging & crafts
Re-skilling in ancient country lore may still be niche, but itís catching on fast. Experts are on hand to teach you how to plan a route using a map, compass and observation skills, throw a pot or expand your foraging know-how beyond blackberry picking. The Weald and Downland Open Air Museum is a good place to start, with craft skills, rural trades and Tudor cooking demonstrations.
Parham House
Somewhat overshadowed by its grand near-neighbour, Petworth, just ten miles away, Parham is a charming manor house, set in a deer park, with beautiful walled gardens, tended by passionate horticulturalists. Fresh flowers from the cutting beds fill the elegant public rooms with colour.
Bloomsbury in Sussex
The beautiful countryside between Lewes and Alfriston was a source of great inspiration for Vanessa Bell, Duncan Grant, Virginia Woolf and their Bloomsbury Group associates. Their creative legacy lives on at Charleston Farmhouse in Firle, St Michael and All Angels Church in Berwick, The Monkís House in Rodmell and in the regionís many artistic and literary festivals.
Rated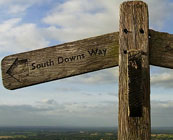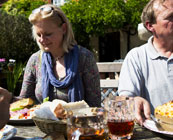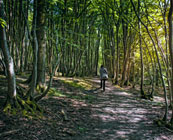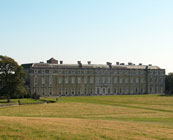 South Downs Way
Youíll feel on top of the world on this magnificent National Trail Ė the only such trail entirely within a national park. Around 160km long, itís easy to break into chunks. It follows the spine of the Downs from Winchester to Eastbourne, with an extra loop at the Sussex Heritage Coast. It was Englandís first bridleway National Trail; walkers, cyclists and horse riders can all enjoy it.
Country pubs
Diving into a quaint little pub to get cosy after a winter walk, or chilling out in a flower-filled beer garden on a warm, sunny day Ė these are quintessential South Downs National Park experiences. The park doesnít do chain pubs plugging alcopops. Expect low beams, inglenook fireplaces, real ale, tasty food, woodsmoke, muddy boots and dogs.
Woodland walks
Ancient woodlands nestle on the chalk hills and lowlands, golden in autumn and ringing with birdsong in spring, when bluebells carpet the ground. Kingley Vale National Nature Reserve is a particularly Tolkienesque experience of gnarled and twisted trees, or try the evocatively named Serpent Trail on the Black Down, whose hills and heathers have inspired poets and dreamers, including Alfred Lord Tennyson.
Petworth House
Set in a 700-acre park, Petworth is rightly famous for its grand scale and its outstanding collection of paintings, sculptures and decorative features. These include works by JMW Turner, which form part of what the National Trust describes as its finest collection of pictures. It also gives you a glimpse into the mechanics of 18th and 19th century life below stairs (or, in this case, across the courtyard).
Overrated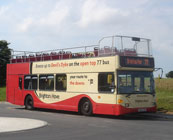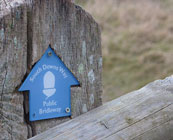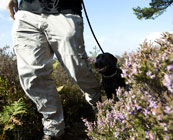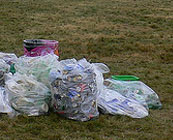 Driving
You really donít need to bring your car to the South Downs National Park, let alone use it to get around. With a little planning and patience, you can have a brilliant time getting around by train, bike or on foot. Bus services are decent, particularly in the east of the park. Staff at local accommodation options are usually clued up about routes and can offer advice.
Wandering off the paths
Visitors who donít keep to designated rights of way can cause erosion and disturb wildlife and livestock. The same applies to any drivers who practice illegal off-roading. With so many outdoor activities on offer here, why choose one thatís noisy and polluting? To enjoy the National Park without having to follow any trail, look for the Open Access Land signs or the orange areas on OS Explorer maps.
Four-legged freedoms
The South Downs may be a wonderful place for dog walkers Ė but in order to keep it so, owners should be responsible and respectful. This includes keeping dogs under control or on lead around livestock Ė especially at lambing time; picking up after the dog and not disturbing wildlife such as ground-nesting birds.
Rural raves
A small minority think itís cool to off-road into the park and blow the tranquility to bits with loud music and litter. We donít. Thankfully, antisocial gatherings are rare, but those that have taken place have damaged the environment and raised hackles in the community. The 2014 illegal rave at Devilís Dyke, for example, will take the rare chalk grassland up to a decade to recover from.
Food, shopping & people
---
Travel like a local on your South Downs National Park vacation
Eating & drinking
---
The vogue for craft beer is in full swing here Ė dozens of microbreweries asre dotted around. The National Collection of Cider and Perry is a barn where you can taste or buy up to 100 varieties fresh from the keg.

Practically every town has a farmersí market. Hampshire has a particularly active network and Winchesterís twice-monthly gathering is one of Britainís biggest. South Downs venison and game are products that have shaped the landscape you see today. Local lamb is particularly succulent.

South Downs sparkling wine is so impressive, it sometimes

beats French Champagne

in blind tastings
People & language
---
Hampshire and Sussex dialects have more or less died out, but memorable phrases linger on, such as the old Sussex motto We wunt be druv meaning ďDonít push us aroundĒ.

Many local place-names are based on Anglo Saxon words or fragments of dialect. Here are some common ones:
bourne
=
river

croft
=
smallholding

dean, den, dene
=
valley
dun, don
=
down or hill

hurst
=
wood

mere =
lake, pool or marsh
ton, tun
=
homestead

weald =
forest

wick
=
village
worth
=
farm

Gifts & shopping
---
Distinctly local gifts include trugs (baskets made from slats of willow on a chestnut frame) and produce such as High Weald Dairy cheese, Harveys ale, Lurgashall mead or wine from the
Breaky Bottom
,
Stopham
or
Ridgeview estates.
Look out for art and craft trails and open studio events where you can buy direct from the makers, such as Art in Ditchling (May), the Arundel Festival Gallery Trail (Aug) and Lewes Artwave (Aug-Sep).
Several cities, towns and villages in and around the national park belong to the Fairtrade network. These include Arundel, Brighton and Hove, Chichester, Eastbourne, Lewes, Petersfield, Pulborough, Seaford and Winchester.
The park is a rural region where

landscapes and lives are closely intertwined

, but itís close enough to a clutch of cities to feel

sophisticated and connected
How much does it cost?
---
100g round of Sussex Slipcote organic sheepís cheese: £2.95

Cream tea in a village cafť: £4.50

Pint of real ale in a country pub: £3.80

All day Discovery ticket for local bus services:
£8.50 (adult), £7 (child), £16 (family, up to five)

Off-peak DaySave train ticket: £15 (adult),
£2 (accompanied child), £30 (group, up to four)

A brief history of the South Downs
---
The creation of the South Downs National Park was a conservation initiative that took a century to gel. The seeds were planted in the early 20th century, when appreciation of the great outdoors began to grow and artists, writers and thinkers such as the Bloomsbury Group escaped London to seek peace and inspiration in the rural landscapes of southern England.
Read more ▼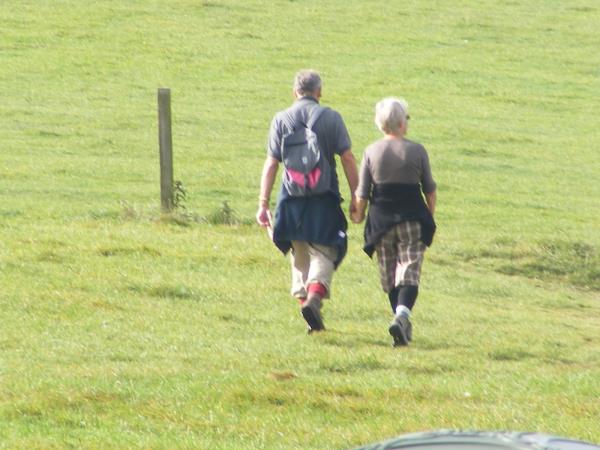 Walk The South Downs Way in Southern England.
From
£

980
11 Days
ex flights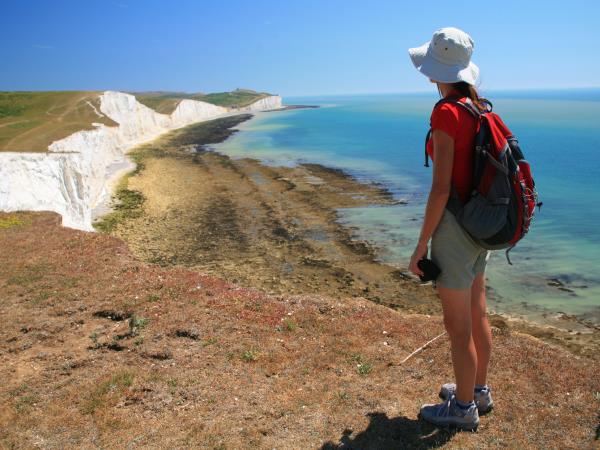 The complete South Downs Way, stretching for a hundred miles
From
US $

1399
10 Days
ex flights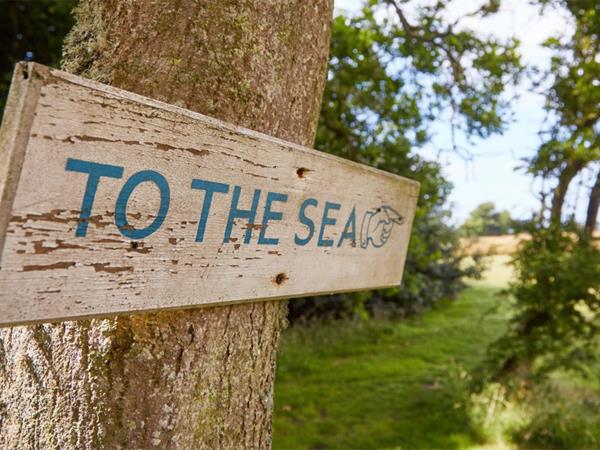 E-bike through the best of Britain's vineyards
From
£

1395
6 Days
ex flights