Spain wellness vacations guide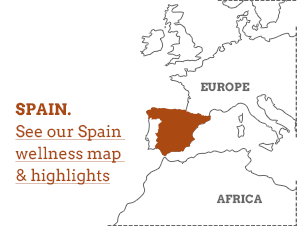 You get up, and go through the motions: commute, work, commute, sleep. Until one day, you don't. You wake up and the sun is shining for the first time in weeks. You go through different motions, healing ones: yoga postures, Pilates poses, meditations. You look up and you can see that the mist has burnt off the mountains. It's going to be another roasting day in Spain, and you're ready to embrace every second of it.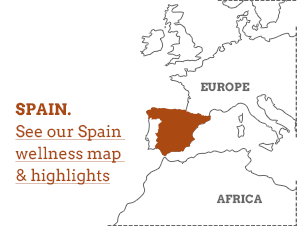 People arrive knackered. They want to feel held. We've created a space where they can just let themselves be. There's no pressure. They don't have to lift a finger. We try and look after people as best we can. We know what it's like.

– Nicole Stone runs Yoga Breaks in Spain, one of our yoga specialists.
Many of the best small retreats are decades in the making, and almost half their guests come back. Their secret? They're often run by people a lot like you – expats who are done with the rat race, and are seeking a new way to live. They are compassionate and passionate, helping a revolving door of the stressed out and overworked.
Our Spain wellness Vacations
The wellness boom is bringing more sustainable tourism to Spain, especially popular vacation areas, where the collapse of various budget vacation companies has left many problems. "A few years ago when Spain was going through its economic crises, local businesses were really struggling. I'm really glad that we work with small local families who have been here for years. I think it adds to the experience, rather than going through some hotel chain or large venue," Nicole Stone, founder of Yoga Breaks in Spain, our specialist vacation company, explains.

Small companies like Nicole's give back in lots of little ways, too – a shared interest in organic, seasonal produce means they buy plenty of luscious local veg. When you're a qualified nutritionist, like Namit Kathoria, who runs our specialist yoga retreat Yoga Sutra Shala, it's vital. "Everything we make is plant-based, and nothing comes from more than 25km away," he says. "Our olive oil comes from our friend Marino. He's 6km away, higher up the valley where there's more rainfall."

That's the other benefit of a small retreat: spending time with generous founders. Your group will probably be the only one on the property, so you get plenty of personal attention. "We don't want to overstretch ourselves," Nicole said (ironic, perhaps, when her company offers at least two yoga classes a day). "That's another reason we don't run too many retreats. We've got a lot of time for people. We give them as much as we possibly can. People leave us feeling like they've had a really good hug."
Small companies don't necessarily mean small premises either. When we spoke to Namit, from our specialist yoga break company Yoga Sutra Shala he was taking an evening walk in his gardens. There was a light November rain falling so he sheltered under a tree. "We found this 800 year old building in the mountains," he enthused, "the owners had had a similar philosophy to us and there was a wish tree in the garden. As far as we know, no one has ever used chemicals on its soil. There are olive trees, orange trees, carob trees."
Julie Slade, director of The Ultimate Retreat Company prides herself in offering enormous apartments for each of her guests. Her vision is complete privacy and peace for people who give too much in their daily lives: "I want people to know they have a really secure, safe environment," she says. If this sounds good, you better book.
Our top Spain wellness Vacation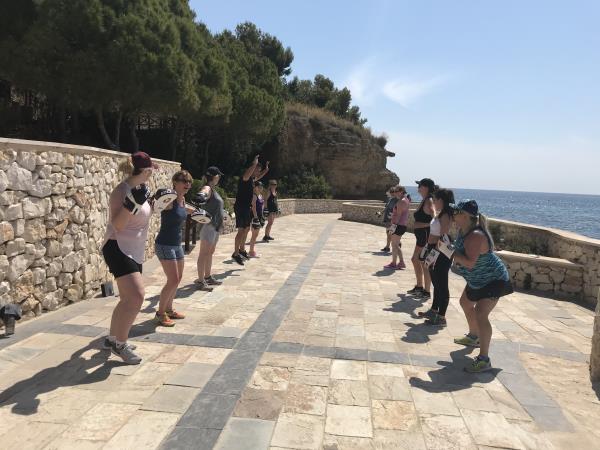 Luxury holistic health fitness & wellness retreat Spain
From
£

1295

to

£

1495
7 days
ex flights
Small group travel:
2023: 14 Jun, 21 Jun, 6 Sep, 20 Sep, 4 Oct, 18 Oct, 25 Oct
If you'd like to chat about Spain wellness or need help finding a vacation to suit you we're very happy to help.

Go on a wellness vacation if…
...you're no wellness expert. Beginners are very welcome on wellness retreats. You don't have to have done regular yoga classes.
...you're unfit… or stressed, or unwell, or burnt out. Or you just want a vacation.
...you're solo. Wellness vacations are super accommodating, whether you're a solo travelers or taking your mum along. And outside the classes, there's as much or as little socialising as you like.
Don't go on a wellness vacation if...
...you don't want to self-reflect. Staff can help you the most when you're able to tell them what you need – it's what makes smaller retreats so great and personal. ...you're yoga averse. A lot of people swear by the beneficial effects of yoga – and many retreats open and close each day with a session. For the converted, this is heaven. If it's not for you, you risk being a grumpy minority. ...vegetarian home cooking is not your idea of fun. Fresh local fruits and vegetables, a classic vegetarian paella, homemade olive oil…basically, you'll get everything but the beefsteak.
Less taxing wellness retreats, like yoga breaks, can be done throughout the year, but summer can be really, really hot in Spain so if you want to hike as well, you might want to look early or late in the season. Retreats in Alicante and Malaga will be roasting and humid in July and August – or may be closed for a summer break. May and October are popular, and lovely, times to go. Wellness vacations are great off-season breaks – it's a quieter time for you, and a great way to extend the tourism season and take the pressure off popular areas.
More about Spain wellness