BEST TIME TO VISIT TAIWAN
---
TEMPERATURE & RAINFALL
Did you know about...?
---
The Dragon Boat Festival takes place on the fifth day of the fifth lunar month – usually May or June – and finds contestants across Taiwan taking to rivers in a series of organised races to honour the life of former royal advisor and patriotic poet to the Chu dynasty, Qu Yuan. After becoming exiled, Qu Yuan discovered that not everyone shared his patriotism and so he took his own life in the Miluo River, on mainland China. In order to keep fishes, dragons and evil spirits from eating his body, local villagers took to the water and threw rice, banged drums and splashed their paddles. This tradition continues to this day with colourful dragon boats racing and making as much noise as possible.
THINGS TO DO IN TAIWAN
---
WHAT TO DO IN TAIWAN, & WHAT NOT TO
Things to do in Taiwan...
---
Night markets in Taiwan are where everyone comes to meet, eat and shop as brightly-lit streets fizz to a sizzling, steaming, smoking soundtrack interspersed with hawker shouts and speakers blaring out folk classics and modern Mandopop. Shilin in Taipei, at Jiantan MRT station, is an excellent example with everything from soup, sausages and stinky tofu vendors to video-gamers and Hopi ear candle sellers making the most of the crowds until just after midnight.
Aside from well publicised hiking trails in Taroko National Park and around Sun Moon Lake, Taiwan also boasts numerous hidden routes leading out of urban areas and into forest-clad hillsides where religious shrines, veggie plots and exercise equipment appears at the end of well worn and steep steps. If you're looking for more of a hiking challenge, head to Yangmingshan National Park in the north or Yushan National Park in central Taiwan, and you won't be disappointed.
From mountain bends to corner stores - temples in Taiwan appear as readily as students riding scooters, and a guided temple tour is one of the best ways to learn more about Taiwan's devotion to Taoism, Buddhism and Chinese folklore. Wen Wu Temple on the shores of Sun Moon Lake and the Confucius Temple on Nanmen Road in Tainan are just a couple to keep a look out for, although stroll around city streets or hike up a mountain footpath and you're bound to stumble upon a few more.
Things not to do in Taiwan...
---
Stick to central Taipei. Some of the suburbs surrounding central Taipei are really worth investigating further with lakeside walks in Neihu on the Wenhu Line and hot springs at Beitou on the Tamsui-Xinyi Line certain to provide a much more authentic example of life outside the capital. Of course, getting out of Taipei, completely, is also essential with trips south to the cities of Tainan and Kaohsiung offering cultural contrasts as you cross the Tropic of Cancer.
Avoid stinky tofu. Although it really does live up to its name, stinky tofu actually tastes ok, sort of, and if you're looking to experience Taiwan, like a local, then hold your nose, shut your eyes and open your mouth to a weird and wonderful world of 'unique' cultural cuisine. Skewered duck tongues, deep-fried chicken feet and the far more palatable, bubble tea and coconut snow ice, are all worth trying, if you're brave enough.
Keep yourself to yourself.Taiwanese folk are so friendly and all you have to do to meet someone is open a map or Lonely Planet and stand with a confused look on your face and a smiley student will pop along in no time at all. Although some teens can be shy and avoid chatting, unless pushed, there are plenty more who'd love the opportunity to practise their English as they welcome you to Taiwan and ask you questions about your stay as well as your marital status.
TAIWAN HOLIDAYS ADVICE
---
TIPS FROM OUR FRIENDS IN TAIWAN

Stef Studley, from our supplier Regent Vacations, shares her personal experiences and recommendations for responsible travelers looking to take a vacation in Taiwan:
Why join a small group tour?
---
"Small group tours often work out more affordable. They cover the majority of Taiwan's natural and cultural highlights as well as offering ease of travel and the avoidance of any language barriers. The rail network is extensive and efficient in Taiwan but it can be tricky to figure out which train to catch. A small group tour takes out the hassle and gives you peace of mind so you can sit back and relax rather than worrying whether you're on the right train etc."
Taiwan vs. China
---
"Taiwan has a more laidback feel than mainland China and is extremely friendly. The simple fact that the country and the towns and cities are smaller, without so many local crowds, makes it easier to navigate and, in my opinion, projects a more welcoming attitude to visitors. Taiwan is also extremely green, which took me by surprise, to be honest, and the food was so much tastier than anything I've tried in mainland China."
Hanging with the locals
---
"If you want to meet people in Taipei I'd recommend eating out at street food stalls and night markets, rather than the high rise malls. Also make the most of the highly efficient metro system as well as the great bar (and karaoke) scene which also features several 'cat cafés' that have only just started springing up around the city."
Trekking
---
"If you like getting outdoors then you've come to the right place as outdoor adventure pursuits are very popular with Taiwanese. I'd recommend hiring a bike and cycling around Sun Moon Lake or hiking in any of the country's nine national parks, as just a couple of excuses to get out and explore like a local."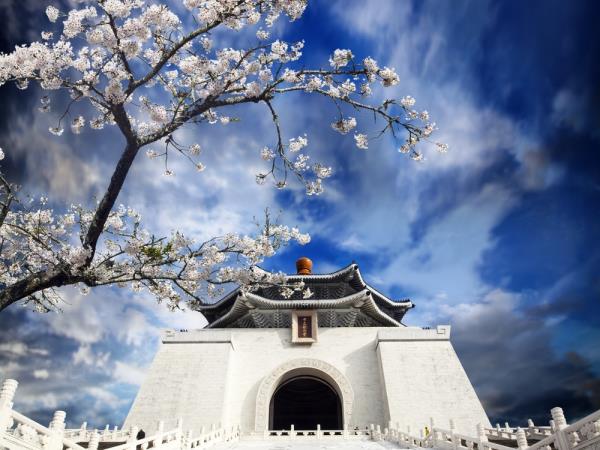 A comprehensive small group tour of Taiwan
From
US $

1180
7 Days
ex flights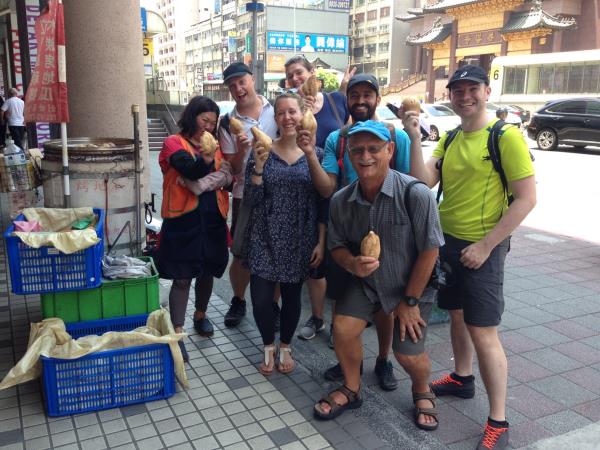 Travel to the heart of tantalising Taiwan
From
US $

2490
11 Days
ex flights