What is the food like in Taiwan?

The cultural heritage of Taiwan's food slips back to the Fujian and Jiangxi provinces in southeast China like a lusciously long and thick
udon
noodle caught between two bowls of soup.

However, it's not just China that can lay claim to the island's fabulous variety of food. Japan and indigenous Taiwanese traditions have played no small part in creating the cuisine that you'll find today. And wander into Taipei's air conditioned shopping malls or Seven Elevens and you'll soon see how Western influences have also crept into Taiwanese fast food choices.

As a relatively small, subtropical island, seafood figures significantly on most Taiwanese menus. Squid, oysters and cuttlefish can all be found in classic dishes. Pork and chicken are the island's meats of choice although vegetarian restaurants are common, thanks to over half of Taiwan's population being either Taoist or Buddhist. These offer very affordable dishes on sushi bar-style conveyor belts.

Stroll around any food market and you'll be presented with a beak-to-feet, nose-to-tail, and literally everything-else-in-between, selection of ingredients. These markets can take some getting used to with livestock, intestines and seasonal green vegetables and herbs found side by side with chopping blocks and free-flowing hosepipes.

Taiwanese people have learned to be resourceful; nothing is wasted. This doesn't just stem from survival: it comes from a deeper respect for animals, nature and life on earth. Taoists are the guys who are credited with inventing tofu – although whether they'd approve of stinky tofu is something you'll have to find out for yourself.
Our Taiwan Vacations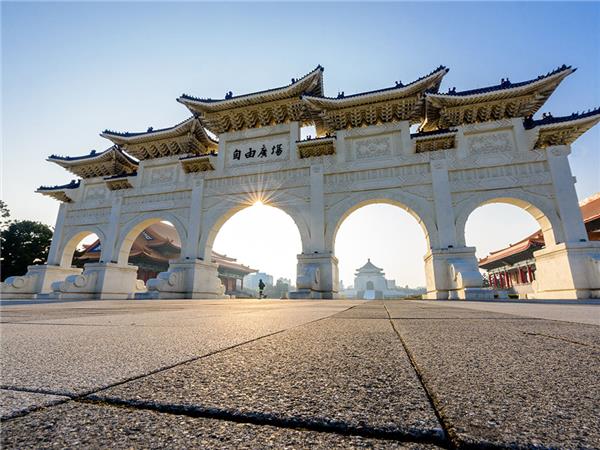 Travel to the heart of tantalising Taiwan
From
US $

2746

to

US $

3915
11 days
ex flights
Tailor made itinerary to Taiwan's national parks
From
£

2495
13 days
ex flights
Beef noodle soup
While many Taiwanese refrain from eating an animal more commonly associated with agricultural work, beef noodle soup is actually considered, by some, to be Taiwan's national dish. It was introduced here by an influx of Sichuan veterans, fleeing the civil war in China, way back in the early 1940s. Each September there's even a beef noodle festival celebrated in Taipei's restaurants, shop houses and street food markets.
Oyster omelette
Omelettes are popular in Taiwan, just don't expect cheese fillings and ketchup on the side. Oysters and shrimps are key ingredients here, with chilli sauce and lime juice upgrading traditional omelettes from bland to blimey. Oyster omelette is a great local favourite to get your teeth into and the perfect introduction for travelers looking to try something new, but not too daunting, in the night markets' open air kitchen restaurants.
Gua bao
Gua bao is not originally from Taiwan – Fuzhou in China's Fujian Province claims that accolade – however, this steamed bread meat bun (bao means bun in Chinese) is sold at street food stalls all over the island. The Taiwanese variation commonly uses sticky fried pork, crushed peanuts, pickled veg and coriander. Annual Weiya celebrations are a popular time of year for gua bao to be served at traditional banquets, particularly by employers thanking staff for their hard work throughout the year. Colloquially known as 'tiger biting pig', due to the look of the white steamed bun resembling a tiger's jaws, eating gua bao is also thought to get rid of bad luck and bad deeds so the muncher can face the new year with a clean slate, and plate.
Bubble tea
Thought to have been invented in Taiwan in the 1980s, bubble tea is a classic drink to keep you going on a tour of Taipei or Tainan. Usually served with a super wide straw, so as to suck up the fat tapioca balls, bubble tea comes hot or cold, with or without milk, and can be found in tea houses and hole-in-the-wall franchises across the island. Energy and fruit juices are also served alongside – tangtastic! Just remember to recycle responsibly, but don't even think about counting the calories.
Stinky tofu
Hold your nose for this Taiwanese 'delicacy' that's served grilled or deep fried but always outside, for reasons that will become obvious. Stinky tofu is made from fermented tofu, and gives off a smell that's reminiscent of unwashed sports socks left behind in changing rooms. Once the favourite of the Qing dynasty, it's now far more popular with day trippers to Danshui, on the coast. It actually tastes pretty good, a bit like a ripe Camembert; just hold your breath and go for it.
Eggs
Taiwan has some pretty interesting ideas when it comes to eggs. Firstly, go to any Seven Eleven and you'll find a batch of them bubbling away nicely in a vat of tea. If tea's not your cuppa then try an 'iron egg' that's been continuously boiled in soy sauce and numerous spices before being left to go dry, dark and chewy. Finally, chomping into a 'century egg' – or 'hundred year old egg' or sometimes a 'thousand year old egg' – is definitely worth the wait. Although not preserved for quite as long as the name may suggests, these eggs produce a creamy, truffle-like yolk, which is sometimes served on top of cold tofu or stir fried with veg.
Our top Taiwan Vacation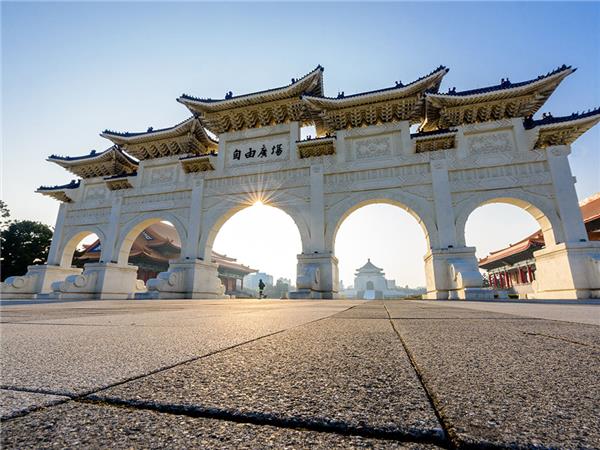 Travel to the heart of tantalising Taiwan
From
US $

2746

to

US $

3915
11 days
ex flights
Small group travel:
2023: 23 Oct, 26 Oct, 30 Oct, 2 Nov, 9 Nov, 13 Nov, 16 Nov, 20 Nov, 27 Nov, 11 Dec
2024: 25 Jan, 29 Feb, 7 Mar, 14 Mar, 21 Mar, 28 Mar, 6 Apr, 11 Apr, 18 Apr, 27 Apr, 2 May, 9 May, 23 May, 13 Jun, 27 Jun, 12 Sep, 14 Sep, 19 Sep, 26 Sep, 3 Oct, 17 Oct, 19 Oct, 24 Oct, 26 Oct, 31 Oct, 7 Nov, 14 Nov, 18 Nov, 21 Nov, 28 Nov
If you'd like to chat about Taiwan or need help finding a vacation to suit you we're very happy to help.

You can't walk down a suburban street in Taipei, Tainan or Kaohsiung without the waft of barbecued pork, boiled noodles or stir fried vegetables. Especially around religious and seasonal festivals, the streets are alive with family and community gatherings cooking up a smoky storm on charcoal grills. If you're lucky enough to get invited to crouch down and join in, then grab the opportunity with both hands. The Taiwanese are generally very friendly and generous, and it's in their nature to share food and welcome guests with open arms.

Every town and big city has its own selection of night markets and open air restaurants inviting travelers to pull up a plastic pew and tuck into a selection of deep fried, flash fried and stewed noodle-based dishes. Street food stalls can be found adjacent to high street stores with rice and barbecued pork or chicken served on paper plates, and noodle soups ladled into bowls to be supped or taken away.

Savoury snacks, known as xiaochi, are abundant at night markets, as are candy floss, sticky lollies and loads of different variations of exotic fruits served on sticks. It's a kind of funfair vibe.
Chris Owen, Responsible Travel's writer who spent a year living in Taiwan:
"What really stood out for me were Taiwan's buffets. These all day restaurants serve up a huge selection of freshly cooked fish, vegetables, rice, tofu, noodles and meat dishes to be eaten in or taken away in a bento box – great for a chopstick picnic in the park. Vegetarian Buddhist buffets also serve an amazing array of tasty tofu dishes that are sometimes called by meat names, such as monkey brains or pig cheeks. There's always plenty of flavour, sauce, spice – totally tasty, just like Taiwan."
More about Taiwan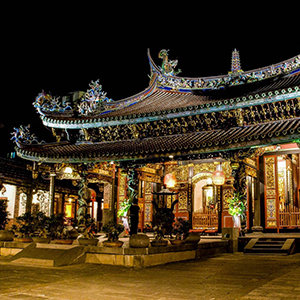 We've chatted to our tour operators to find out the best time to go on vacation in Taiwan as well as discussing things to do and what not to do to help you make the most of your time away from home.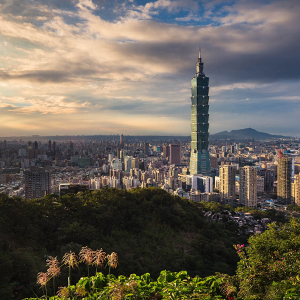 Step into our Taiwan vacations travel guide and read how to make the most of your time in a country that bridges the gap between east and west without losing sight of its own intrinsically traditional ties with the past.