TAIWAN HOLIDAYS TRAVEL GUIDE
Taipei, Taiwan's capital, can create contemporary culture shocks although traditional Chinese heritage is never far from the shiny surface, especially in surrounding suburbs, like Neihu, just a short metro ride out of the city center. The beauty of Taiwan is that it's not very large and has excellent transport links, which makes getting around really easy, either on your own or as part of a small guided group. English-speaking guides lift the lid on local hangouts as well as world-famous sites with urban cat cafés and karaoke bars combining with trips to Taroko Gorge and Sun Moon Lake to ensure you get the right balance of natural charm and modern magic.

Taiwan is one of the safest and friendliest places on the planet and you'll be hard pushed not to meet local people if you fancy discussing the ins and outs of bubble tea and baseball.

I can't reiterate enough how friendly and safe Taiwan is with neighbourhood lakes, parks and night markets the best places to capture an authentic, less familiar, slice of life away from the American influence often associated with parts of Taipei.
Taiwan is...
a republic of China but has its own democratically elected government, its own military, and its own flag.
Taiwan isn't...
as far from the Western world as you may at first think.
Taiwan lies just180km southeast of China; however, it's across the Pacific, to the West, where the country's contemporary outlook tends to be focused. Taipei's skyscrapers and shopping malls are obvious examples, but drive a couple of hours southeast of the capital and Taroko Gorge conjures up relaxing natural contrasts. Head over the Central Cross Island Highway and more natural highlights follow with Mt Hehuan and Sun Moon Lake offering heavenly hiking en route to the coastal city of Tainan. Taiwan's second largest city, Kaohsiung, is a 45min drive from Tainan, while further south, Kenting's skinny, tropical beaches are popular attractions all year round.
1. Kaohsiung
The powerhouse of the south, Kaohsiung is a city of shimmering towers as reflected in the Love River that flows through the downtown district to offer residents respite in riverside parks and vibrant night markets. The presence of Shoushan Mountain will tempt hikers to seek cityscape views whilst a trip to Lotus Pond provides further reflections of Taoist temples and Chinese palace-style pavilions.
2. Lukang
Temple tours in Lukang are a must with over 200 different places of worship, including Longshan and Matzu, honouring religious deities and folklore heritage. After the temples, take a trip back in time as you stroll around the alleys of Lukang's Old Street aligned by typically ornate Taiwanese architecture, including shop houses selling everything from Yuzhenzhai cakes to ox tongue biscuits – yum!
3. Sun Moon Lake
Aside from being incredibly beautiful, Sun Moon Lake, in central Taiwan, is home to one of the country's 16 aboriginal (Formosan) tribes, the Thao. A visit to the village of Tehua (Barawbaw) is one way to discover the traditional culture of Thao people, although some of the surrounding hiking trails, leading to shrines and pagodas, offer equal insight into the lake's naturally peaceful attraction.
4. Tainan
Taiwan's ancient capital is, in many ways, the country's cultural epicenter with numerous Buddhist and Taoist temples sitting alongside colonial Dutch forts, expansive parks and national museums. For a real taste of the old Taiwan head to Tainan's Flower night market, where young and old sit down each weekend to socialise over flaming grilled meats, steaming dumplings and bubble tea.
5. Taipei
Most tours of Taiwan commence in the capital, Taipei, and will no doubt feature Chiang Kai-Shek Memorial Hall and the National Palace Museum alongside ogling upwards at Taipei 101, once the world's tallest tower. Stroll around 228 Peace Memorial Park, if you get the chance, or grab a Taipei Pass and ride the MRT rails to seek out Shilin night market or Bihu Park in the suburb of Neihu.
6. Taroko Gorge
Get to Taroko Gorge as early as possible, and avoid weekends, to ensure you get to see highlights such as the Eternal Springs Shrine and Swallow Grotto, without the crowds. Walking the Shakadang Trail is ideal if you're pushed for time – it takes around 45mins one way – although beware the Jhuilu Old Trail, above Swallow Grotto, as paths are narrow and can be dangerous, especially after a storm.


Our top Taiwan Vacation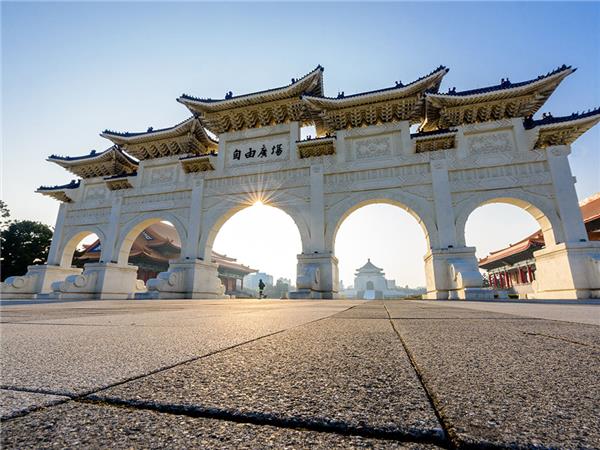 Travel to the heart of tantalising Taiwan
From
US $

3165

to

US $

3565
11 days
ex flights
Small group travel:
2023: 14 Sep, 21 Sep, 16 Oct, 23 Oct, 30 Oct, 2 Nov, 9 Nov, 16 Nov, 20 Nov, 27 Nov, 11 Dec
2024: 29 Feb, 14 Mar, 6 Apr, 11 Apr, 18 Apr, 2 May, 16 May, 9 Sep, 19 Sep, 17 Oct, 24 Oct, 31 Oct, 7 Nov, 18 Nov
If you'd like to chat about Taiwan or need help finding a vacation to suit you we're very happy to help.

More about Taiwan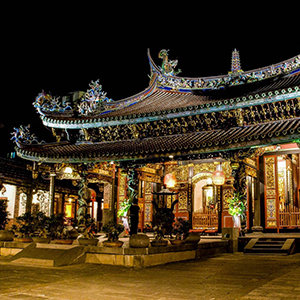 We've chatted to our tour operators to find out the best time to go on vacation in Taiwan as well as discussing things to do and what not to do to help you make the most of your time away from home.
Taiwan's cuisine is as eclectic and inviting as the country itself with a wide variety of vegetarian, pork, rice and noodle-based dishes served everywhere from suburban streets to night markets.