Best time to visit Tamil Nadu

Aim for the end of the year through to March for comfortable temperatures. Saying that, it will always be chillier in the mountains and hotter on the plateaus.

Unless you like it seriously hot, the best time to go to Tamil Nadu is no later than mid-March (the mercury in Chennai hovers between 27°C and 38°C in June). Monsoon season generally lies between October and December, but you'll get flash rains at any time of the year that can affect train trips and driving. Locals retreat to the Nilgiri Hills to cool down during the hot summers. It's always a little cooler and wetter (and downright chilly in the evenings), so pack layers. If you're after a wildlife spectacle, head to sanctuaries like Vedanthangal between December and January when storks and pelicans arrive in their thousands.
Things to do in Tamil Nadu
Things to do in Tamil Nadu...
Temples, temples, temples. Tamil architecture is one of the main reasons for visiting Tamil Nadu. With over 30,000 temples to choose from, you can follow the crowds to the vast Meenakshi Amman Temple in Madurai or duck into a rainbow village shrine piled high with carved figures telling tales from Indian mythology.
Take the daily Nilgiri Mountain Railway train between Ooty and Coonoor. It's the only cog railway in India, a type of train most commonly associated with the steep grades of the Swiss Alps. Over 48km, this bright blue train winds through tunnels, ravines, rainforest and tea plantations. Just keep an eye on the weather; strong rains sometimes put the service on hold.
Learn a few words of Tamil. Tours often offer you the chance to sleep in homestays, where hello (vanakkam), thank you (nandri) and excuse me (mannikka vendum) will be met with a smile (or a laugh, depending on your pronunciation). Taking tea, trying Chettiar cuisine and watching the creation of a doorstep kolam are all invaluable for understanding the rituals of daily life.
Try everything. From homemade ginger ale and masala chai to dosa pancakes and idli rice cakes – the food in Tamil Nadu is thoroughly South Indian. Vegetarians will be in their element, too. Almost 90 percent of the population are Hindus who follow largely plant-based diets.
Driving in India is an adventure in itself, so pack travel sickness tablets if you get car sick. While you'll be in the hands of experienced drivers, there's no avoiding the bendy mountain roads and tumultuous city traffic.
Things not  to do in Tamil Nadu...
Visit any old tea plantation. There's no getting away from their British colonial origins, but these days Indian-owned operations are the theme. Try to aim for estates like Chamraj that come with a Fairtrade stamp of approval. Leave the travel guide – and history books – at home. Tamil Nadu has a multifaceted history, from the ancient Tamil thinkers and merchant kings, to British and French colonialism. Read about the crumbling mansions and festival villages and ask your guide lots of questions. The people of Tamil Nadu are great storytellers, so you're guaranteed a good tale. Buy ivory. South Indian market stalls often glitter with jewellery. It's the inlay that can be the problem – it's often ivory of an obscure origin. A good local tour guide can spot a bad market stall a mile off and will instead take you to the local craft collectives or silk tailors where the craftspeople use local materials and take home every rupee. Rush. Cycling is the best way to explore grid cities like Puducherry, while the Eastern Ghats lays out some spectacular hiking trails. Try to keep your driving times to a few hours at a time – the bumpy roads and wild traffic can wear down even the most well-travelled. It's also a good idea to stretch out your vacation over a few weeks. Having an extra couple of days means that you can take that day hike slow or relax with tea at a family home stay.
Our top Tamil Nadu Vacation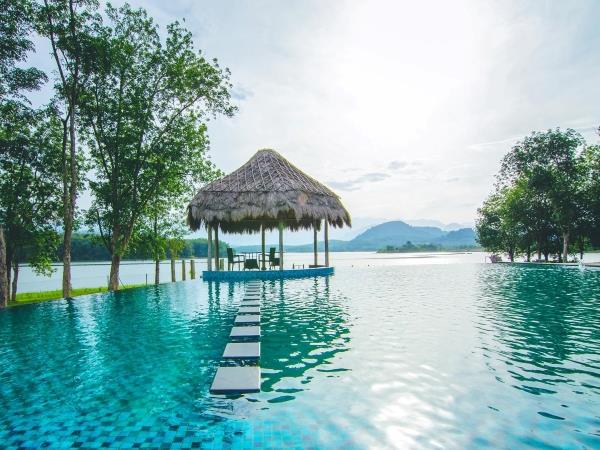 Experiencing the highlights of Tamil Nadu
From £3315 19 days inc UK flights
Tailor made:
This trip can be tailor-made to suit your dates, budget and requirements
If you'd like to chat about Tamil Nadu or need help finding a vacation to suit you we're very happy to help.

Tamil Nadu vacation advice
Rajat Kumar, from our friends ExplorIndya, shares his Tamil Nadu travel tips.
Not just temples
"For many years, Tamil Nadu has been perceived as merely a land of temples. Although Tamil Nadu does offer some fantastic temple architecture, it's the living Hinduism and the culture of the people around these temples that truly brings them to life."
Bird treks & bike rides
"I love birding walks and forest and countryside treks that indulge my love of photography. Tamil Nadu also has some of the best roads in India and hence offers some of the most epic bike rides possible in the country. With its fair share of hilly terrain and with mountains that rise to 2,600 metres above sea level, the state is a great place for cycling."
Toda heritage
"The best kept secret of Tamil Nadu is the living heritage of the Toda people. Living in only the Nilgiri Mountains, the Todas were once a nomadic group whose heritage today is under threat due to their small population. Preserving their ways of life is an ongoing effort."
Chettiar cuisine
"Tamil Nadu's Chettiar cuisine from the region of Karaikudi is its greatest export. It's famed for its spice and use of peppers. Tamil Nadu is also home to a range of hot and filling yet light dishes that come under the umbrella term tiffin. Tiffin isn't a full sit-down meal, but designed for people who've missed their main meal but are still looking for something filling to satisfy them on the go. These dishes can be either the fabled dosa, or an uttapam, or a steaming parotta served with stew or curried eggs."
More about Tamil Nadu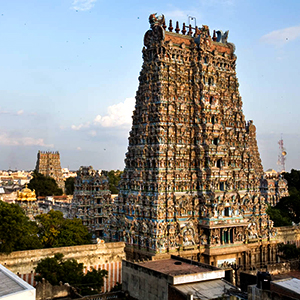 Read our Tamil Nadu travel guide for a tour of the age-old trade routes that link temple-topped cities like Chennai and Madurai with the tea plantations and villages of the Nilgiri Hills. For now, it's remains largely (and blissfully) tourist free.