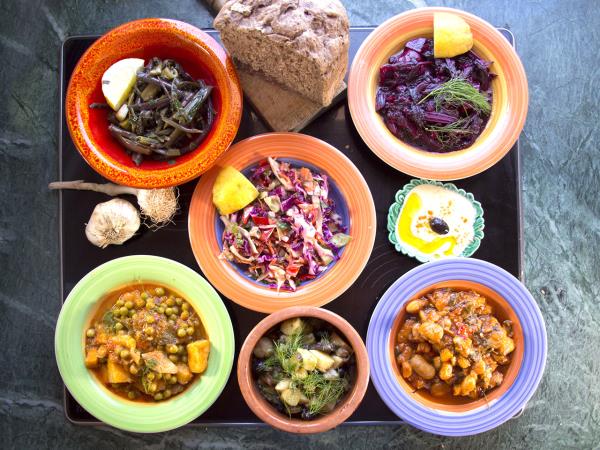 From
£845
excluding flights
I have just got back and I had the most wonderful time on vacation - Fiona and her friends and family were great hosts, made me feel very welcome. They also took me around to see wonderful sites in and around Kalamata.....
(more)
Katy Poynter
Being part of and immersed in the Greek lifestyle through being with Fiona, her team and their families. The course was taught in a relaxed fashion, was fun and we came away with a new approach to cooking.
(more)
Jean Doorley
The location is so perfect I would have forgiven them if the yoga hadn't been good, but it was excellent, especially the meditation.
(more)
Charmian Evans
It was all great - yoga, meditation, walks, food, people. I could not have had a better experience!
(more)
Ela Horoszko
It was a truly wonderful experience. We didn't have the best weather for the week but it really didn't matter as the staff just created more workshops for us and I think we benefited more from that.
(more)
Natasha Moody
The property, staff and program have to be one of the best I have ever attended! I felt so CARED FOR!
(more)
Sherry Reed
This was an unbelievable week that came to a close far too quickly. We intend to do it again.
(more)
Ronald Blank
Every part of the vacation was great, yoga, hiking, local healthy food, amazing people.
(more)
Kristina Oconnor