Family volunteering projects in Tanzania
The Musoma
Porridge Project
aims to ensure every child at Nyanza Primary School starts the day with a nutritious maize-based breakfast. A full belly allows young minds to activate so they can concentrate on lessons and stay awake in class. The promise of a bowl of food also encourages kids to come to school. It will be one of the only daily meals they'll get. It's a real life saver.
The family who set up the Porridge Project had visited the school as part of their time spent volunteering in Tanzania. The parents were teachers and were shocked by how malnourished the school children were, and decided to do something about it. Attendance levels at this particular school are up 100 percent and success in exams has also increased beyond all previous expectations. The Porridge Project is not just giving children breakfast; it's giving them a future.
However, the need for help in Musoma's schools goes way beyond breakfast. Health education classes, including female hygiene, are also taught. Claire Anderson, from our volunteering in Tanzania specialists, Go Make a Difference, knows only too well why these sorts of lessons are so important for helping to keep girls in school: "One of the local projects that I'm most proud of is teaching local women how to make reusable sanitary towels. Lots of young girls will skip school for a week during their monthly period. They often don't have access to sanitary pads and will just use rags instead. By enabling local women to provide their daughters, sisters and nieces with pads is like giving them full time access to education. The women also make an income from selling sanitary pads and have a really great support network across the villages. In the schools, too, menstrual health lessons educate girls on female hygiene. "
All volunteer projects with local schools are government approved. School children are constantly monitored and volunteers don't spend long periods of time with children, so as not to form strong relationships. Gifts aren't given either and Go MAD have thorough child protection policies that are regularly reviewed and looked after by their board of trustees.
Our Tanzania volunteering family Vacations
What will we be doing?
Volunteer families can assist in schools and also at weekly youth groups. Other jobs are more physical, for instance: constructing concrete water tanks, latrines and goat sheds. Children from 7-10 years old can get involved in building goat sheds and water tanks, but there are also plenty of smaller jobs that they can do, such as cutting the tying wire for the water tank as well as some of the steel. These aren't just made up jobs. Your children will be helping.
There are also plenty of non-physical jobs that families can help with, including organising first aid supplies, helping pack the menstrual health packs, organising some of the admin side of the projects or teaching the cook a new dish in the kitchen. Under supervision, younger children will often spend time playing football with the local kids close to where their parents are working. Children always work alongside their parents as well as other volunteers.
Getting stuck into tasks and working as a team are essential ingredients to a successful volunteering trip. If you're in any doubt then talk to the volunteer company who are facilitating the trip. Don't be afraid to ask questions that might seem slightly obvious. What's the food like? There's pasta and pizza – yay! Will we work as a family? Yes. Will we see wild animals? If you go on safari. Are there lots and lots of mosquitoes? No, but there are some.
Basically, you're going to get out what you put in. Making new friends, learning new skills and taking on board the realities of life in East Africa through first-hand experiences are part and parcel of the vacation.
What are the working hours?
Working hours are very flexible, some families enjoy working all day and others for part of the day and having a relaxing afternoon. Trips are tailored to what families are looking for and can be revised if they want more or less rest. There's also a nearby man-made beach where families enjoy chilling out.

Basically, your family will be continuing and completing work started by others. Teams and roles are assigned at the start of your stay. You can discuss what you'd like to do as a family. There are loads of different projects and every effort will be made to fit your family with roles that are appropriate for them.
Where will we be staying?
The volunteer lodge is very comfortable and has large communal areas as well as dorm rooms, for groups and families, single rooms for solo travelers, and double rooms for couples. The lodge employs a local team in the kitchen, although western-style meals, such as pizzas and pasta, are often on the menu alongside East African staples.

There isn't any Wi-Fi, which may come as a shock to some or blessed relief for others. Claire and co-director Graham, however, do have access to international telephone systems in the event of an emergency, and there's always an internet cafe in the local town, Musoma, if you're really desperate.

Teens, especially, really benefit and often refer to the lack of screen time as one of the highlights of their vacation. Evenings tend to be relaxed and sociable, with volunteers chatting about their day or playing cards. It's amazing how much more enjoyable life can be without constant social media and news updates.

Safety is a key priority for volunteers and the lodge that you'll be staying in is very well protected. Tanzania is a very safe country and you're far more likely to get into difficulties on a night out in London than you will do in Tanzania.
Our top Tanzania volunteering family Vacation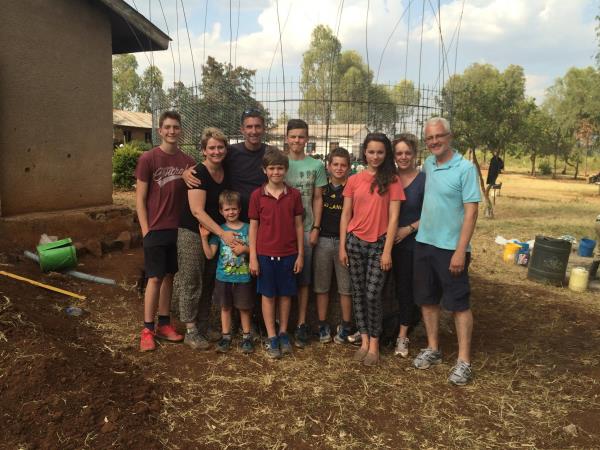 Memorable family vacation which makes a difference
From
£

500
14 days
ex flights
Tailor made:
This trip can be tailor made throughout the year to suit your requirements
If you'd like to chat about Tanzania volunteering or need help finding a vacation to suit you we're very happy to help.

Can my family volunteer?
Volunteer families need to make sure that any young children are old enough and big enough to take the paediatric anti malaria tablets. All volunteers need to undergo an application process before signing up. They need to provide references and fill out a medical form to ensure they're right for the trip, and that the trip is right for them.

Once you have completed the application process and been successfully approved to join the volunteer programme, you'll also receive lots of information before you depart for Tanzania. There will be a day's training in the UK and an in-country orientation when you arrive. A full day of orientation and risk assessment allows you to start your time in Tanzania in the right way.
Children as young as six have come to Tanzania with their families and helped with daily tasks. One seven year old, Claire recalls, was an absolute champion hammerer, out-hammering his older twin brothers on every occasion, much to their horror. Other visiting children just dive right in with kids in the village. They play games and communicate with smiles and simply by joining in and having fun.
Children have that ability to make instant friendships purely through play. It can really make them appreciate their own lives and change their perceptions of the world in general. They often want to continue to make a difference when they return home. Not only do these types of volunteering projects help to change the lives of local people, they also change the lives of volunteers too.
However, you know your children. Could they live without Wi-Fi and tech for a week? Would they be happy with early starts, cold showers and getting their hands dirty? Be honest with yourself; would it be worth waiting a couple of years before signing up?
How are volunteer funds organised?
On arrival, you'll be given a full induction and orientation presentation by the GoMAD team leaders. Projects are then organised and facilitated by the GoMAD in-country team. Families will also be offered suggestions as to what projects they would like to get involved in using the money that they've raised. (A volunteer family of four, for example, are asked to try to raise £600 before they depart.) These suggestions will be made after the group leaders have spoken with the local people and then they will be presented to the volunteers before they decide. There is always lots of choice.
Are there lots of mosquitoes?
Claire Anderson started working for Go Make a Difference as part of her degree course in international development. She's now the co-director and in-country manager: "There are mosquitoes in Musoma but not very many. It is compulsory to take anti-malarial tablets and sleep under a mosquito net. There are more mosquitoes in the wet season but we've never had any issues. We advise volunteers to spray DEET on themselves at dusk and dawn which repels the mosquitoes. We spray the house regularly to kill any mosquitoes that are in the house. They normally bite at dawn and dusk so we keep our volunteers inside at these times."
More about Tanzania volunteering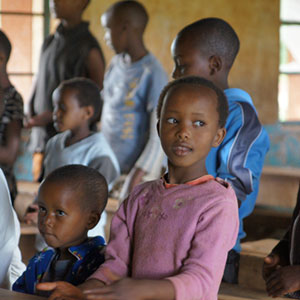 Community volunteering vacations in Tanzania are a great way to help local people to become self-sufficient and financially independent.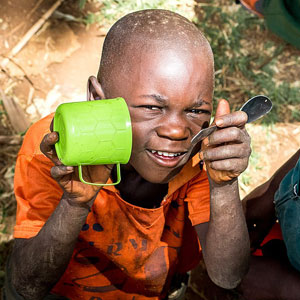 People often go to Tanzania as volunteers hoping to make a difference; what they actually find is that sometimes it's Tanzania that makes a difference to them.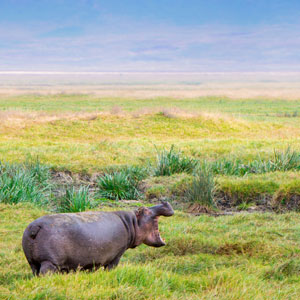 It's nine hours from the UK to Nairobi, from where you'll be met and driven across the border to start your volunteering project in Tanzania.