Tanzania volunteering projects in depth
It's estimated that one in 20 children in Tanzania will die before the age of five. Kids in rural areas where clean water is needed most have a life expectancy of less than that; a survival rate of one in 10 or one in seven is more accurate. It costs roughly £4.25 for a child to be tested and treated for malaria. It's compulsory for foreign volunteers to take prophylactic anti-malaria medicine before they arrive; in Tanzania they'll sleep under mosquito nets and also be given clean drinking water.
Graham McClure has been working on volunteer projects in Tanzania for over 25 years. He founded our Tanzania volunteer charity organisation, Go Make a Difference, in 2008. Go MAD is now one of the country's designated health care partners. The company is very active in the Musoma region. It's a leading NGO and has raised over £1 million, through volunteering, to finance projects that support local communities and the environment. Education, healthcare, building, farming, and employment are all key areas where volunteers have helped local people to help themselves.
Skilled local craftspeople, vehicle drivers, cooks, cleaners and health care professionals are also employed to work alongside volunteers and help make a difference where they're needed most.
Graham McClure from our volunteering in Tanzania specialists, Go Make a Difference: "We currently employ one healthcare manager, a number of local nurses and doctors and 10 community health workers. In 2019, alone, they helped to test over 8,000 local children for malaria. Almost 90 percent of those treated (7,000 kids) had malaria. It's endemic in Tanzania. Local people catch malaria two or three times a year. Adults have built up their immune systems and consider it similar to the flu. However, if it's not treated, it can kill; especially in the young, the old and the undernourished."
Over the years, Graham and co-director Claire Anderson have got to know so many local people that they are now considered part of the community. A couple of the local carpenters, Samson and Philipo, have worked with Graham since he first visited Tanzania 25 years ago. They've shared their skills with each other and become friends. Philipo recently lost his sister to malaria. Three orphaned children were left behind, who Philipo now cares for.
The biggest needs in the area are: the treatment of malaria, providing fresh water and safe toilets, hygienic healthcare facilities and creating income-generating schemes.
Claire Anderson, who's been working with Go Make a Difference for the past six years, can testify to this. Claire met one local mother, Mama Gideon, and her sick child, by the side of the road: "I first met Mama Gideon when her daughter was very sick with malaria. Our Land Rover, which acts as an ambulance service, had broken down and I was unable to take her to hospital. I gave her some money for transport to a reliable malaria testing center in Musoma, as well as money for tests and medicine. Mama Gideon lived in deep poverty and rather than use the money to go to the reliable clinic in town she went to one of the rural clinics and used the remainder of the money on food for her starving family. Very tragically, Mama Gideon's daughter passed away the following day as the rural clinic did not treat it with the seriousness needed."
Our Tanzania volunteering Vacations
How do volunteers make a difference?
Clean water is vital for ensuring malaria isn't spread. That's why volunteer projects continue to build concrete water tanks and clean toilets in schools, health centers, villages and family homes. All of these water tanks and toilets are funded by volunteers. One 20,000L tank of water per village is not enough. Thousands of tanks are needed across Tanzania. This will allow as many people as possible access to clean water which will, in turn, help to eradicate the spread of malaria.

Claire describes how donations and volunteers can make an active impact on people's lives: "We bumped into Mama Gideon again when we were visiting a very dirty water source that local people use. A visiting team from YMCA in Perthshire asked if we could build her a water tank, which we did. However, she lived in a very poor house that was at the point of falling down and, along with drinking very dirty water and contracting diarrhoea, Mama Gideon's children were constantly falling sick from malaria because she had no mosquito nets. One of our summer teams raised a lot of money and we decided to build her a house, which was finished in September 2019 and has dramatically improved her life."

In addition to the cost of the trip and the $50 tourist visa (if staying fewer than four weeks), individual volunteers are encouraged to raise £300 each. These funds are necessary for buying the materials and supplies needed for on-going projects to start and complete successfully.
Income-generating schemes are also vital for supporting sustainable employment for local people. Sheds, for instance, are built by volunteers for families to house a goat. Special grass (that requires zero grazing) is grown using the goat's dung for fertiliser. The family can use the milk for food and sell it to the rest of the village. Goats are then bred with other goats in the scheme. When goat kids are born they're passed on to another family as part of the on-going project. It's a great way for families to become self-sufficient
"In my month in Tanzania I worked on two pit latrines, completed 3 goat sheds, worked on two more and was involved in the construction of four water tanks, as well as many other things such as visiting a local leper community, teaching PE at a local school and a handful of other tasks. This is only a small example of the impact Go Mad projects can have, building the goat shed and beginning the water tank for the fundis (local workers) to continue is only two days total of work, but has resounding consequences." - Go MAD Volunteer
All volunteer projects with local schools are government approved. School children are constantly monitored and volunteers don't spend long periods of time with children so as not to form strong relationships. Gifts aren't given either and Go MAD have thorough child protection policies that are regularly reviewed and looked after by their board of trustees.
"The impact of the volunteering work has been undeniably transformative to local families, if one drives through Bweri it is easy to see toilets, goat sheds, water tanks and houses all constructed under Go MAD. However, what must also be noted is the personal impact that the Go MAD experience had on me. I loved it. I simply loved it. It was exhausting, upsetting, hard-hitting, thought-provoking, exciting and, most of all, fulfilling." - Go MAD Volunteer
Our top Tanzania volunteering Vacation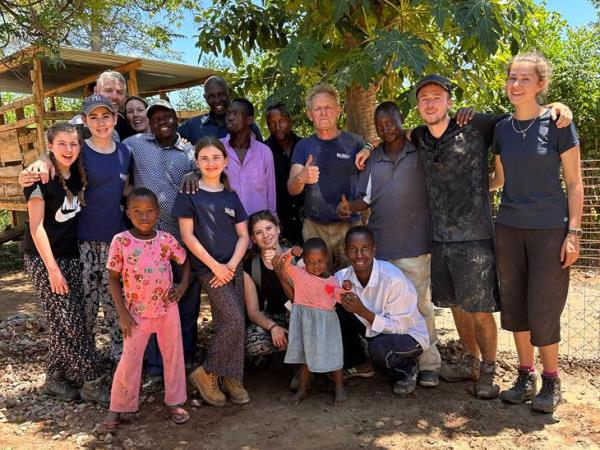 Memorable family vacation which makes a difference
From
£

500
14 days
ex flights
Tailor made:
This trip can be tailor made throughout the year to suit your requirements
If you'd like to chat about Tanzania volunteering or need help finding a vacation to suit you we're very happy to help.

Is this type of vacation for me?
Volunteer vacations in Tanzania are open to solo travelers, families (the recommended minimum age is seven) and groups of friends. Durations can be anything from two weeks to three months. There's an email and telephone application process to make sure you're right for the role, and the role is right for you. If you're a positive, hard working and sociable person then you're sure to be welcomed with open arms.

Once you've been successfully approved to join the volunteer programme, you'll also receive lots of information before you depart for Tanzania. There will be a day's training in the UK and an in-country orientation when you arrive. A full day of orientation and risk assessment allows you to start your time in Tanzania in the right way.

Jobs are designated on arrival and you can also take part in the process of deciding where your money is best spent – this is after consultation with local people. Non-physical work is just as important as working at a construction site, so don't feel like you've got to be super fit to take part.
Accommodation is in a large communal lodge on the edge of Lake Victoria. All meals are included and dining is like sitting down to eat as part of a really large family. There isn't any Wi-Fi access, but international calls can be made in the event of an emergency and there's an internet cafe just down the road in Musoma, if you simply can't go cold turkey. Evenings are quiet and relaxing with conversations and games of cards replacing Netflix and Instagram.
It is a vacation, so don't feel like you're going to be working all day every day. There's a local man-made beach nearby and you'll also have lots of opportunities to socialise and relax without feeling like you're slacking off. Ninety percent of volunteers also go on safari whilst in Tanzania. It's a long way to go, after all, so what better way to experience East Africa and make the most of that long haul flight.
Just your presence is providing employment for local people and the funds that you've raised by coming on the trip are vital to financing on-going projects.
"One of our previous volunteers said: 'I volunteered to change Tanzania, and realised that, actually, Tanzania had changed me.' I can't sum it up any better than that." - Graham McClure
More about Tanzania volunteering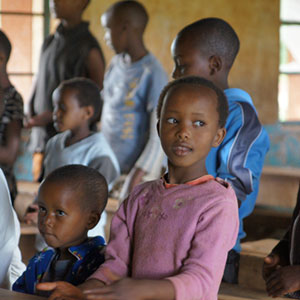 Community volunteering vacations in Tanzania are a great way to help local people to become self-sufficient and financially independent.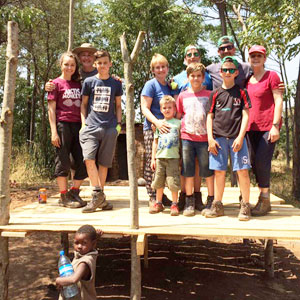 Take your family on a vacation that will make a difference to you and to the people of Tanzania.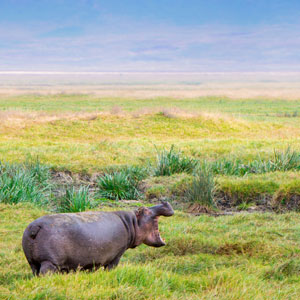 It's nine hours from the UK to Nairobi, from where you'll be met and driven across the border to start your volunteering project in Tanzania.