Best time to visit West Bengal

With its feet in the Ganges Delta and its head in the Himalayan skies, West Bengal experiences a range of temperatures on any given day.

October to mid April is the best time to visit West Bengal, with February, March and November particularly lovely in Darjeeling. Remember that the temperature differences between coastal Kolkata and the Himalayas can be huge. In Kolkata, late April to late September is monsoon, with as many as 18 days of rain in July and August and temps in the mid 30°Cs. Expect high 20°Cs the rest of the year. In Darjeeling, though, it rarely tops 26°C, making it possible to visit in May, June and September. Monsoon, in July and August, is the only time to avoid. December and January are cold, from 5°C to 8°C.
Our West Bengal Vacations
Things to do in West Bengal
Things to do in West Bengal…
The former capital of British India, then Calcutta, Kolkata is India's third largest city and is very much the place where England and India, the past and the future, collide. You'll find grand colonial architecture and busy suburbs peppered with air conditioned shopping malls, and the city manages to be both cultured and chaotic, forward looking and decayed. You'll find poverty, but also a growing middle class and a developing hipster culture here – Kolkata is India's intellectual, artistic and cultural capital. There's lots to see, including Mother Theresa's house, markets and lots of grand Raj-era buildings, so allow a few days to explore and acclimatise.
Head to the hills. In fact, not just the hills, the Himalayas. West Bengal boasts both the Ganges Delta and the towering Himalayan range, so it's easy to pack a variety of landscapes into a single trip. Explore the tea plantations, historic railways and monasteries of Darjeeling, and perhaps head out for a hike, too.
Central India may be the country's most famous location for tiger spotting, but Bengal tigers aren't so named for nothing; West Bengal also has its share of these endangered predators. Around 100 live in the Sundarbans, a wetland region around the Ganges Delta, home also to crocodiles, dolphins, wild pigs, monkeys and spotted deer. Wildlife enthusiasts can team the Sundabans with Kaziranga National Park in Assam in a single trip, where a thriving one horned rhino population lives.
Things not  to do in West Bengal…
You can absorb so much (literally) about a place through its food, so don't play it safe and stick to Westernised dishes in dull hotel restaurants. Your guide can steer you to the best local cafes and street food vendors, where the food is healthy, fresh and bursting with the combination of sweet and spicy flavours Bengali cuisine is famous for. Tuck into Mughal biryani, and as this is 'the land of fish and rice' try the hilsa, a much loved oily fish, and bhetki, West Bengal's answer to sea bass. Don't stay in one state. If you've made it to Darjeeling, you're a short hop from Sikkim, which borders West Bengal, Nepal, Bhutan and Tibet. This remote state is a fascinating contrast to bustling Kolkata in the south. Many organised tours to West Bengal travel into Sikkim, visiting its pretty state capital Gangtok, nicknamed 'the kingdom in the cloud', trekking in the mountains, and meeting its indigenous Bhutia people on a village homestay. You'll see more of West Bengal and its surrounding states in less time if you use a range of transportation, and while a private car is a comfy inclusion on some tailor made trips, don't rule out other modes of transport. Riding the 'toy train' in Darjeeling is a fun way to enjoy hill country, while India's train network will whisk you further afield, with overnight services between Kolkata and New Jalpaiguri a great way to access northern West Bengal.
Our top West Bengal Vacation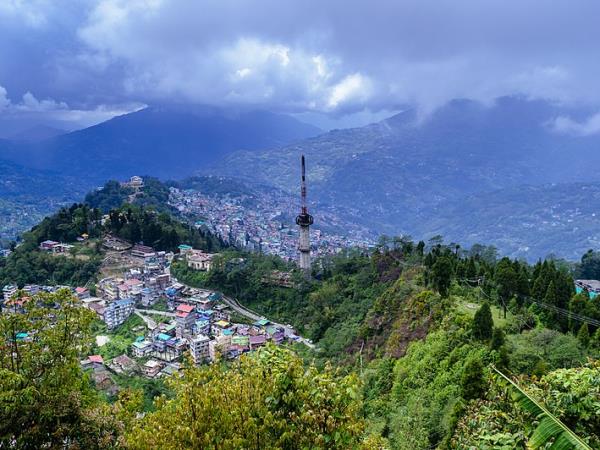 A Cultural Vacation to Bengal and Sikkim including Darjeeling
From £1485 to £1799 10 days ex flights
Tailor made:
This trip can be tailor made throughout the year to suit your requirements
If you'd like to chat about West Bengal or need help finding a vacation to suit you we're very happy to help.

West Bengal travel advice
Our supplier Sanjay Oberoi runs specialist travel company Bespoke India Travel and has this West Bengal travel advice:
The joys of Kolkata
"Kolkata is a center of the Indian independence movement and the center of modern Indian education, science, cultural revolution and politics. You come here to absorb Kolkata; Kolkata absorbs you instead. It strangely moves and engages you as a traveler. You give in to a moving montage of faces and facelessness – the heritage and the contemporary – rabbit runs and time warps at the same time. It's Lapierre's city of joy. For Ginsberg it's a city where poets are worshiped as minor gods. Pele came here to share his love for football and Pete Seeger to share his countless folk songs with the city under an open sky. And yes Kolkata is regarded as the most tolerant and sensible city in India. This is also the safest and friendliest area for solo female travelers. Apart from a regular city tour, Kolkata is best to explore by foot with a storyteller. You can explore the old quarters of Central Kolkata, the street foods and the heritage eateries or a literary tour."
What to eat in West Bengal
"Believe it or not, food addiction of Bengalis is no less impressive than that of any Italian, French, American or Mexican. From homemade preparations to street food items, Kolkatans never fail to impress you with their culinary creativity. Bengalis have always possessed a dynamic culture and the various food items found across this state showcase a unique blend of fervor with flavours. For Bengalis, eating is a serious business. You talk to anybody in Kolkata, and he would convince you that it is also (kind of) an aesthetic experience. He would assure you that having tender coconut sherbet at Paramount in summer or a taalsaans sandesh at Nakur's in winter makes you philosophical! So does savoring Kalika's fried onion chop with muri while listening to the pitter-patter of falling rain! Each season has its own food. And each food becomes very much 'Calcuttan' in Kolkata."
Best time to visit
"October to April (light woollen clothes for Kolkata/Sundarbans and heavy woollen clothes with layers for Darjeeling). Allow two to three days to explore each key destination: Kolkata, Sundarbans and Darjeeling."
The magic of the Sundarbans
"The more the cruise sails through the dense green expanse of water the deeper you enter a planet like no other on the earth. It's another world where you are surrounded by life and none of it human. You don't even want to break the spell – the heavy, mute spell of the wilderness that seems to be still in the making. The wall of a colossal jungle, so dark green as to be almost black, is grim and glowing at the same time."
More about West Bengal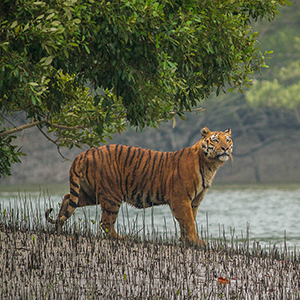 This east Indian state can offer up such a diverse mix of experiences to travelers, it's surprising that it's not visited more. Kolkata is its hub, the city at the center of the Independence Movement and regarded as India's intellectual and cultural capital, but beyond lies the wildlife rich wetlands around the Bay of Bengal and the lofty tea plantations of Darjeeling, in the cool Himalayan foothills. Find out more in our West Bengal travel guide.