Blue whale watching in Sri Lanka

A blue whale - 30 metres long and weighing over 200 tonnes. It is far bigger than even the biggest dinosaur. Its tongue weighs as much as an elephant. Its heart is the size of a car.

- Sir David Attenborough, Blue Planet
Blue whales are the biggest animals that have ever lived on our planet. And if ever you needed an extra reason to go to Sri Lanka, then this is one. Not as famous as, say, Antarctica or the Azores for the big beautiful blues, Sri Lanka is rightfully claiming its own cetacean crown. And what you can't do in other parts of the whale watching world is see our oceans' greatest creatures one day and then elephants or leopard the next.
You also don't need to take on an expedition across great oceans, but simply enjoy glorious experiences along the south coast of the Indian Ocean's famously beautiful 'Teardrop Island'. And watching blue whales off Sri Lanka's coast of Mirissa or Galle certainly will reduce you to tears.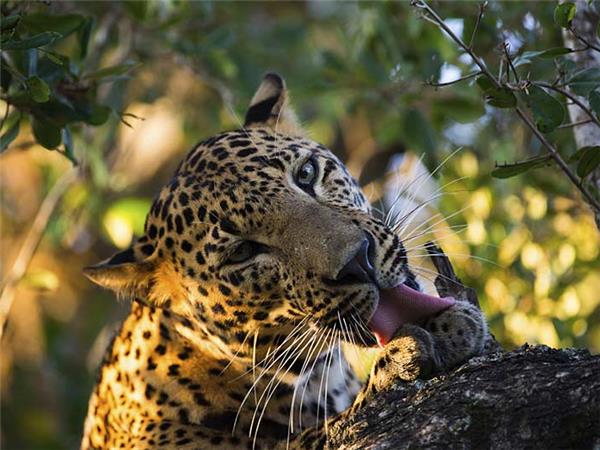 Whales and the wildlife of Yala National Park
From
US $

3290

to

US $

3360
10 days
ex flights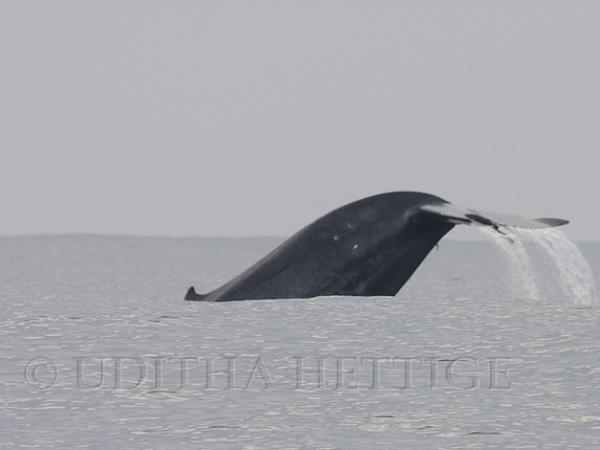 Join us in the Blue Whale Watching capital of the world!
From
£

1390

to

£

3225
8 days
ex flights
When to go whale watching in Sri Lanka
You can see up to ten different species off the Sri Lankan coast, including fin, Bryde's, minke, humpback, sperm, and of course a plethora of dolphins, between late November and mid April. However, to spot the marine meister, schmoozing its way through the waves, mighty blue whales are most likely to be seen between February and mid March. A brief window, but you won't miss it if you blink, that's for sure. The reason why this is the best time to see blue whales in Sri Lanka is thanks to the tiny critter called krill – small crustaceans named by Norwegians and meaning, literally "small fry of fish", and on which blue whales thrive as they migrate around the world's oceans. There is nothing small fry about their predators though, even though this is pretty much all they eat.
If you are combining your whale watching trip with a wildlife safari to Yala National Park, February, March and April are perfect months to visit. Because even though the coastal waters are full the water tables in the national park are low, and so animals come out to exposed lakes to drink – giving us a wonderful show while they are at it. December and January are peak tourism season in Sri Lanka, when the October – November monsoon has passed, so if you want to avoid the crowds on board the boats, head there February and March, which is when the blue whales join the party anyway.
Where to go whale watching in Sri Lanka
The southern coast around Galle and Mirissa are not only where the whale watching companies are located but also where watching the carnival of cetaceans is best. This is because the continental shelf here is very narrow and so you can access deep waters very quickly and easily. You can also access this part of the coast easily by taking the famous coastal train journey from Colombo to Galle, not only a UNESCO World Heritage Site because of its historic 16th century fort, but also a hub of funky little hotels, cafes with, of course, superb seafood.
Our top trip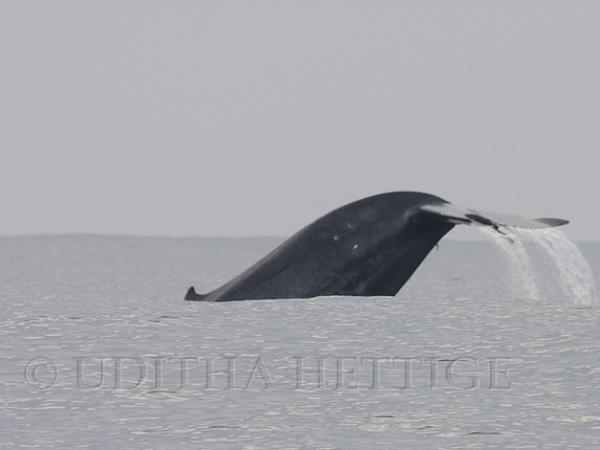 Join us in the Blue Whale Watching capital of the world!
From
£

1390

to

£

3225
8 days
ex flights
Tailor made:
This trip can be tailor made between late November - April
If you'd like to chat about Whale watching or need help finding a vacation to suit you we're very happy to help.

Responsible whale watching
Whale watching is still a growing sector in Sri Lanka's tourism industry, with most people visiting either for the Cultural Triangle or other wildlife watching and, in particular elephants which are the country's national animal. Consequently, there are many organisations cashing in on cetaceans now, and so we recommend that you take care when booking and only go whale watching with responsible tourism operators. It is important for you and the whales that your whale watching experience is a responsible one. See, for example, if the trip is accredited by the Whale and Dolphin Conservation Society (WDCS) and if the company has a responsible tourism policy. At the moment there is almost no government regulation in place with regards to whale watching, so the more people who ask for responsible whale watching policies, the better.
Sri Lanka's other wildlife wonders
Few people come whale watching in Sri Lanka and miss out on the wildlife wonders that await on land. Yala National Park is one of the most popular land additions to a whale watching vacation in Sri Lanka due to its southern location. One of the finest wildlife reserves in Asia with elephants, sloth bear, wild buffalo, and sambar deer. And leopard, of course, with one of the most concentrated populations in the world. Which is still only 35. So bring your binoculars and support all conservation initiatives as much as you can. Leopards need it. The dry season stretches from late May through June, July, August and September – but be aware that temperatures at this time can reach the high 30s.
In the south, Udawalawe National Park is also home to prolific elephant populations, which are sacred animals in Sri Lanka. Although you wouldn't think so, sometimes, when you see how they are treated for tourism by some irresponsible organisations, such as at the notoriously cruel Pinnewala Elephant Orphanage.
Wilpattu National Park, much further north, is Sri Lanka's largest national park, a land of 60 natural waterholes among sandy wetlands. And habitat for elephants, water buffalo, crocodiles and superb birdlife, including storks.
More Whale watching articles