Captive animal factilities we do not promote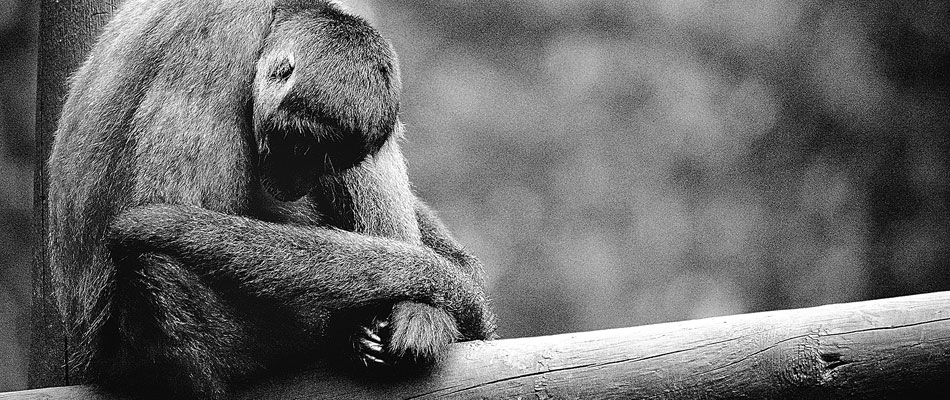 At Responsible Travel we believe that, with few exceptions, wildlife belongs in the wild. Many of our vacations enable people to see animals in their own environments, displaying natural behaviours, and these vacations will also contribute towards the conservation of this wildlife and – crucially – their habitats.
However, we also accept that in some cases there is no satisfactory alternative to wildlife being kept in captivity. While there has been much focus on animal welfare, we believe it is just as important to consider whether the animal should be captive in the first place – from the point of view of the individual animal, as well as the conservation of the species as a whole.
We have reached several conclusions regarding different types of captive animal facilities, and have developed our stance on this, which has been endorsed by the Born Free Foundation.
Captive animal facilities that we do not promote
Responsible Travel does not promote any trips which visit zoos or wildlife parks.
While these places may make educational claims, or state that they are "conservation centers", they are principally tourist attractions – and the animals are held in captivity with the purpose of attracting visitors. Any educational or conservation aspect, if it exists, is secondary to this.
We don't promote centers which breed non-endangered wildlife
. Animals bred in captivity are almost never able to be released into the wild – so these animals are being bred purely for the entertainment of humans, or – in some cases – for their meat, skins or eggs.
We do not promote wildlife performances, animal rides (with the exception of domesticated animals), elephant bathing, the use of animals as photographic props or cuddling and playing with wildlife
. We have a few exceptions, principally for our volunteering placements, where human contact may be required for the rehabilitation or care of certain animals. However, these are rare, and considered on a case by case basis.
Captive animal facilities that we do promote
Around the world there are
wildlife sanctuaries, rescue and rehabilitation centers
that are doing superb work. These include sanctuaries for elephants which have been retired from the logging or tourism industries, or rescued from unethical owners; it is usually impossible for these elephants ever to be released into the wild due to habituation. They also include sanctuaries for animals which have been orphaned, affected by habitat loss, illegally traded or injured. In many cases these animals cannot be released, due to habituation or injury, although rehabilitation and release will always be the goal if possible. These sanctuaries do not offer rides or performances, and they do not encourage the handling and cuddling of the animals, other than in the exceptions mentioned above.
We also promote centers which breed endangered wildlife
, such as Tasmanian devils and black rhinos. Habitat loss, disease (in the case of the Tasmanian devils), threats from poaching (for the rhinos) and habituation means these animals can often not be released for their own safety – but with such immense threats facing them in the wild, captive breeding is, for now, one of several activities which can help avoid extinction – alongside habitat conservation, raising awareness and dealing with illegal trade and poaching.
We continue to promote aquariums
- as long as these do not contain large species such as sea lions, penguins sharks, cetaceans and sea turtles.
We only feature
sea turtle hatcheries
that are run in accordance with conservation best practices, and which do not use tanks for baby turtles. There must be evidence that volunteers are properly trained, of constant monitoring, and wider conservation work.
Captive animal attractions we do not promote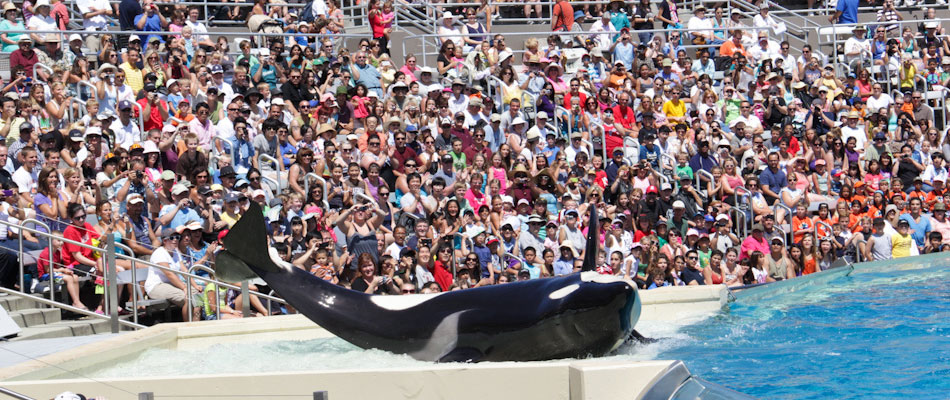 Captive orcas and dolphins
. We are calling for TUI and Jet2 Vacations to join Thomas Cook and Virgin Vacations, and
stop selling and promoting tourist attractions that feature cetaceans.
Pinnewala Elephant Orphanage
in Sri Lanka was the subject of a report by the animal welfare charity Born Free which led to our decision to exclude any trips that visit Pinnewala from the site. Read more on
why we don't support Pinnewala Elephant Orphanage here
.
Elephant trekking
. We do not promote any elephant rides. Read more about how we reached this decision in our
elephant trekking guide
.
Elephant sanctuaries or orphanages where elephant riding, performing, bathing, painting or similar are permitted
. We don't expect perfection, but the few sanctuaries which we do support ensure the animals are kept in the most natural conditions possible, and do not take elephants from the wild. Read more about
the pros and cons of elephant sanctuaries here
.
Circuses, rodeos and stampedes, bullfighting, canned hunting, walking with lions or other big cats, ostrich riding or dancing bears.
The use of
captive wildlife as photographic props
.
Continuous monitoring and feedback
We know that we're not perfect. But we constantly try to improve our knowledge of animal welfare in tourism, and we talk to travelers, tour operators and animal welfare and wildlife organisations to make sure that we are up to date with current information. In many cases this will lead to a change in our policies – an example of this is when we chose to remove any of our vacations that feature elephant bathing experiences.
We monitor all the reviews that we receive for any potential animal welfare issues, and we often question our tour operators about their trips, the conservation value of their wildlife vacations and encourage them to increase the educational aspects of wildlife trips.
What you can do
The international wildlife charity Born Free has created the Raise the Red Flag platform.
You can help stop suffering, abuse, and exploitation by submitting your eyewitness reports concerning captive animals via their
online form
. The more information you can provide, the better; photos and video footage are particularly useful. Raise the Red Flag also highlights animal welfare problems around the world, shares information with other travelers, and provides
guidance
on how you can
speak out
and make your concerns known.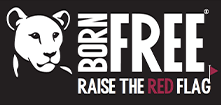 Read more about Born Free and Raise The Red Flag
here.
Further reading
See our responsible
wildlife vacations
Volunteer on a
wildlife conservation vacation
Can wildlife tourism help conserve our endangered species?
Last updated July 2023