"A six day, small ship cruise around the shores of northern Norway, including the Lofoten and Versteralen Islands. Starting in Kirkenes and finishing in Bergen. "
Highlights
Kirkenes | Varanger peninsula | Batsfjord | Berlevag | Honningsvag | North Cape | Snowmobiling | Lyngenfjord | Lyngen Alps | Finnmark | Tromso | Arctic Cathedral | Stokmarknes | Whale watching in season | Raftsund | Trollfjord | Stamsund | Lofoten wall | Crossing Arctic Circle | Option to visit Vega Islands | Seven Sisters Mountains | Trondheim | Atlantic Road | Molde | Romsdal Alps | Jostedal glacier | Flor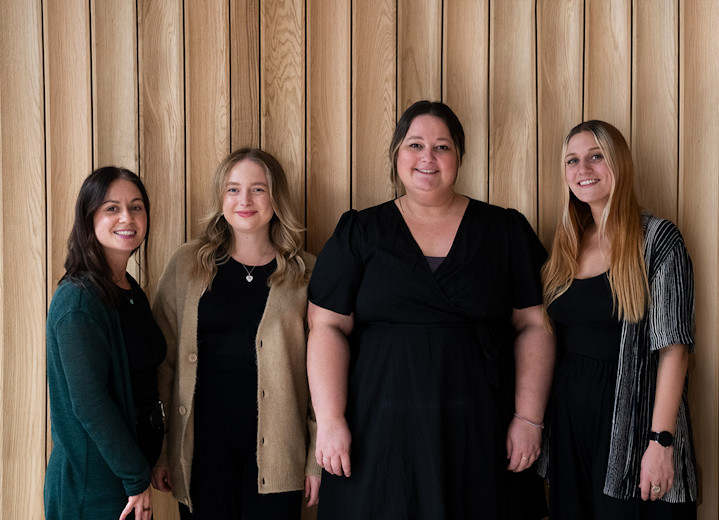 Check dates
Daily departures throughout the year
Responsible tourism
Responsible tourism: Norwegian coast cruise, Kirkenes to Bergen
Environment
These vessels operate in some of the world's most pristine and vulnerable natural landscapes, and the vessels managers take their responsibility to protect and enhance it very seriously.
The ships that run on these coastal routes use low sulphur SDM (Special Distillate Marine) fuel. They always strive to reduce their emissions, and will continue to explore every possible opportunity that could be beneficial for the environment.
Energy-Efficient Propellers
Changing propellers on the ships has had a huge impact both on propulsion and fuel consumption. The new propellers have reduced fuel consumption by as much as 10% and they are currently being fitted to the vessels one by one. These initiatives have reduced overall fuel consumption by around 15% in 5 years!
The company that runs the vessels is a participant in the Norwegian Polar Institute's project to register marine mammals in the Arctic. Gathering this data improves insight of habitat use and seasonal migration patterns
Community
Almost all of the dozens of communities strung out all along Norway's spectacular and wild west coast rely on the vessels that sail every day up and down the coast, carrying cars, freight, business passengers and cruise passengers the length of this spectacular coastline. Without the regular link that these vessels provide, many of these communities, and the businesses that thrive in them, would wither on the vine.
These voyages have added another major string to the bow of the coastal communities - with tourism. The first brochure, in English, was produced as early as 1894, and today many of the towns have developed thriving tourist industries that rely on the daily influx of passengers from the vessels that ply the coast, providing a major source of income for the communities, not just directly through tourism, but also for many local producers who help to feed the visitors.
Local food
The vessels all have a local food concept where they focus on locally produced ingredients and short travelled food runs throughout the entire fleet. Visiting 34 ports along the Norwegian coast, they have an exceptional opportunity to get fresh produce from local suppliers every day, and they only serve species approved by WWF's red list for sustainable seafood.
Ingredients are delivered directly on board the ships, reducing transportation significantly and utilizing the port structure in the best possible way. Fresh local food enhances the travel experience, gives local ripple effects and tells great stories from the places we visit.
Popular similar vacations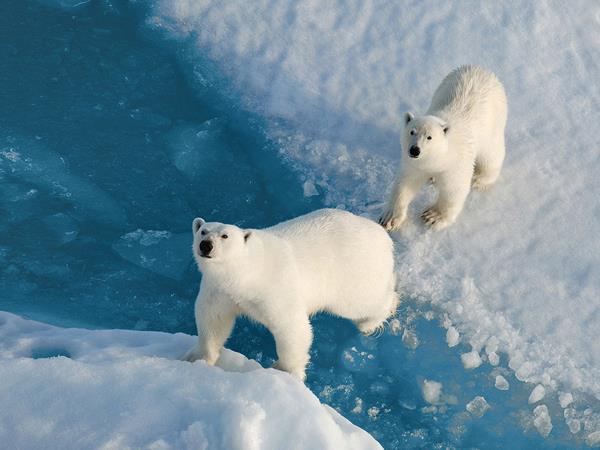 A unique expedition to rarely visited Franz Josef Land
From £7595 15 days excluding flights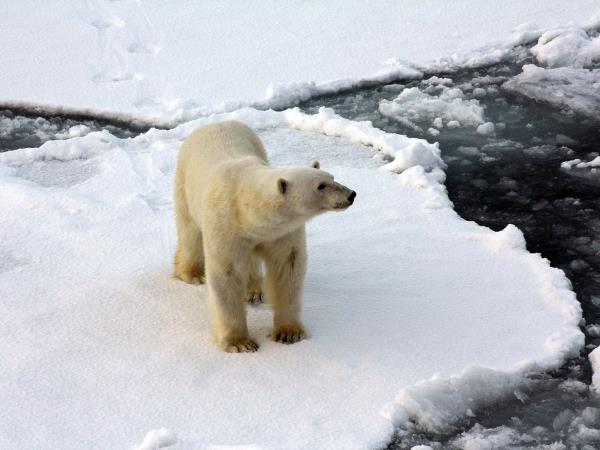 Encounters with glaciers, polar bears and icebergs
From £2799 - £5899 8 days excluding flights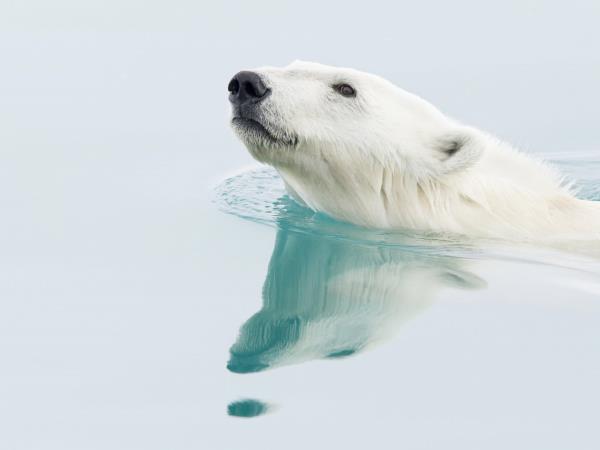 Venture into the staggering realm of the King of the Arctic
From £2799 11 days excluding flights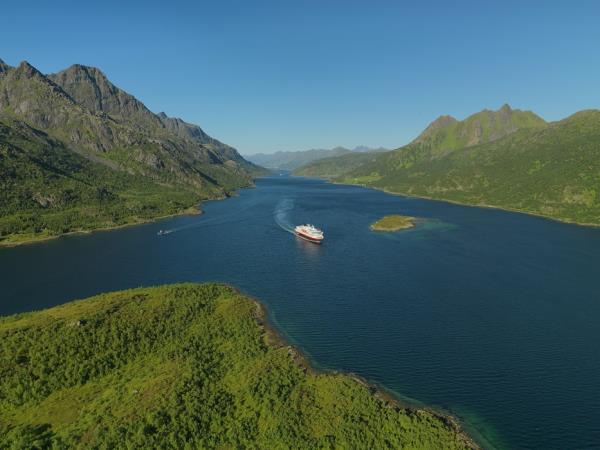 The classic Norwegian Fjord cruise the length of Norway
From £1819 12 days excluding flights