Our Norway vacations embrace the great outdoors with as positive an impact on nature as possible. Set out on an Arctic small ship cruise around Spitsbergen that seeks out smaller harbours, take on self guided walking and cycling routes around remote archipelagos and picturesque fjords, and admire landscapes illuminated by the midnight sun in summer and the enigmatic Northern Lights in winter. At every step, you'll also enjoy memorable cultural exchanges. That could be cross country skiing (far better for the environment than the downhill variety) with local guides, staying in family-owned fishing huts, or watching for killer whales with expert skippers keen to share how whale watching tourism can counter Norway's whaling industry.
Our top Norway vacations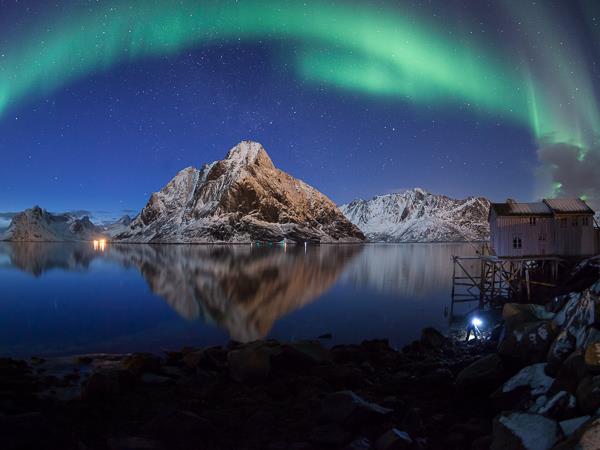 8 days
ex flights
Unique Photography in Norway's beautiful Lofoten Islands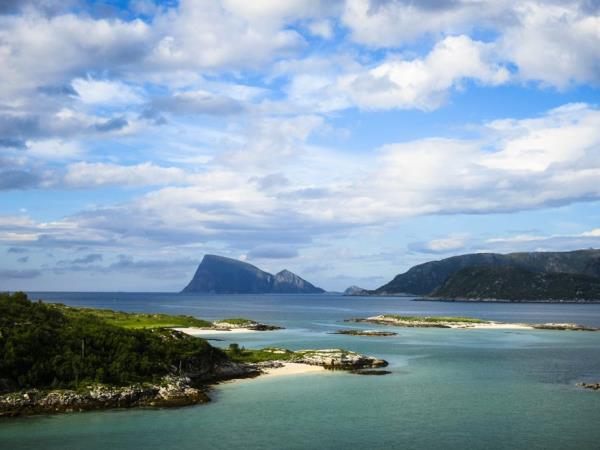 8 days
ex flights
Biking under the midnight sun from Tromsø to Svolvær
Small group
2024: 8 Jun, 22 Jun, 13 Jul, 20 Jul, 3 Aug, 10 Aug, 24 Aug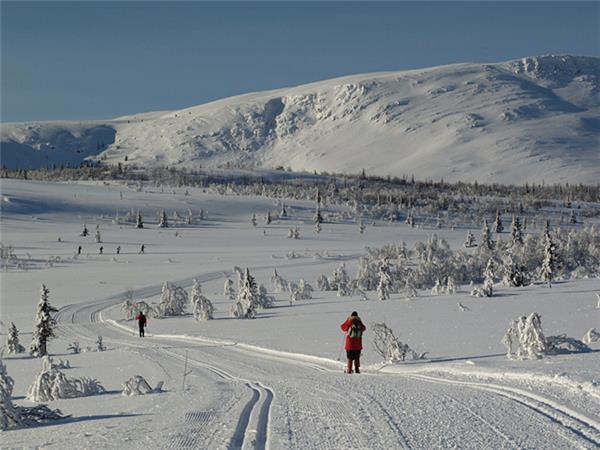 8 days
inc UK flights
Independent cross-country skiing in dramatic landscape
About our Norway vacations
Fjords & islands
There aren't many lands where the easiest way to travel is by boat. The Vikings took one look at Norway's steep mountains and decided to jump into their longboats, and not much has changed today. A small ship cruise or a ferry ride is the best way to see some of the country's most amazing scenery – its
fjords and islands
. There are some 50,000 islands off Norway's coast and over 1,000 fjords. Breheimen National Park is one of the best places to go, encompassing Nærøyfjord and Sognefjord. You don't have to stay in the boat. As you can imagine, there's fantastic hiking here too.
Winter vacations in Norway
Norway's winter is so long it's often considered to have two parts – there are the dark months from November, when the Northern Lights are more frequently seen than the sun. As spring approaches, the days lengthen and the snow is at its best for winter sports. Cross country skiing is a Norwegian staple and a lovely way to explore snow-clad forests on a
winter vacation
. Add a bit of paw power on a hut to hut dog sledding trip – gorgeous huskies are enough to convert the staunchest cat lover. The Norwegians look forward to winter every year, and you should too.
Northern Lights in Norway
Norway is a fantastic place to see the
Northern Lights
. Away from the city lights, the aurora borealis tends to be visible in the sky from September to March, but your chances of spotting them will peak during the long nights of December and January. A small ship sailing cruise is a good way to go, as your captain can take the boat to clear skies at remote anchorages. The scenery of the Lofoten Islands is almost distractingly beautiful beneath the borealis, whilst in Svalbard you can seek the best viewing spot by snowmobile.
Family vacations in Norway
Somewhere between tales of trolls and stories about the Vikings you'll realise that your children are having an even better time than you are on a Norway
family vacation
. The landscape is filled with legends, making hiking around the fjords far more exciting than your average Sunday stroll. Wildlife vacations are a big hit with kids, and seeing polar bears will impress everyone – and their teddies too. In winter, you can have fun watching each other fall over while you try to master the art of cross country skiing or bundle up under reindeer skins and watch for the aurora borealis.
Spitsbergen
Head north of Norway and you'll find the remote Svalbard archipelago and Spitsbergen, its only inhabited island. This icy place is famous for polar bears. Go on a
small ship cruise
to circumnavigate Spitsbergen – depending on the ice – and you'll split off into Zodiac boats to get closer to the wildlife. If you travel by
land
, you'll go by snowmobile or dog sled rather than car. Seek out ice caves and abandoned trappers' huts, and emerge to see the Northern Lights rippling through the sky. By land or sea, you'll hopefully see polar bears; they'll almost certainly spot you.
Types of tours & vacations in Norway
There's more than one way to do Norway.
Winter vacations
can be as active or as relaxing as you like – cross country ski on the Peer Gynt Trail or try some winter photography in the Lofoten Islands. If you don't fancy snowshoeing, come after snowmelt for your
walking vacation
and enjoy hiking the spectacular mountains in 'Fjord Norway'.
Adventure vacations
take this a step further, with glacier hikes and kayaking on their action-packed agendas. The wildlife is almost as dramatic as the landscape here – go on a
wildlife vacation
to swim with orcas or follow polar bears.