The best way to explore a new country is on foot. Taking to two legs automatically means traveling at a more leisurely pace and getting closer to the wildlife – from the trees and flowers that pepper the landscape to the birds and animals that live in it.

This summer, dust off those walking boots in a country that was made for hiking – Norway. In this Scandinavian beauty you'll find everything from short strolls and rambles to long-distance tracks, crisscrossing a variety of terrain from the south's dramatic coastline to the north's arctic snowscapes. Walking routes pass through spectacular mountain ranges, into dense forests, across high plateaus and deep down into glacial valleys.

Then there are the fjords - unimaginably deep water trenches where the highest mountains and cliffs literally rise right out of the sea. They are incredible works of nature which will leave you open-mouthed in awe. Even better, much of this remains undiscovered. Absent are the crowds of many well-known hiking hotspots; instead you'll find you often have entire landscapes all to yourself as you leave the first footprints of the day. What's more, Norway is home to an excellent selection of high-quality accommodation and one of the best transport networks in the world, so getting around is never a problem. In fact, the only problem is – where to start? Here are a few suggestions.
Our Norway Vacations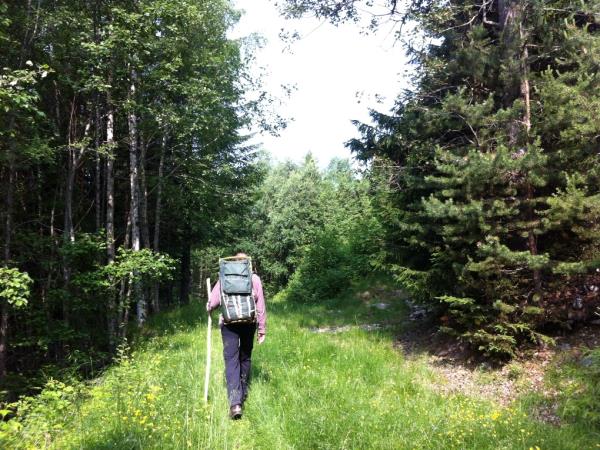 Hiking through Norwegian history
From
NKr

8700
6 days
ex flights
Hiking the Romsdalseggen Ridge
The sheer drops and vertiginous cliffs of the Romsdalseggen Ridge may look imposing to the less experienced walker, but with 3 routes to the top, all of varying difficulties and easily accessible by train from Noway's major towns, there are opportunities here for even novice hikers to soak up spectacular fjord views.


Hiking in the Aurlandsdalen Valley
The natural beauty of Norway's Fjell and Fjord region is no more striking than along the green and seductive
Aurlandsdalen Valley
. Hiking through Norway's "Grand Canyon" is not just a journey through some of Norway's rich natural wonders, but an insight into the country's cultural heritage.
Day walks from the valley's unique villages can be combined into a longer trek, with nights spent in mountain lodges along the way.
Our top Norway Vacation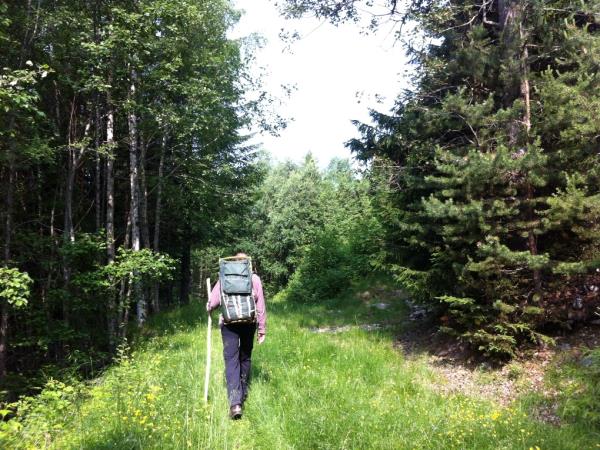 Hiking through Norwegian history
From
NKr

8700
6 days
ex flights
Small group travel:
2023: 26 Jun, 3 Jul, 10 Jul, 17 Jul, 24 Jul, 31 Jul, 7 Aug, 21 Aug, 28 Aug, 4 Sep, 11 Sep
If you'd like to chat about Norway or need help finding a vacation to suit you we're very happy to help.

Hiking at the Pulpit Rock
Of course one of the country's crowning glories is the famous
Preikestolen, the Pulpit Rock
. This majestic rock dramatically rises 600m above the Lysefjord and offers hikers an unsurpassed view over the waterways below. Yet the highlight of the trek is not simply the view from the summit - the entire landscape of the Pulpit Rock takes pride of place in ancient folklore. Before lacing up your boots, ask to hear a story best told by those who call the area home. According to legend, when seven sisters marry seven brothers from the Lysefjord area, the plateau will tear itself away from the mountain and fall into the fjord.
Wherever you choose to ramble, be sure to seek out traditional Norwegian cuisine once you've hung up that hiking gear for the day. Don't miss Norway's high quality smoked salmon, or try it as gravlaks – salt and sugar-cured and seasoned with dill. If meat is more your thing, try moose, duck or even reindeer, served with a rich sauce of juniper or lingonberries, and finish up with a dessert of cloudberrys - a local delicacy which grows wild across the country. Don't pack your boots away too soon though – there's plenty more to see tomorrow.